Match Review: Hibernians FC vs German-Swiss All Stars
09-Sep-2023 17:00
League // Turf City 2

3

0

0

0

0

1
Referee - N/A // Assistans - Ong & Colin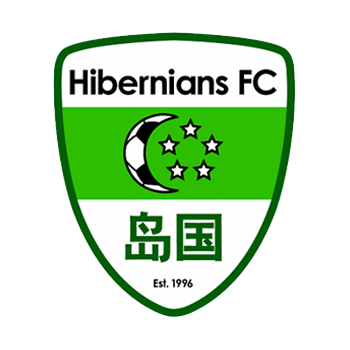 Hibernians FC
Report
Draw
Hibs couldn't find the winner in a tough game against German Swiss Allstars. Hibs went behind to a beauty of a goal after a hopeful lob to the back post was volleyed in by Addy early on. It wasn't reason to panic though and the men in green had the majority of possession but the GSAS game-plan was working well for them and their direct runs on the counter caused problems and they could easily have doubled their lead. Stand-in goal-keeper, Joey, held up admirably and after the water-break, Hibs got going and looked threatening. The midfield started to move through with ease and Sergio forced a good save from the 'keeper and someone forced another save that the 'keeper tipped onto the cross-bar. The equaliser came when Enrique burst through from midfield and he beat the 'keeper and wheeled away to celebrate only to find out Bolts had sprinted like a mad man to 'make sure' and register his first goal in his first game of the season. Hibs probed and looked most likely to score until the half-time break and the pattern continued into the second-half. GSAS were organised and Hibs knew they needed to be patient and take their chance when it came. Bolts looked to have got in, but his little lob as the 'keeper came out just missed the target. Dan hit a shot just past the far post and Sergio looked like he was going to score when a last-ditch tackle saved the day. GSAS had more of the ball in the last quarter but Hibs were not really stretched and it ended in a draw. Some good performances but we just didn't have enough to unlock the GSAS problem on the day. Julio was MoM for his incredible work-rate and adapted role this week. Enrique eventually found out he hadn't scored and was very wary Bolts was going to finish off the dregs of his beer in similar style post-game!
STATS
Yellow Cards
Jack Graham
Enrique Verela
Faizan Nael
Man Of the Match
(opponent)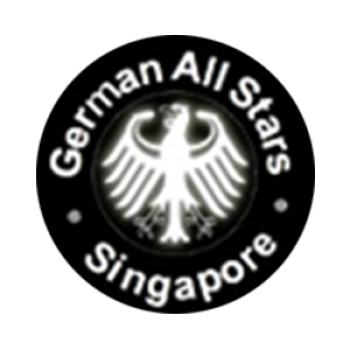 German-Swiss All Stars
Report
Honours Even
GSAS earned a point in a hard-fought 1-1 draw with Hibs on Saturday afternoon in perfect weather conditions for football. That's despite our new recruit Luca the Liechtensteiner declaring before the game "wow, it's hot today". It might be hotter than Vaduz but, Luca, my friend, just wait until you play under blue skies at 3pm… Games against Hibs are never easy - 3 defeats from 3 last season and a goals against count well into double figures tells you all you need to know - but we had a good squad available and a few debutants who dragged the average age of the squad down by more than a few years. We started the game well and got our noses in front when captain Julian, with the vision of a young Andreas Möller, found Mark at the back post with a pinpoint cross (either that or a hopeful rugby-style punt in the air…only Julian knows which is the correct version). A difficult chance and to everyone's surprise, including the goalscorer's, Mark volleyed it into the roof of the net for 1-0. We had a few good chances to extend the lead as our frontline continued to create problems for Hibs' defence, but it was our opponents who got the equaliser when they broke away quickly down our right side and their striker finished into an empty net for 1-1. A good contest then ensued in the second half with both sides having good spells, but neither managing to find a winner. Hibs went close a couple of times and the final ball just eluded GSAS as the game opened up late on. A point was probably a fair result but there were more encouraging signs for the men in red, well organised defensively and strong performances across the board. Julian was a dominant presence in midfield and Luca, Till and Bence put in impressive debuts. MoM went to Mark and DoD to new-boy Luca, who was still complaining about the heat at 7pm. Thanks to Hibs for a good, fair game and to Jonathan and team for reffing it well.