Match Review: Olympique Gaulois Singapore vs German-Swiss All Stars
03-Dec-2022 17:00
League // Turf City 1

0

0

0

0

0

2
Referee - Quentin // Assistans - Ong & Jonathan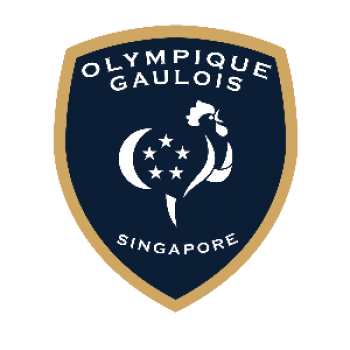 Olympique Gaulois Singapore
Report
Again a draw ….
Game scenario seem to be repeating itself from one week to the other: penaltie and easy goals conceded; running behind the score most of the game but showing character to get the draw We started well with good control and movement and ifan concluded a nicely built goal to put us in front. Unfortunately we got caught on a défense misalignment and saw the German coming back to 1-1. From this moment we lost our pace and struggle to produce good football. GSAS had several chances to score their second anf we lost too many balls. The break at 1-1 was welcome This continued at the start of the second half and again we conceded a penalty and German took the lead with 35min to go. Then it was non stop OGS attacks with GSAS trying to kill any rythme, especially their keeper who stayed 5 min on the floor at each occasion we had to finally leave the pitch… not impressed there by the strategy but I guess it's the game … Anyway this led Quentin to allow 8min extra time which would have been 15+ min with World Cup rules and we finally got our second goal from Xexu after a good cross from Inaki. Overall fait play game so thanks GSAS and thanks to the ref who did a good job all along
STATS
Yellow Cards
Diyar Mailepessov
Peter Farfeleder
Scoring
Javier Calvo
Ifan Michaud
Julian Sander
Hamza Ben Naceur Gharfane
Man Of the Match
Hamza Ben Naceur Gharfane
Man Of the Match
(opponent)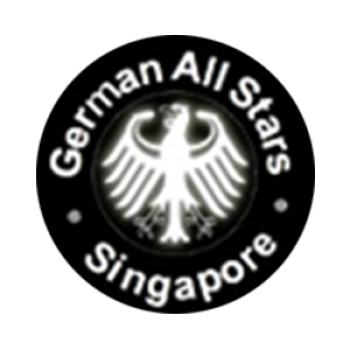 German-Swiss All Stars
Line-Up
Substitutes
Report
Another draw that felt like a loss
With a strong squad and OG having lost the momentum from the beginning of the season, expectations were high on the GSAS side. We started off well, dominating the game but a sloppy situation in the defense was brutally converted by OG, 0:1 down...having proven the team's strong morale and mentality many times before where we were down and managed to come back, the team was confident and continued playing strong and creating chances. One of which was converted by Julian, 1:1. The remainder of the first half we were pressing and created more and more chances but were lacking the efficiency to go into the halftime break with a lead. In second half we started where we left of, and were eventually rewarded with a penalty. Hamza took the ball and brought us the well deserved 2:1 lead....well deserved at that time...From 75min onwards we stopped playing to win, but started playing not to lose (as we always do) also due to our lack of fitness and so we brought OG back into the game. Tables were turned and OG was pressing now creating chances and challenging our GK Said who heroically tortured himself for the team despite his injuries, but eventually had to be subbed off and we brought Madse in (thanks for your effort!). With all the breaks for Said, the ref gave rightfully a longer overtime which OG made use of to equalize in the last minute. Having dominated the majority of the game and conceding the equalizer in the last minute naturally makes it feel more like 2 lost rather than 1 won point, but the commitment of the team and football quality is certainly improving, something positive to take into our last match vs Nippon and then into the Xmas break. MoM to Hamza our beast in the defense, always fighting for life and death and keeping a calm head at the penalty. Thanks OG and refs for a fair game.