Match Review: Singapore Vikings FC vs German-Swiss All Stars
26-Nov-2022 15:00
League // Turf City 1

1

0

0

0

0

3
Referee - Robert Hunt // Assistans - Andrew Kee & N/A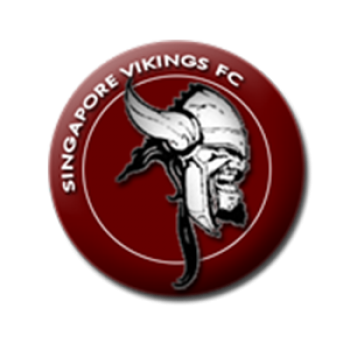 Singapore Vikings FC
Report
Tough!
GSAS provided Vikings with an extremely stern test as they went head-to-head in the high temps down at The Cage. Vikings took the lead midway through the first half as Meli raced in to finish a good through pass from the ever-willing TJ. This is the way it remained until GSAS levelled things up with 20 min or so remaining, Vikings pushed for the win and duly got their rewards Man Mountain Mathias headed in from a Durup corner. In honesty this game was not easy on the eye but we will happily take the points and move on. GSAS were tough in the tackle an fought for everything, they will be slightly aggrieved that they didn't get anything for their efforts but I'm sure things will come their way soon. Thanks to the officials. On we go
STATS
Yellow Cards
Hamza Ben Naceur Gharfane
Florent Caupin
Diyar Mailepessov
Scoring
Matthias Berthelsen
Ales Melechovsky
Assists
Tjalfe Paulsen
Tjalfe Paulsen
Man Of the Match
Hamza Ben Naceur Gharfane
Man Of the Match
(opponent)
Hamza Ben Naceur Gharfane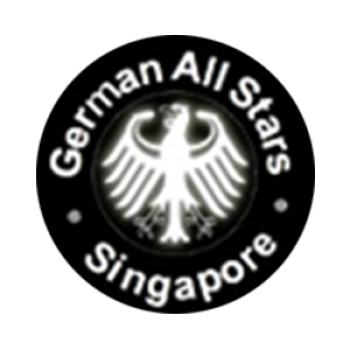 German-Swiss All Stars
Substitutes
Report
GSAS missing the 10% in another tight game
Great opener of Cosmo Round 2 / 3 against Vikings. Even though we wanted to make up for the last minute 3:2 defeat from round 1, it didn't look too promising when on Thu we only had 9 signups...after many calls and messages by the coaches, however, we did manage to field a decent squad with some Cosmo debuts. Match started slow with Vikings having more ball possession in the first 20min, but predominantly operating with long balls which Alex and Hamza in the back could fairly easily control. After the first 20minutes, we started to have some more good scenes in the Vikings box after one of which Vikings initiated a counter with a long ball to Melli (whom Hamza apart from that situation neutralized very well), who shot from the far corner of the box flat and not exactly precise, but was enough to beat Said in that situation, 1:0. Coming out of halftime, the team showed once again their morale, stepped up a gear and was rewarded by the 1:1 equalizer through Mark (he's on a roll again) which might have been offside though. We continued to play well another 10min with some more semi-chances on both sides. It was around minute 70 when Vikings made use of our lack of fitness and started to become more dominant with a couple of good chances - some of which were excellently eliminated by Said in goal - and eventually also scored, 2:1 final score. MoM Vikings goes to the Captain, on our side even though Nick would have deserved it as well for his performance considering he didn't do anything else but drinking in the last 2 weeks, goes to Hamza for being an absolute machine in the back and pretty much eliminating the best striker of the league.