Match Review: German-Swiss All Stars vs Hibernians FC
29-Oct-2022 15:00
League // Turf City 2

0

0

0

0

0

0
Referee - Quentin // Assistans - N/A & N/A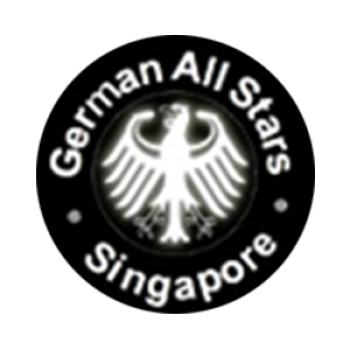 German-Swiss All Stars
Report
GSAS crisis deepens
Besides our multiple long-term injuries, we had to compensate further absences due to Diwali travelling, including our top scorer Alain, our tank Di (weighing even heavier considering that he's currently in the form of his life), Rafa and Flo, who - despite tremendous support from our PM friends thanks to Marks recruiting efforts - turned out to be incompensatable. With our firm goal of not conceding the first goal for once we started off well - especially Joe in the center was very convincing - but were completely shaken off course when in around minute 15, one of our two central defender soldiers Pipo suffered a muscle injury and had to be subbed (adding to our extensive list of invalids). While Madse did a really good job coming on, it didn't take more than 2 long balls in our box and a sleeping GSAS defense to bring us 0:2 down. Hibs then started to completely control the game and added a third one after a nice pass combination in our box just before halftime. After some changes and our back against the wall we again started better in second half and it was Hamza who changed positions from central defender to striker to score, 1:3. Our euphoria didn't last long when we conceded the 1:4 pretty much immediately afterwards. With the resulting frustration and our fitness deficits, the best thing I can say about the remaining game is that I got a bit of a tan and the beers after the game tasted good. Can't quite recollect all goals of Hibs, some of them were pretty nice, and on our side, Khan who came on made his best game so far and rewarded himself with his first Cosmo goal and MoM. End result 2:8, we urgently need to change something, otherwise we will soon be bottom of the table.
STATS
Scoring
Hamza Ben Naceur Gharfane
Gullzar Khan
David Bolton
David Bolton
David Bolton
Julio Vasquez
Julio Vasquez
Sergio Moreno
Vasco Monteiro
Daniel Martin
Assists
Julio Vasquez
Maxime Dacier
Sergio Moreno
Maxime Dacier
Thorin Duffin
Thorin Duffin
Daniel Martin
Man Of the Match
(opponent)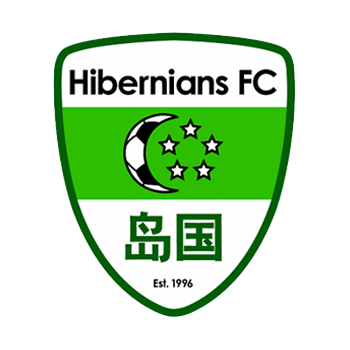 Hibernians FC
Report
Clinical Finishing
Hibs went a bit crazy on a blue-sky 3pm kick-off and scored EIGHT for the first time in the Cosmo League (that anyone can remember). The early stages were even and Jamie was off with a bloody nose for 5 minutes, but once he was patched up, Hibs clicked into gear. Julio got the first goal after a great cross from Joey picked out Dan who controlled well and forced a save which only fell for Julio to pounce on. The second was not long in coming as Sergio had time to pick his spot after a Julio lay-off. Hibs started to control the game more and more with the two-goal cushion and Vasco got the third before the water-break after an excellent attack involving both flanks and Sergio laid the ball off for Vasco to sweep it home in his customary style. The strength on the bench pushed Hibs on in the second half, but not before German-Swiss got a goal after sloppy play from Hibs at the back. Bolts then came alive and got the first of his three with a header from a Thorin cross and Julio got his second powering through after a Thorin lay-off to score with his left (again) for five. Max lofted a corner in for Bolts to attack and it was bullet header from 8 yards for six and to complete his hat-trick of headers running onto Max's great through-ball, he lobbed the on-rushing keeper and dived to head the ball in for Hibs' seventh. German-Swiss scored a second before the game was done and according to Joey, Dan 'broke his curse' by scoring a penalty he won himself to make the final score 8-2. MoM for German-Swiss was the GK who made some very good saves and clearances and for Hibs it was Julio who was back to his best driving the team on.