Match Review: German-Swiss All Stars vs Singapore Vikings FC
09-Sep-2022 21:00
League // Turf City 2

4

0

0

0

0

1
Referee - Quentin // Assistans - N/A & N/A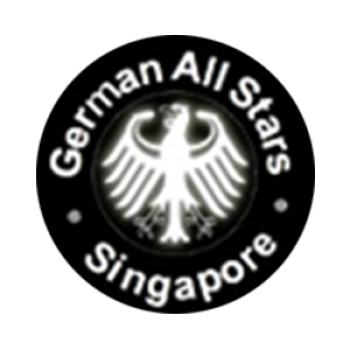 German-Swiss All Stars
Report
It's Cosmo Time
Amazing to be back on the pitch. Thanks to Mark, Tony and Graham and all who made it happen. It was an honor to kick off the Cosmo League after such a long time vs the Vikings. We clearly had a bit too much respect after the long break and the Vikings overran us in the first 45min also suffering some losses due to muscle injuries. In the second half, after deciding to attack higher, the game was turned upside down. The Germans were dominating the match with especially Alain in the center and our restless Mark Addy who gave his German Allstars comeback. We were rewarded for the beautiful football we started to play with to 2 well deserved goals by Florian who came on for the injured Quirin (again...) and immediately made a difference and the bull Di. Towards the end one could tell though that the fitness level is just not there yet which brought the Vikings back into the game and despite some terrific saves of our Joe Buffon, Meli was there to secure the 3 pts for them. Over the whole 90min, a deserved outcome. Thanks to the refs and Vikings for the game, great to be back!
STATS
Yellow Cards
Raphael Bissig
Peter Farfeleder
Gullzar Khan
Marius Teich
Scoring
Florian Aubert
Diyar Mailepessov
Ales Melechovsky
Ales Melechovsky
Tjalfe Paulsen
Assists
Peter Boe
Ales Melechovsky
Tomas Dubsky
Man Of the Match
(opponent)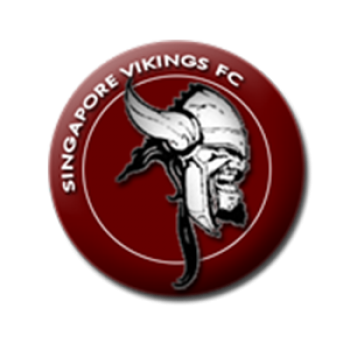 Singapore Vikings FC
Line-Up
Substitutes
Report
Good to be back!!
Vikings stormed into a two goal lead in the first half and should have been out of sight by the break. Inevitably, a determined GSAS side rolled their sleeves up and got stuck in the second half - they drew level with two well taken goals and were only minutes away from ending the game with a share of the spoils. Meli got his second of the match in the dying moments of the encounter to secure all three points for the Vikings. Tough match which was managed well by the officials. Soooo good to be back?