Match Review: Aioli Monkeys FC vs Swiss FC
22-Oct-2016 15:00
League // Turf City 2

0

0

0

0

0

2
Referee - Robert Hunt // Assistans - Nirwan & N/A
Aioli Monkeys FC
Report
Perfect timing from the swiss
A hugely disappointing result for us in a game where we never really got into our passing stride. The swiss set back but their lone striker caused us lots of problems up top and he had some first chances to give them the lead that Fraser stood up to well. We had one or two clear cut chances before we eventually took the lead when a breakaway from Darren and a perfectly placed pass put peter in 1 v 1. The dribbled the keeper and passed it in to give us a 1-0 lead at the end of the first half. Second half began with a little more possession for us but we still found it difficult to string passes together. A few chances created from crosses saw martins header come back off the inside of the bar and a few scuffed finishes kept it interesting coming into the final 30 minutes. With the subs on we looked as if we would push on for a second, great through ball from addy put "the juice" clear at half way. He powered all the way to the box and clipped under the keeper to give us a 2 goal cushion. Within 5 minutes we had a phil shoulder in the back of the net which we felt was incorrectly ruled out and at that stage we probably thought we were going to see the game out. The swiss committed plenty of players forward and began to cause lots of problems getting the ball into the box. 2 great strikes got it back to 2-2 after we failed to deal with clearances and the swiss had deservedly pegged us back. In an end to end last 5 minutes we attempted to get the win and the swiss also could've won it. A lesson learned for us, we need to kill off games when we are ahead. MOM to Ruben for another fantastic performance in midfield leading by example. For the swiss the guy who got the 2 goals on the right side. 3 weeks break for us as we head off to Phuket and saigon. Thanks to the swiss for showing great spirit in an entertaining game.
STATS
Yellow Cards
Ntoudi Mouyelo-Katoula
Jeremy Marco
Scoring
Peter Besselink
Oliver Johnson
Dimitri Manser
Joel Terrades
Man Of the Match
(opponent)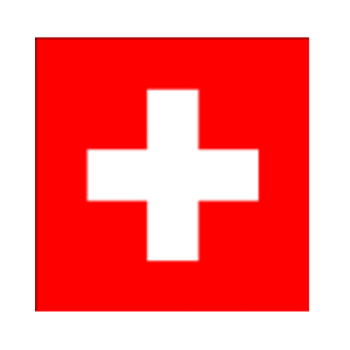 Swiss FC
Line-Up
Substitutes
Report
Aioli Swiss 2-2
Interesting match in the end, with both teams probably thinking they deserved to win. On hindsight, probably a draw would have been a fair result. Swiss would have probably taken a draw before the game, considering the league table and recent form. We knew we had a good team today, again with some promising new faces and thought we give it a go ! Started well for us, especially with the midfield and attack combining well on a few occasions. We could (probably should) have been 2-0 up after very good chances for Dimi and Reg, who normally bury those chances. Instead, we were sloppy on possession in midfield once and this allowed Aioli to sneak a goal on a counter. Aioli probably had the better possession from then on and this continued into the second half. Aioli thought they won the game when they made the 2-0, but some quick changes and a formation switch ensured we were on the front foot for the last 10 mins or so. Great strike from Joel got us back and Dimi rounded off a great performance with the equaliser. We didn't stop, and could have got the winner with both Reg & legendary Urs "2nd Post" having very good chances. Who knows what might have been...... Good performance from the Swiss, we need to keep this up. Rebuilding project continues and is looking more promising each week. Watch this Space ! Special mention to Fadhil and Taka, both of whom turned up but due to the circumstances did not manage to get on the pitch. Thank you for the understanding. Thanks Aioli for the game and good luck for the season.