Match Review: Casuals FC vs Aioli Monkeys FC
30-Sep-2016 20:15
League // UWC Dover

0

0

0

0

0

2
Referee - Robert Hunt // Assistans - Alex & Nirwan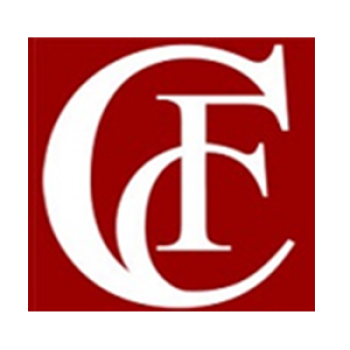 Casuals FC
Report
Silly Season early?
Friday night saw the festive sill season start 3 months early with an action packed goal feast! This was the type of game that Hansen and Lawrenson would get sexy about! Number of changes to the squad and team with the idea of putting the Swiss performance behind us and getting back to playing the Casuals way. Two new lads joined in, Big Dave who is the new GRob but right footed and Gibbo who is the new Gibbo but not Ginger and with a challenging accent that only Dad understands. Game started well for Casuals against the newly formed Monkeys; midfield were keeping the ball moving and looked confident in possession and Big Dave (BD) was creating all sorts of problems when attacking. Cowie was bossing one half of the centre circle, Andy was winning headers and Will wasn't angry. Within a space of 10mins Casuals found themselves 3 up with goals from Tom and Dae Hee – at this point the fans could be thinking of a whitewash alas Casuals stopped playing and allowed the Monkeys to force 2 goals back. Everyone had dropped off and this allowed the Monkeys to come back in to the game, in fairness Steady was otherwise engaged with a customer who was threatening to commit suicide if they didn't get the new iphone by Saturday morning. With the half approaching Monkeys were on top and looking dangerous however the Casuals play really helped and some verbal jousting started to creep in. Half time chat was to calm the f*ck down – we were our own worst enemy and needed to take back control of the game. Chances would come and we looked the fitter the bunch so confidence was still high. A relatively early goal calmed the Casuals down with young Tom pouncing on to a loose ball and expertly finishing to make it 4-2. Alas, Casuals were keen to make this an entertaining game and conceded again to make it 4-3. The Monkeys goal was a great goal, a lovely cross field ball was brought down and fired across the Harry who had no chance. Casuals regrouped made some fresh changes and from thereon looked a little more comfortable with a new formation to limit the threats. Two further goals came and frm memory quite similar with loose balls being punished Dae Hee and a nice ball by Sam to his 'teacher friend' Tom who after finishing well took time to have a little hug with his 'teacher friend' Sam but didn't include Will in the 'teacher friend' hug. Final whistle blew with a ridiculous 6-3 score line. Great game for the neutrals – thanks to the Monkeys who provided a real class goal and played in the right spirit. As usual Cosmo's best ref had another great game, it makes a huge difference when you can talk to the ref and he in turn talks to you like an adult! Bravo!
STATS
Yellow Cards
Thibault Torregrosa
Mark Addy
Scoring
Tom Lees
Tom Lees
Tom Lees
Tom Lees
Lee Dae Hee
Lee Dae Hee
Brian Twomey
Darren Naughton
Darren Naughton
Assists
Sam Hallam
Lee Dae Hee
Lee Burgess
Lee Burgess
David Phelps
Mark Addy
Ruben Angel Rodriguez
Thibault Torregrosa
Man Of the Match
(opponent)
Aioli Monkeys FC
Line-Up
Substitutes
Report
Disaster!!!
A great game for the neutral but a hugely disappointing game for AIOLI PM. Within 15 mins we were 3-0 down against a high pressing direct casuals attack which seemed to always fall to the striker who put them away without hesitation. A mountain to climb for us but by half time it was 2-3 after goals from Brian and Darren. Fair to say we were looking like the better team for the middle portion of the game as the casuals sat in to defend their lead. We had a couple of chances to make it 3-3 before casuals had another break away goal expertly finished by their striker. That was a kick in the stones having worked very hard to get back into the game but we kept fighting. A moment of magic from Darren made it 4-3 after a 30 yard cross field pass from Ruben was volleyed in off the post. We thought we were back in it again, we had a couple of goals disallowed for offside which were close but difficult to complain when the casuals converted 2 more on the break to make the scoreline 6-3. Casuals always looked like they would get the win, they had their tactics perfect and took their chances. MOM for us to Thibault and to the casuals striker who i think got 4 goals. Lessons learned for us, we need to change our tactics against counter attacking teams. Well done to casuals on a deserved win. Referee did a great job too, controlled the game well. Best put this behind us and move on to next weeks game vs the Lions.