Match Review: Olympique Gaulois Singapore vs Aioli Monkeys FC
07-Sep-2019 15:00
League // Turf City 2

6

0

0

0

0

4
Referee - Brad Sargent // Assistans - N/A & N/A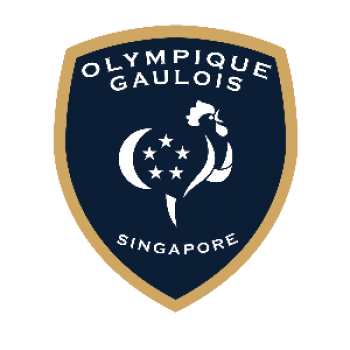 Olympique Gaulois Singapore
Report
Yellow Raining Afternoon
An overall improved performance from OG that went back to basics in terms of lineup and gameplay to secure their first points of the season. Not everything was perfect, but we mange to take the lead and almost seal the game early in 2nd half. But PM fought they were back into the game to make it entertaining until the end. First chance came early for OG that managed to take the lead from one of Remi s cross and a nice header from Hugo. (19 goals left to score). We made a few mistake at the back giving some cheap ball away but Fahmy was in form to keep us ahead. Just before the water break Remi found Anthony at the second post that headed the ball back to Kike that did a bit of magic to dodge 2 / 3 players and toe pock the ball into the side net. 2-0. OG could have score maybe a few more goal but PM s keeper made sure to keep PM in the game. PM on their had also had a few chances to close the gap before half time but could not convert. 2nd half went our way for the first 20min. PM pushed high and started to expose to counter attacks that were well exploited by Ouss that cross the ball to Hugo (18 goals left to score) for an easy push in. Then Remi managed to break the line to then be brought down by the keeper for a penalty that Kike converted. 4-0. PM bounced back by starting to ball long ball over our defense and causing us a lot of problem. Soon they got a goal back and minutes later they scored another on from a header on a set piece. They had a couple of half chance to close the gap but Kike converted a nice play from OG thank to a beautiful lob. 5-2. We though that PM will give up and let us enjoy the end of the game. But well.... They kept pushing hard and manage to scored a 3 one with 15min to go. 5-3. We managed to hold for the last 15min but not without a sweat... A good & entraining game of football play in a very good spirt. Just very surprised to see 10 yellow cards on the team sheet for such a fair play game. Hopefully this will not be every week-end else we will have half of the team suspended in 4 games....
STATS
Yellow Cards
Oussamla Labib
Bertrand Mametz
Jorge Garcia
Remi Tache
Enrique Sanchez
Mathieu Debrand
Harry Shaw
Mark Addy
Philip Scharff
Daniele Pacella
Scoring
Enrique Sanchez
Enrique Sanchez
Enrique Sanchez
Hugo Tauler
Hugo Tauler
Mark Addy
Matthieu Ginestet
Matthieu Ginestet
Assists
Anthony Hernandez
Oussamla Labib
Mathieu Debrand
Remi Tache
Sebastien Grand
Sebastien Grand
Sebastien Grand
Man Of the Match
(opponent)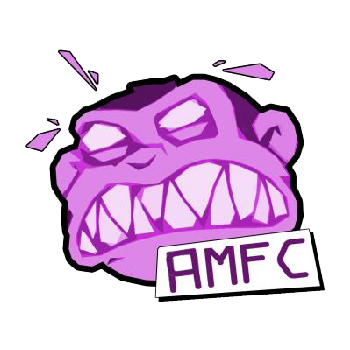 Aioli Monkeys FC
Line-Up
Report
Yellow fever, but Monkeys leave feeling blue
A disappointing afternoon for Aioli Monkeys as we were well beaten by the French in a game where it was raining yellow cards. The first half was poor from our perspective, giving our opponents too much time on the ball and we deservedly found ourselves 2-0 down at the break. Despite better intensity and pressing in the second half, we were soon 4-0 down following a breakaway goal and a dodgy penalty. We still looked dangerous going forward and got one back when Seb played in Addy with a measured ball in behind. Super-sub Seb then assisted Matt who nodded in for 4-2 and with plenty of time left on the clock and the French tiring, our tails were up. Unfortunately that was short-lived as Kike restored the 3 goal lead with an inch-perfect lob from the edge of the box for 5-2. To our credit we kept playing and after Kike left the field in a hissy fit, screaming profanities in Spanish towards the ref (not entirely sure why) that I can only imagine would have led to a worse fate had they been in English, we created enough opportunities to take something from the game. We only took one of those chances though, when the Seb-Matt combo struck again, and the game ended 5-3. Thanks to the French, who were everything we expected them to be. One to forget for us, although some encouraging performances from Javi, Celso and Seb, and good to see Borja making his first appearance of the season.