Match Review: Gaelic Lions FC vs Aioli Monkeys FC
20-Oct-2018 17:00
League // Turf City 1

2

0

0

0

0

1
Referee - Syed Ibrahim // Assistans - N/A & N/A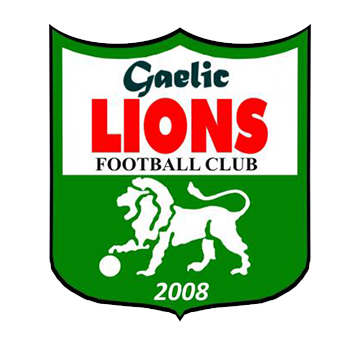 Gaelic Lions FC
Report
Lions back on track!
After a poor start to the season and looking a bit out of sorts it looks like we have turned it around. We were looking for our third straight win against Aioli PM and we knew it was going to be a tough game. We expected PM to be good in possession which was going to get us doing a lot of chasing in what was a roasting hot day at Turf City. We started the game poorly. Completely off the pace and gave PM too much time on the ball all over the pitch. PM took the lead in the first 10 minutes with a tap in at the back post which to their credit was well deserved. We starting to get back into the game by pressing higher up the pitch and playing more on the front foot. We got the equaliser midway into the first half with an audacious effort from Rich Sexton after lobbing the keeper from the half way line. Definite Goal of the season contender! We were now starting to take control of the game and creating some good chances. We took the lead before half time when Conor King broke free, squared the ball to Brett Bowman who finished with ease into an open goal. We had to start the second half better than the first but it was PM who scored with a bit of an odd goal. Their left winger ran at our defence and toe poked the ball from about 30 yards on the run into the top corner. Unstoppable effort and absolutely nothing our keeper could do about it. PM right back in the game. Our team spirit has grown over the past few games and we were determined to push on and get the win. With about 20 minutes to go Brett headed in from close range to set up a nail biting end to the game. We started to keep better possession and we were doing a good job of seeing out the game until Anders was called upon with a few minutes left. A fantastic double save from the PM striker made sure that we took the 3 points in what was a good game to be involved in.
STATS
Scoring
Brett Bowman
Brett Bowman
Rich Sexton
Tudor Livadaru
Juan Jose Velaz Sanchez
Assists
Conor King
Conor King
Simon Lloyd
Jamie Thuillier
Marko Popovic
Man Of the Match
(opponent)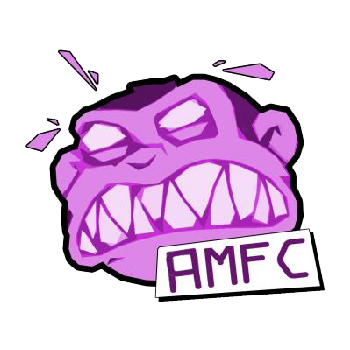 Aioli Monkeys FC
Line-Up
Substitutes
Report
Halfway Horrors
A good battle with Gaelic Lions on Saturday saw us end up on the wrong end of a 3-2 scoreline. With 7 goals shipped the previous week to Olympique Kike, it was Tito's turn to fill the rotating centre back position this time around. We started pretty badly but managed to open the scoring when Tudor snuck in at the back post following a "cross" from Marko. After that we looked pretty solid and had reduced the Irish to speculative efforts from the halfway line (alright, that's a slight exaggeration). Unfortunately one of those efforts went in. Hibs, if you're reading, that's the second week running we've conceded a goal from the halfway line. Although if you manage it at PSA next week I'm officially resigning from my role as interim manager / Fraser's bitch while he travels the world selling his soul. In all seriousness, great strike from the Lions' midfielder dipping just under the bar. That triggered a bad 5 minute spell and a defensive mix up let the Lions in again. An easy tap-in made it 2-1 at HT. Slight reshuffle at HT, and this time it was Jamie's turn to rotate into CB, with Polo finally returning to action following his 6 week sabbatical (and looking a little bit heavier than the last time we saw him). Within minutes of the restart the ever-dangerous JJ weaved through a few challenges and smashed a lovely toepoke into the top corner. 2-2 and it was anyone's at this point. As the game was opening up Brett inexplicably found himself free in our 6 yard box to head in for 3-2, signalling Thomas' turn to rotate into CB. We pressed from that point on and had enough chances to take at least a point. Alas, it wasn't to be and we succumbed to our 4th defeat out of 5. We're playing decent enough football to win matches but a lack of concentration in key moments is killing us. MOM Monkeys - JJ MOM Lions - Rich Sexton Thank to the Lions for a good competitive game of football. The ref (who I'd not seen before in the cosmo league) had a very good game as well.