Match Review: Olympique Gaulois Singapore vs Aioli Monkeys FC
13-Oct-2018 15:00
League // Turf City 2

2

0

0

0

0

2
Referee - Dave // Assistans - N/A & N/A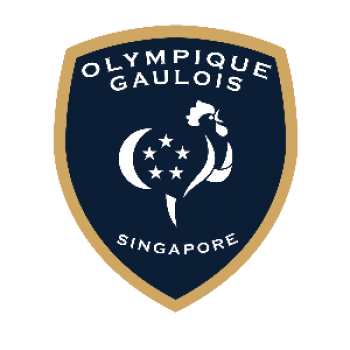 Olympique Gaulois Singapore
Report
Back on the winning path
After a disappointing result last week, the team arrived eager to be back on the winning path. Based on our last few games against the Monkeys, we knew that it would be hard to do worst. We got smashed a few times so, we had only room for improvement. Game started well with OG dominated the first half, and creating a lot of chances. We were the first one to open fire and should have scored a few, but football is all about converting your chances which Monkey did to take the lead after 15min on their first chance of the game. The clinical Mark found himself alone in the box to make it almost to easy for him to score. We knew that defending is not really our cu of tea, so we kept our heads up and knew that with our striking forces, we could turn things around. It did not take long before Hugo equalized for us and that the same time scored his first goal of the season. Finally.... Coach Simon s talked paid off for him... Minutes later Kike did it again, saw the Keeper slightly positioned out of his goal, and released a perfect kick from the midfield line to give us the lead. Then Matt gave us a 2 goal lead after taking a rebound for the ball he sent on the post. And finally Kike gave us a 2 goal when Remi was found on the second post, kicked it back to Kike alone at the penalty spot to pushed it in. 4-1 HT. A few changes on both side with Mark going down in the midfield for Monkeys which paid off at they started the second half better. They got a goal back and could with a bit more luck had a 3rd one which would have change the run of the game. But fortunately for us, they left a lot of space at the back while trying to push. Ultimately we converted a few of them to make it 6-2. The monkeys got one back but on the last kick of the game, Matt completed his Hat Trick, along with Kike to make it 7-3. A very good performance from OG who showed a lot of good football especially in first half. I guess we can give up the idea of getting a clean sheet this year. A very good game from the Ref, and a good spirited game overall. Monkeys will have better days for sure. MOM: Some good contender here. Bertrand had a massive game in midfield, Kike had another Hat Trick and Remi recovered 4 balls (and so could deserve the MOM just because of that...) but the award goes to Matt for a slick performance and a Hat Trick too. MOM Monkeys: Mark. His move into the midfield on the second half made the difference.
STATS
Yellow Cards
Oussama Labib
Alexis Colmant
Sebastien Grand
Tudor Livadaru
Scoring
Hugo Tauler
Enrique Sanchez
Mathieu Debrand
Enrique Sanchez
Enrique Sanchez
Mathieu Debrand
Mathieu Debrand
Mark Addy
Thomas Vacher
Jamie Thuillier
Assists
Enrique Sanchez
Enrique Sanchez
Juan Jose Varela Navalon
Juan Jose Varela Navalon
Lionel Bastos
Adrien Dambre
Remi Tache
Jeff Suzuki
Charlie Moss
Peter Besselink
Man Of the Match
(opponent)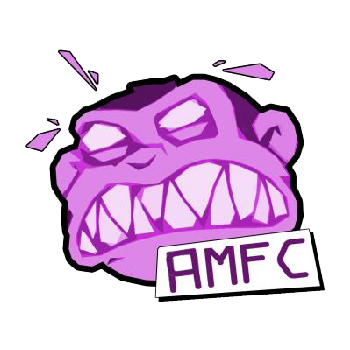 Aioli Monkeys FC
Substitutes
Report
Bad day at the office
The less said about this game the better from our point of view. Despite going 1-0 up early on, we found ourselves 4-1 down at the break following a combination of poor defending and good finishing, including an outrageous lob from the halfway line from you know who. Second half we improved and got it back to 4-2 but gaps at the back left us exposed and we conceded 3 more. In the middle of that Jamie got a goal that his efforts deserved and it finished 7-3. Tough result to take. We can blame it on key players being away or injured but ultimately we didn't have the desire and were deservedly beaten. MOM Monkeys - Jamie MOM French - Kike Thanks to the French and the refs for a fair game overall.