Match Review: Aioli Monkeys FC vs German-Swiss All Stars
08-Sep-2018 17:00
League // Turf City 1

0

0

0

0

0

1
Referee - N/A // Assistans - N/A & N/A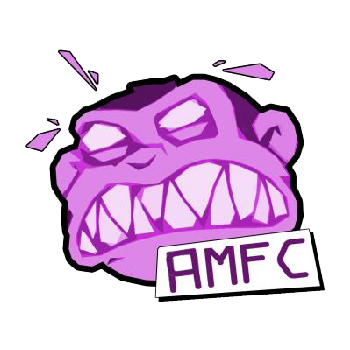 Aioli Monkeys FC
Substitutes
Report
German-Swiss inefficiency lets Monkeys back in
A late goal fest saw the points shared in a thrilling encounter between GSAS and Aioli Monkeys. All the action came in the second half so I won't waste much time on the first, which was pretty dire. I counted 1 shot from each side. Both were high, wide and horrible. HT 0-0. We knew we hadn't played well but with a strong bench fancied our chances in the second half if we stayed patient and improved the final ball. We then proceeded to do exactly the opposite and found ourselves 2-0 down after a couple of well worked goals from the German-Swiss Alliance. Work to do. I'd love to say our heads didn't drop but they did, for a good 10 mins. After we'd done moping around, we rallied, moved to 3 at the back and went for it. Within 5 minutes we'd scored 3 times and were 3-2 up. Incredible stuff! JJ got the first with a coolly taken penalty, and the second and third came from quick counters with tidy finishes from Ichi and Jamie. The turf city crowd were going wild! GSAS looked shellshocked. All we had to do now was hold out for the last 10 minutes. To be fair to GSAS they came back strongly and within less than 2 minutes of going behind they equalised from a corner. Despite late chances for both teams it finished 3-3. Not a great performance from us overall but we showed some great spirit to come back from 2-0 down. Shame not to take all 3 points, but not a bad outcome considering the position we were in. Thanks to GSAS for a great contest and good luck for the season. MOM Monkeys - Jamie, another all action performance in the middle and great finish for the 3rd. MOM GSAS - Di for 2 well taken goals and being an all round nuisance. Special mention to Ivan who took the gloves and helped us avert a goalkeeping crisis. Is there anything this man can't do?!
STATS
Scoring
Juan Jose Velaz Sanchez
Shotaro Ichikawa
Jamie Thuillier
Diyar Mailepessov
Diyar Mailepessov
Bastian Keller
Assists
Tudor Livadaru
Tudor Livadaru
Man Of the Match
(opponent)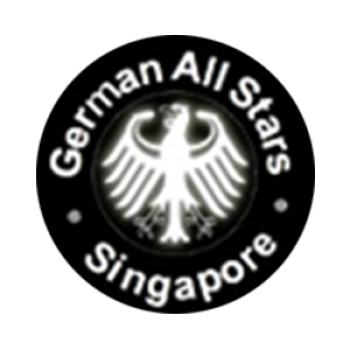 German-Swiss All Stars
Substitutes
Report
10 min sloppiness costing GSAS the victory
After a rainy morning in Singapore, the game between German Swiss All Stars (GSAS) & Aioli Monkeys FC started at 5pm with the sound of the ref's whistle. Both teams started to be aggressive on the pitch, first 15 min Aioli had better ball position but after that GSAS was able to control the game and had a couple of chances to score especially in the last minute of the second half where Mitch was in front with the keeper but unfortunately couldn't score. First half ended as 0-0. The second half start better for GSAS where they scored after 2 minutes. After 15 minutes, (62 min of the game) GSAS scored the second goal with the counter attack. After the second goal, GSAS had a few other opportunities to score but were unsuccessful (kicked the post). It was looking easy game for the GSAS. After a couple of changes from both teams, the dynamics of the game started to change. Aioli started to be more aggressive and GSAS more defensive. 20 minutes before the end of the game, Aioli scored a penalty goal. Within 10 minutes of Aioli's first goal, they scored twice with counter attacks. Aioli 3-2 GSAS, but the game wasn't ending yet. GSAS scored the equaliser goal 5 minutes before the end of the game. Final result 3-3.