Match Review: TGA Rangers FC vs FC Nippon
16-Sep-2017 15:00
League // Turf City 1

2

0

0

0

0

4
Referee - Robert Hunt // Assistans - N/A & N/A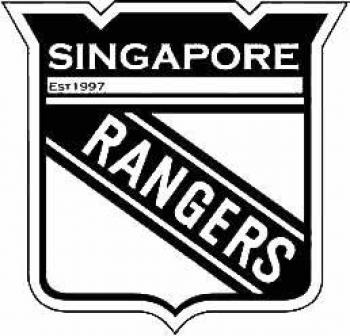 TGA Rangers FC
Report
Rangers continued their 100% start to the season (in the shiny new red kit) and an uncanny ability to pluck victory from the jaws of defeat with a hard earned victory against an industrious and technically strong Nippon side. Rangers have had an unfortunate habit recently of making life difficult for ourselves and this was no exception. Nippon started brightly and passed the ball well – displaying good technique and testing the fitness of the TGA guys straight away. And from a relatively innocuous looking ball over the top Nippon were allowed in to score and take the lead mid way through the first half, the Nippon attacker tucking the finish away nicely to Bernd's right. Rangers then kicked it up a gear and started to play more in the Nippon half, and after some strong hold up play from #DD10 his low cross was converted by big Nate Bryer at the back stick to make it 1-1. Controversy surrounded the award of a penalty to Nippon shortly after the equalizer, with referee Rob pondering the decision before awarding a spot kit for a fairly innocuous looking trip on one the Nippon attackers. However, arguably justice was done as Bernd added credence to his claim that he was always better than Rowan anyway by saving the resulting penalty. The teams went in at half time at 1-1. Nippon came out flying at the start of the second half and pushed Rangers back into their own half, Rangers once again creating an uphill struggle for themselves by conceding a headed goal from a corner – 2-1 Nippon with around 20 minutes to go. Additional controversy arrived almost immediately thereafter, with Beatts latching onto a ball over the top and finishing, only for the linesman to raise his flag for offside. Concensus on the TGA side was that there would be no harm in the linesman arranging an appointment with his local optometrists, but despite referee Rob having consulted with said linesman, the offside stood. Nevertheless, Rangers showed excellent fighting spirit to get back into the match, Beatts ensuring he got on the scoresheet with a neat finish and, with only minutes left in the game, JC towering over the keeper to bag a late winner for Rangers. Queue celebrations the likes of which hadn't been seen since #SM6 scored either the best or worst goal ever (depending on who you speak to) to beat the All Stars a few weeks earlier. Overall, while the performance was by no means dominant, the ability to grind out this win showed the dedication and attitude that we will need for the rest of the season. DD#10 MOM for leading the line on his own excellently all day and Ryoga-san TOM for throwing the ball straight out of play with his first touch for Rangers.
STATS
Yellow Cards
Kosuke Uchida
Stephen McLaughlin
Makito NAKATA
Satoshi KABAYAMA
Seiichiro OIYAMA
Wataru HASEGAWA
Scoring
James Beatt
Jonathan Cloak
Nathan Bryer
Tetsu KAKIMOTO
Yasutaro FUJITA
Assists
Danny Dean
Danny Dean
Kosuke Uchida
Makito NAKATA
Makito NAKATA
Man Of the Match
(opponent)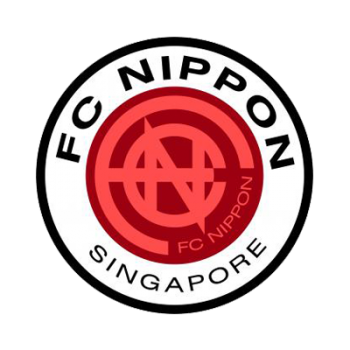 FC Nippon
Line-Up
Substitutes
Report
If we could goal with the penalty....
It seemed Rangers did not have perfect squad. This was the only our chance to beat a team in higher table. The first goal in the game was by Yasutaro. It was his excellent skill to trap a long feed ball from Nakata. He kept Rangers defender away from ball and made a shot. Our MF's good effort made the game even. Rangers DF were not really confident. They gave Kakimoto a penalty. However, Kakimoto kicked to the middle of the goal. This penalty was a key of this game and was regrettable. Rangers equalized right after this penalty. The next go-ahead goal was by Nippon. It was from Nakata's corner kick. Kaki was quick enough to leave Rangers DF. His free header was to the bottom of the goal. However Rangers did no give up. They kept kicking the ball behind our DFs. It was not beautiful football but effective. Their simple practice gradually depleted our DFs concentration and stamina. They made two goals eventually. If Kaki made a penalty, if we checked MFs carefully…. There were so may 'if's in this game, we need to reduce these a bit by bit.