Match Review: 1TM Latini FC vs Aioli Monkeys FC
16-Sep-2017 17:00
League // Turf City 1

4

0

0

0

0

1
Referee - N/A // Assistans - N/A & N/A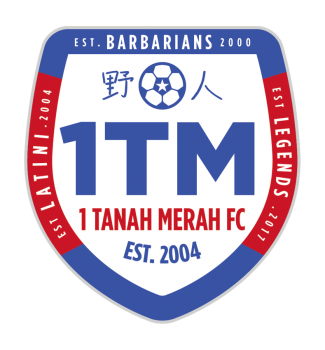 1TM Latini FC
Report
1TM Latini back on track over F1 weekend.
No major overhaul/engine change required from last week's narrow loss to the Garlics. Coach Price made a few tweaks here and there and another strong 11 took to the field. Plenty of game changers in the tank too as we took on a tough Aioli Monkeys side. 1TM Latini got off the grid quickest and moved the ball well in the 1st half creating a few openings as well as keeping possession. Duplo got us off the mark (and himself for the season) after drifting in from the left and getting on the end of a through ball from his older sibling. A slick finish, 1-0. Yak was forced to retire from the race after a heavy collision which was his own fault after taking an aggressive line. He came off worst, race over for him. New wheels in the form of Codhead came on earlier than planned; would he have enough fuel in the tank given birthday boy is now well into his 30s? HT 1-0. Aioli Monkeys clearly had the DRS system on at the beginning on the 2nd half and decided to apply a high pressing game to foil 1TM Latini's game. 1TM had less of the ball but a solid defensive line kept chances to a minimal. The half played out with Aioli probing but failing to penetrate. POB the technical director was commanding his box well like the Gigantic he is. 1TMs squad strength played a pivotal part yet again in wrapping up the victory. Fresh tyres in Phil and Medium Millsy were introduced and they combined well to put the game out of reach for the AMs. The Checkered Flag waved. FT 2-0. Thanks to Aioli Monkeys for the well contested game and best luck for season. Best wishes to your Keeper too – wish him a speedy recovery. MOM 1TM Latini – Hectare at right back for a solid display (Lego losing out on the 'Tally Tie' ruling.) MOM Aioli Monkey – #23 JJ – Neat and tidy.
STATS
Yellow Cards
Jamie Townsend
Tom Beattie
Ruairidh Winters
Jonathan Baker
Scoring
Pete Mills
Luke Michael Townsend
Assists
Jamie Townsend
Lee Bradshaw
Man Of the Match
(opponent)
Aioli Monkeys FC
Substitutes
Report
Tough defeat
F1 weekend and with most of the squad away or injured we had 11 for kickoff with two new players. Not ideal against a well organised latini team with a few new players. The first half was relatively tight with latini edging it scoring after 30 minutes. We had a few half chances but didn't put anything away and we went into the break 1 down. Our sub arrived and we changed the tactics for the second half. We pressed the latini back 4 giving them little time to ping long balls like they did in the first half. We gained control and had plenty of possession in the final 3rd. Many corners and half chances were unconverted. 2 fantastic headed opportunities for tito and benji the stand out opportunities. Daniele received a nasty finger injury and was subbed, during the reshuffle we threw more forward and latini scored another on the break. Good Game, tough loss to take given the chances we had.MOM to Joel for a big effort on the wing. MOM latini to duplo, good luck to latini. Onto the next one lads.