Match Review: Olympique Gaulois Singapore vs Hibernians FC
12-Nov-2022 17:00
League // Turf City 1

1

0

0

0

0

2
Referee - Quentin // Assistans - Ong & Syed Ibrahim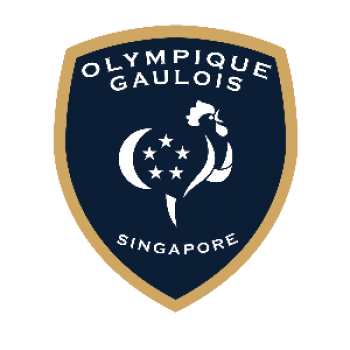 Olympique Gaulois Singapore
Substitutes
Report
Building up for the future
After 2 draws where we felt we should have bag more points, we gathered on Saturday with legacy players coming back from Europe, hopping to turn things in our favour. Both teams struggled in the first half with a soaked pitch. Difficult transitions, many balls lost, over use of long balls, slipping tackles…. Hibs managed to break through with a quick free kick and an unlucky handball resulting in a 2-0 lead with the penalty scored. We started the second half with better intentions, Remi playing higher and Kamelio+ Adri joining the squad. This allowed better ball control but again got punished on a corner kick second ball. 3-0 with 30 min to play. Credit to the team who continued to fight hard. Hugo managed to get a penalty scored by inaki; Ewan scored just after hibs got their 4th with a great header. Hugo then scored after a great cross from JB but hi goal was disallowed for a debatable offside. Congrats to the hibs for the clinical victory and a fair played game. Thanks to the ref for a well managed game overall. New coach, new players, many injuries, OGS has started for a few weeks to rebuild the team. It shall pay soon !
STATS
Scoring
Julio Vasquez
Julio Vasquez
Sergio Moreno
Will Julius
Assists
Vasco Monteiro
Tiago Coelho
Will Julius
Will Julius
Man Of the Match
(opponent)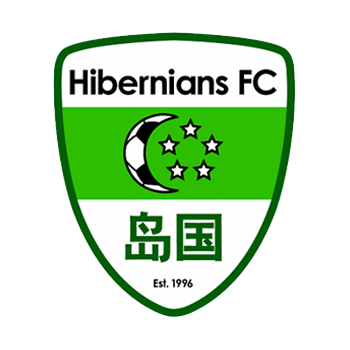 Hibernians FC
Report
They Came Back from Europe to take us on
Hibs kept OGS, featuring some of the European contingent, at arms length to secure a 4-2 win in the puddles at Turf City. The players took a bit of time to get used to the conditions with some puddles here and there on P1 and OGS settled a little quicker but it was Hibs who took the lead when Julio latched onto Will's layoff in the OGS area to score. Hibs then took more control of the game and Will, Vasco and Max (playing with a fever) produced some lovely combinations. The second goal came from a penalty after a handball. Julio sent the keeper the wrong way. Will's acrobatic volley went just wide and Bolts was a real handful for the OGS defence. Quentin did everything he could to keep OGS at 11 men despite the defender's (and later penalty scorer's) best efforts to end Vasco's run down the wing and behind the defence while on a yellow. The referee had a decent game in tricky conditions and we appreciated his honesty in explanation. We expected OGS to come at us strongly and with Remi moving from left-back to right-wing they were on the front-foot. Hibs always carried a threat when we did put our foot on the ball and after forcing a corner, Tiago delivered for Sergio to eventually score at the second attempt after opening his eyes! Billy, making his Hibs debut, faced a penalty after Hibs made an error in possession and a covering Jack, who looked to have conceded a corner, was penalised. Poor Jack (again). They scored and Billy then tipped over a Remi effort in spectacular fashion as OGS got their tails up. 3-1 now and Hibs went forward again to extend the lead. Sergio produced another velvet touch and squared for Vasco who payed it off for Will to hit a trademark 20 yard bullet for 4-1. That should have been us cruising to the end, but OGS immediately scored to make it 4-2 and the last 20 minutes saw lots of OGS possession but very little goal mouth action. Vasco almost scored a 5th one-on-one and Max's fever got the better of him when he decided to pass when he seemed likely to score. MoM was a tough call this week with so many committed and good performances, but Panda gets it for his part in a good backline performance, attitude after waiting for his chance and completing 90 minutes! Special mention to Tiago for racing from the airport to the game and Max for playing at such a high level when unwell (unknown if self-inflicted) and everyone for covering Knotty (who gets a vaccine just before football??). MoM for OGS Remi who was the main threat second-half.