Match Review: Singapore Football Club vs Gaelic Lions FC
28-Oct-2022 21:00
League // Turf City 1

3

0

1

0

0

3
Referee - Quentin // Assistans - N/A & N/A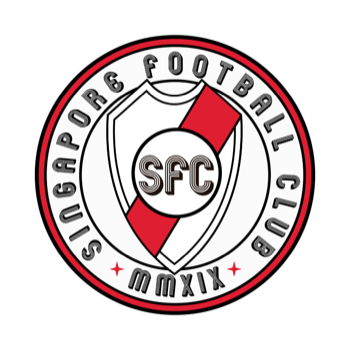 Singapore Football Club
Report
Gaelic's late flurry..
Going into the match SFC were well aware of what a strong Gaelic team would bring, physicality, energy and good organisation. They didn't disappoint which made for an exciting fixture. The game started well for the home side, controlling possession and creating chances which yet again we failed to take advantage of. However, midway through the half some great work from Joe in the middle of the park freed Josh down the left for him to cross back to Joe who had continued his run to open the deadlock. SFC continued to push and got a lucky break when the Gaelic defender diverted a header into his own net. At half time the message was to continue to move the ball, stay well organized and hopefully put the game to bed early in the second half. This happened for 15 minutes with a few great chances being created however to Gaelic's credit they came back into the game with some good pressure and got their deserved goal. From this point SFC really struggled to retain possession and were overwhelmed by the opposition's enthusiasm, buoyant by their goal. Our Job was made that much harder when in a moment of madness resulted in a deserved red card, which meant we would play out the last 15 minutes with 10 men. Gaelic continued to push for an equalizer which fortunately for us never came. Lots of positives to take from the first 60 minutes but full credit to the opposition who could make a good case for feeling like they deserved a share of the spoils. Thanks for the great game as always. Final Score: SFC 2 Gaelic 1. SFC MOM: Tim Walter Gaelic MOM: Adam Smith
STATS
Yellow Cards
Tim Walter
Sam Balls
Liam Shotton
Dom Marwood
Daire Flanagan
Sean Flanagan
Man Of the Match
(opponent)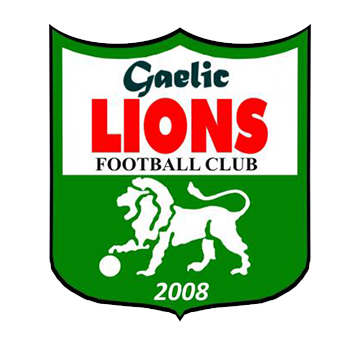 Gaelic Lions FC
Report
Soft Goals Friday
A high octane game with some physical but fair challenges going in on both sides, all expertly handled by Quentin. Singapore had the best of the first half, the main frustration on our end however the two soft and absolute gifts of goals we gave them. I have seen enough of SFC this season to know they are more than capable of some great goals so very disappointing to gift wrap and present them with a couple of softies. So that's back to back weeks' now Gaelic find ourselves 2-0 down at the half. Unlike the previous week however Gaelic managed a far better response. Got on top of things in the second half and deservedly pulled one back on about 60 albeit a similar soft gift like goal. Then pushed on and rode our look a fair bit at times with Shailer coming to the rescue pushing one onto the crossbar and another on to his post which came back straight into his arms. Gaelic where on top however and whilst not creating clear cut chances there where a host of corners and pressure from the Lions . We put one on the underside of the cross bar from 6 yards out only to see it bounce to safety. Then another corner headed back by Dom to Daire it just wouldn't drop quickly enough and whilst a decent strike just over the Cross bar and pretty much game over after that. Both Goalies in the wars. One leading to a red for a rush of blood to the head from the SFC striker. He apologiesd not only to Shailer but also to myself and can't ask fairer than that and seemed genuinely disappointed. No hard feelings on the Gaelic end. SFC also lost their Keeper to a knock, we hope nothing to serious and hopefully he is ready to go again this weekend. An interesting night for two of the best I have seen in the league. Finally fair play to the SFC player who stepped up, didn't look out of place, kept us out and secured the points with his clean sheet. Congrats to Dom, all the SFC lads and thanks for a really good game! As always thanks to Quentin and the Officials.