Match Review: Hibernians FC vs Singapore Football Club
15-Oct-2022 17:00
League // Turf City 1

1

0

0

0

0

0
Referee - N/A // Assistans - N/A & N/A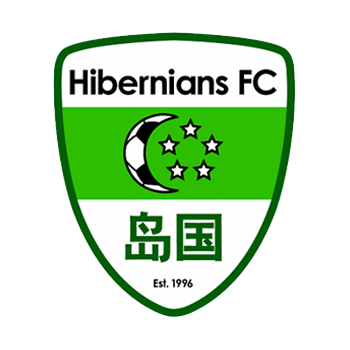 Hibernians FC
Report
Try Counting to 10...
A 10-minute glut of goals left Hibs with too bigger challenge against SFC on Saturday as they went down 1-3. Hibs started brightly and were causing a few problems and stand-in keeper, Joey was dealing with the balls over the top well. SFC scored from 20 something yards with a lofted, curling effort and that settled them down. Hibs were really disappointed with the two goals that quickly followed with the ball going out of play and an obvious handball not being spotted. Credit to SFC and they took full advantage and Shotton galloped away to set up a second and then got their third at the back post. Hibs got a lifeline when Julian scored from the spot and 1-3 was the HT score. Hibs huffed and puffed second-half and let their frustration affect them really and need to deal with it better in tough moments, but never settled for defeat and SFC saw out the game in organised fashion. MoM for Hibs was Tiago who was tireless in matching SFC's competitive midfield. Tim was SFC's MoM.
STATS
Scoring
Joe Claridge
Fazrul Nawaz
Ryosuke Ataku
Assists
Ryosuke Ataku
Liam Shotton
Liam Shotton
Man Of the Match
(opponent)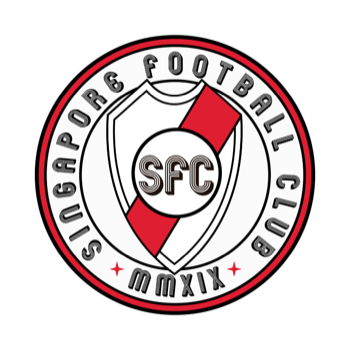 Singapore Football Club
Substitutes
Report
Two on the Trot
SFC knew they'd be in for a battle on a sunny evening against Hibs. We were eager to get after them right away and get a handle on the match early. We managed to do just that and found ourselves possessing the ball and moving Hibs around. The breakthrough came about five minutes in through a 25 meter strike from Joe. The ball dipped just at the right moment over the head of Hibs' GK. SFC up 1-0. A few moments later Liam was played into space out wide on the left and rounded Hibs' RB and played a dangerous ball across the 6 yard box. Fazrul anticipated best and managed to poke the ball into the back of the net. 2-0 to SFC. At that moment we were hoping it would be one of those matches where momentum took over and we were able to put the match away early, but credit to Hibs character they dug in and made the remainder of the half a battle. They broke through for a few chances and SFC had to get back focused on the game plan. With a few minutes left in the half after some tidy combination play. Liam played a chipped ball to the back post where Ataku was waiting eagerly to nod in. 3-0 SFC. Hibs came out with more energy and aggression after halftime and put us under much more pressure. Both teams were probing and looking for opportunities and around 20 minutes into the half an opportunity for Hibs presented itself in the form of a handball and penalty. Julian deftly put his pen into the bottom corner. 3-1 SFC. The remainder is the match carried on with some half chances for both sides, but ultimately ended 3-1 to SFC. Three points was the target and we will happily take them on the occasion. Well played to Hibs and we look forward to our next match.