Match Review: Gaelic Lions FC vs Singapore Vikings FC
15-Oct-2022 15:00
League // Turf City 2

0

0

0

0

0

0
Referee - Urs // Assistans - N/A & N/A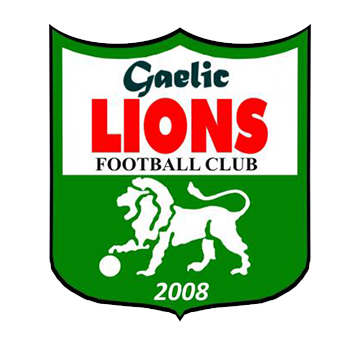 Gaelic Lions FC
Substitutes
Report
100 Percenters
Don't think it's applicable for the rest of the season and Vikings will need to find the motivation elsewhere from here on in but my advice to the league going forward is don't play Vikings with a 100% win rate. Having duly dispatched with OGS the week previous, Gaelic went into this game as last man standing on that particular front but duly got dispatched ourselves and deservedly so with Vikings on top Early in this one. A slow start from Gaelic and just as we started to get into the game a self inflicted gift to the Vikings putting them clean through and the Vikings forward gleefully accepted, slotting past Billy who was left completely exposed. It didn't take long for the second to arrive, biased obviously but a soft pen I thought but I was a long way from the action and didn't see much complaints from our lads and despite Billy going the right way it was slotted home in the bottom corner with precession. Second half Gaelic tried a more attacking approach and hinted at a better half but as was always the danger, Vikings found a third straight after one of our few threatening possessions and swiftly ended the game as a contest with the third. We kept going till the end but welcomed the final whistle. Need to dust ourselves off now, lick the wounds a little and prepare ourselves for another massive game V Singapore in 2 weeks time. Grateful at least to be done with a tough run of Sat 3pm's and looking forward to cooler 9pm game under the lights. Positives for the Lions we blooded some debutants who had their moments, as a manager having a back up keeper like Billy when Shailer is away is quite the luxury in position that can be difficult to fill and at Left back Will Sexton put in an MOM performance worthy of better. Congrats to Viking, really well played and always great to catch up with Mark. Thanks to Urs and the officials who ran a very fair game. A fair few MOM contenders on Vikings who were strong all over the park, will give the nod to Joe Wright who grabbed the first and a constant menace to Gaelic for all 90.
STATS
Scoring
Ales Melechovsky
Ales Melechovsky
Joe Wright
Assists
Ales Melechovsky
Joe Wright
Therkel Iversen
Man Of the Match
(opponent)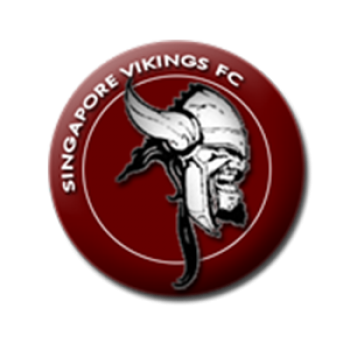 Singapore Vikings FC
Substitutes
Report
Two on the spin!
Having last week ended OG's perfect start to the season Vikings were determined to serve up a similar performance to put an end to Gaelic's impressive winning streak. Gaelic are an honest and hardworking team who can mix it with the best. We knew that we would have to battle hard to get a foothold in the game and that's exactly what we did. Our appetite for the game was impressive and having wrestled control in the early stages we started to press, around the half way mark of the first half Joe broke through and calmly tucked away. Meli added another from the spot after he was brought down in the box to double our lead - that's how it remained until half time. We knew that Gaelic would come harder in the second half and a change in formation for them saw us come me under greater pressure. Vikings stood firm and Meli added a third to seal the victory. Thanks to Robbie and his Gaelic boys for an enjoyable game, great set of guys who should get back to winning ways. Well done Urs for allowing the game to flow and it was good to see a game with no cards.