Match Review: Singapore Vikings FC vs Singapore Football Club
17-Sep-2022 17:00
League // Turf City 1

3

0

0

0

0

1
Referee - Ruslee // Assistans - Andrew Kee & Colin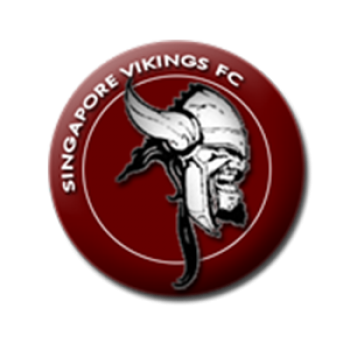 Singapore Vikings FC
Substitutes
Report
Ouch!
Wow, we went from being absolutely in control of this one to self destruct! We were great for thirty minutes and should have capitalised on the numerous openings that presented themselves - but we didn't and as the game played out we found ourselves on the end of a thumping defeat to a clinical SFC side. We will take this one on the chin and look to reset for next week's Latini challenge. SFC young keeper made some unbelievable stops in this game and on any other day would have would have been given the MOM but he was pipped by Liam who was a nuisance all eve!
STATS
Yellow Cards
Magnus Walling Hansen
Peter Boe
Tomas Dubsky
Scoring
Fazrul Nawaz
Liam Shotton
Liam Shotton
Fazrul Nawaz
John Norfolk
Ryosuke Ataku
Assists
Joe Claridge
Joe Claridge
Joe Claridge
Rory Brennan
Man Of the Match
(opponent)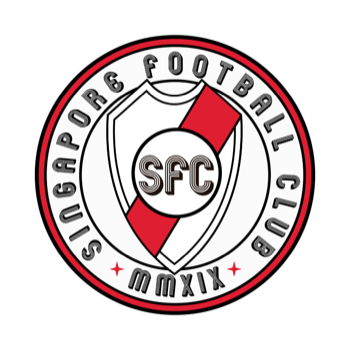 Singapore Football Club
Report
SFC's Long Awaited Return to Competitive Footy
In SFC's first official competitive Cosmo match back since pre-covid, we faced stiff competition from a Viking's team we knew would be a strong test. They did not disappoint. They put us under tremendous pressure for the first 30 minutes of the match with SFC barely able to penetrate the Vikings defensive half. The Vikings took the lead quickly (roughly 5 minutes in) and looked like the may run away with the match inside the first 15 minutes. SFC were saved literally and figuratively by the top-form goalkeeping of Santino Shephard who made a handful of key saves, one of them a stunning reaction save from a powerful header from 6 yards out was the best of the bunch. While Santino was busy keeping the Vikings at bay the experienced SFC squad made some defensive tactical adjustments and started to finally see more of the play after about 25 minutes. Not long after the ball found it's way to Joe Claridge on the wing who picked out a fantastic cross to Fazrul for the first goal of the season and levelled the match at 1-1. Roughly ten minutes later Liam Shotten found a bit of space in the box and put SFC ahead 2-1. Just before halftime Joe put another cross on a plate for Fazrul to head home. In the second half Vikings came out stronger trying to put SFC under pressure until an errand pass in their defensive third was intercepted by John Norfolk who danced around a couple defenders before slotting home for the 4th. SFC's fifth goal started with some tidy possession from academy stand out Michael Brook at right back moving the ball through Sam Balls and out the other side to Joe Claridge who put Liam through on goal for his second of the match. The final goal shortly before the end of the match found young Rory Brennan on the right wing cut a ball back on to his left foot before playing a lovely cross between two Vikings defenders for the ever-present Ryosuke Ataku to round the scoring with a diving header. All in all it was a great performance from SFC after we weathered the storm and made some tactical changes and a great display of character from the lads to figure it out on the pitch and get themselves back in the match. Massive credit to the Vikings for a well-competed match that both teams wanted to win badly. If not for a few brilliant saves from Santino early on, the result could have been very different.