Match Review: Olympique Gaulois Singapore vs Hotspurs FC
16-Sep-2022 21:00
League // Turf City 2

1

0

0

0

0

1
Referee - Quentin // Assistans - N/A & N/A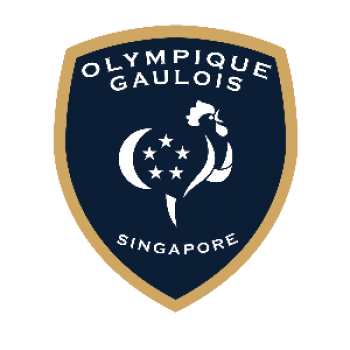 Olympique Gaulois Singapore
Report
A decisive first half
A squad slightly changed compared to last week and coach Simon speech was all about playing compact and keep it simple. With constant pressure and good passing game we manage to control the ball and create several opportunities. JB who was on fire on his wing delivered a great corner kick for Eric who smashed it with his impeccable header technic! This led us to a fantastic first half with 3 other goals scored by JB with a long shot missile, kike's usual and amazing lob and Eric who decided to play Pele style and later on admitted that this was unintentional! 4-0 at half time! Though we wanted to continue with the same level for the second half it's fair to say that we struggled after the break and that Hotspurs had several chances to score. But Momo was on fire and helped by either his post or a last defender. Hotspurs showed great fighting spirit till the end and we finished the game with 10 men exhausted but glad to keep the clean sheet. Thanks a lot to Hotspurs for a game played with great spirit! Thanks also to the refs who perfectly did the job tonight !
STATS
Scoring
Eric Clermont
Eric Clermont
Enrique Sanchez
Jean-Baptiste (JB) Bois
Assists
Jean-Baptiste (JB) Bois
Jean-Baptiste (JB) Bois
Man Of the Match
(opponent)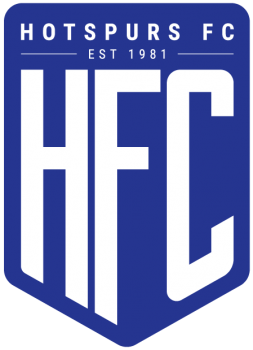 Hotspurs FC
Report
Tough Day At The Office
Following on from a spirited performance against a strong Latini side, Hotspurs looked to kickstart their campaign as they took on Olympique Gaulois Singapore ("*OGS*") under the Friday night lights at the Cage Sports Park. Morale in the Hotspurs camp was high prior to kick-off as they welcomed back Roberts, Russel-Vick and the Talismanic Lando to the starting eleven. Hotspurs started the game well and looked assured as they settled into the game. Despite being on top, a minor lapse in concentration from Hotspurs lead to OGS going one up through strong header from a perfectly delivered corner. It was a brutal reminder of the harsh realities of the Cosmos league, where mistakes are always punished Hotspurs, capitulated after conceding the first goal and OGS took advantage of the game at this point, exerting relentless pressure and adding another 3 goals before the break. Deflated at half time, Hotspurs were lifted by some words of encouragement and tactical tweaks from stand in gaffer James Keane. Hotspurs looked like a totally different team in the second half and they were determined to claw their way back into the match. Hotspurs started to string together some neat passages of play and had chances with a great effort from the relentless Skinner and a low drive from Kong both striking the post in the dying embers. It has been a frustrating start to the season for Hotspurs, and this will be another game where they feel they had opportunities to put the ball in the back of the net. They were dominant in possession for large periods of the second half and had numerous attempts on goal – but again lacked the clinical edge. Despite the loss, Hotspurs will be buoyed by the reaction of the performance and resilience depicted in the second half. Merci beacoup to OGS for game and we would like to wish them all the very best for the season ahead. On to the next game for Hotspurs as they welcome the Gaelic Lions to the Cage Sports Part next Saturday 24 September.