Match Review: Hibernians FC vs Hotspurs FC
15-Feb-2020 15:00
League // Turf City 2

0

0

0

1

0

3
Referee - Robert Hunt // Assistans - N/A & N/A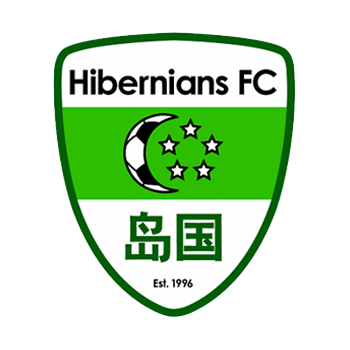 Hibernians FC
Report
Linos Give It
Hibs made it 5 wins from 6 as they just about got it done with a 2-1 win over Hotspurs with a Julio penalty in the last 10 minutes the difference. Hibs controlled the game for the majority of the first half with the midfield dominating and combining well and Joey and Boycey getting forward unopposed. The impressive Dan Hanson, making his first start and winning MoM, stretched the keeper when he cut in and Tiago hit a beauty from range that was well tipped over. Dan Martin found the opening latching on to a Julio pass and barely breaking stride before drilling it in. Hibs really should have made their superiority count for more with Rohan, making his first start of the season in goal, a spectator. 1-0 HT Hotspurs got back into the game before a Hibs player touched the ball. Well, touched it with their feet. A cross hit Joeys arm from 3 feet, with his arm by his side in the very definition of a natural position and a penalty was awarded. Rohan nearly got it, but 1-1. Hibs settled a bit but lacked the same fluency seen in the first half. Roseburgh was a one man blocking machine as Hotspurs hung on going into the last 20. Hibs' fresher legs just needed a break or some excellent shithousery. Maayan provided it and Hotspurs' own substitute got his marching orders for swinging an arm and cuffing a very annoying Maayan who added at full-time "See, you just need to play me and I make things happen." The lad had another swipe at Maayan on his way off, clearly frustrated he hadn't used his best strike to get the red. All this happened in the penalty area with the ball 15 yards away. A penalty was awarded and Julio scored it with 10 minutes to play and the win saw Hibs keep pace with the title chasing pack. MoM was Ali who read the game brilliantly and blocked countless shots at just the right moments for Hotspurs. On to the Cup next week.
STATS
Yellow Cards
Joshua Donavan
Jonathan Drape-Comyn
Patrick Sheriff
Scoring
Daniel Martin
Julio Vasquez
Assists
Julio Vasquez
Misra Maayan
Man Of the Match
(opponent)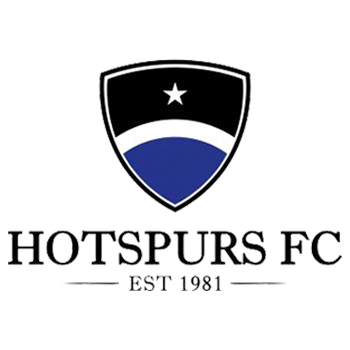 Hotspurs FC
Line-Up
Substitutes
Report
Late drama!
Hotspurs were beaten again on Saturday as we went down 2-1 to a resurgent Hibs side – although in rather unlucky/unfortunate circumstances. Even for Singapore standards, this game took place in sweltering heat on pitch 2. Hotspurs never got going in the first half with Hibs dominating the game, and the Hotspurs midfield spending most of their time doing the doggy work rather than looking like a threat going forward. Sadly for us, when we did get a hold of possession we were often wasteful and failed to retain the ball at all. A few strong saves from Martyn in the first half kept us in the game, but in truth things had to change at half time. Things were made worse before the break as Hibs went 1-0 up as their centre forward finished brilliantly when getting in behind the Hotspurs defence. 1-0 down at HT, a few changes were made and we were level within 30 seconds of the restart. Hibs hadn't touched the ball before their left back handled it inside his own box. Despite his insistence that the ball it his hat which was apparently by his side, it was about as clear of a handball decision as you are likely to see. A great finish from James Keane, as he dispatched his second penalty of the season and can probably make a decent claim to be the best spot taker in the league. Scores back to 1-1, however, we failed to take advantage of our break to get back into the game and we slipped back into our first half rhythm by being wasteful on the ball and allowing Hibs to dominate. Having withstood the pressure for most of the second half, and with the game edging out to a 1-1 draw, Hibs found themselves with a spot kick five minutes from time. Handbags in the penalty area, with the Hibs centre forward going down to the floor like a sack of potatoes, and an over-excited linesman, clearly suffering from the Singaporean sun beaming down on him, raised his flag to give a penalty. Big Igor was sent off, rather undeservedly for the initial contact. However, he made up for it on his way off the pitch with a Joey Barton-Aguero esque' "well if I am going off, I am taking you all down with me" reaction. Hibs converted from the spot and that was that. 2-1. Good luck to Hibs in their title chase!