Match Review: Olympique Gaulois Singapore vs Gaelic Lions FC
15-Feb-2020 15:00
League // Turf City 1

5

0

0

0

0

3
Referee - Ruslee // Assistans - N/A & N/A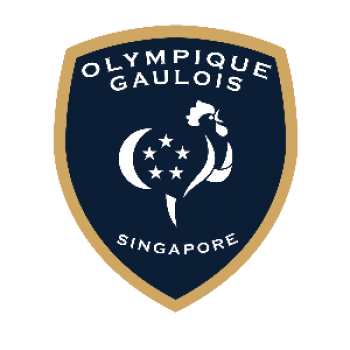 Olympique Gaulois Singapore
Substitutes
Report
Another Yellow afternoon... Raining cards on Turf
Good football game against a competitive Gealic team that dominated the first 20min before OG woke up. A even first half resulting in a 0-0 with both team having a brace of chances. OG performed much better in 2nd half and especially in the first 30min. A good high pressure with couple of clear chances to take the lead. But we had to wait for an impressive 50m lob from Kike to make it happen. After that OG step back a played quick counter attacks leading to more clear chances. Ultimately Kike was brought down in the box preventing him to finish with the tap in. He converted it nicely to make it 2-0 for OG. Both had another round of good chances in the dying minute but no change of result. A correct performance from OG but still a lot of inconsistency during the game. Will have to do slightly better in the upcoming week if we want to keep up with the top teams. Well done to Gealic for a solid performance overall.
STATS
Yellow Cards
Oussamla Labib
Inaki Moreno
Bertrand Mametz
Remi Tache
Hugo Tauler
Petesy O'Brien
Iskandar Björn Radewaldt
Will Sexton
Scoring
Enrique Sanchez
Enrique Sanchez
Man Of the Match
(opponent)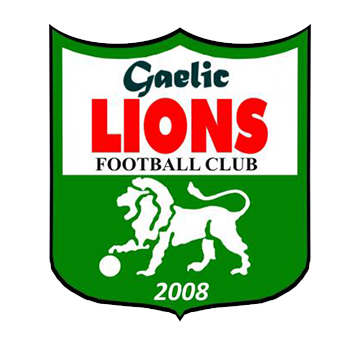 Gaelic Lions FC
Line-Up
Substitutes
Report
Gaelic Lions 0: OGS 0: Kike 2
Le désert ravagé de Turf City était de retour pour montrer des signes de vie samedi, les enfants irritants étaient de retour, des portefeuilles et des téléphones étaient volés dans les sacs des gens, à gauche, à droite et au centre. Nous avions une bonne équipe mais il manquait beaucoup de bons joueurs! Neil a joué à l'arrière gauche et je pense qu'il a environ 60 ans! OGS a commencé le jeu à sa manière habituelle, avec une jalousie totale envers les meilleurs joueurs des Lions gaéliques et ils ont commencé à botter tout ce qui bougeait. Les Lions étaient doux en tout temps. Nous avons ouvert OGS comme un couteau chaud à travers du beurre et Petesy a couru en tête-à-tête avec le gardien de but et il a fracassé son tir large du poteau quand il était plus facile de marquer! Et il aurait aussi pu passer à Niall qui était lui aussi dans la boîte! S'il l'avait fait, nous aurions pris les devants! Hah hah! Classique! #classe Le match était égal et nous sommes entrés à la mi-temps sans but. En seconde période, OGS a obtenu un coup franc et nous nous sommes éloignés du ballon au lieu de nous tenir devant! Hah hah! Ils ont joué un ballon de cinq mètres à Kike qui était à cinq mètres dans sa propre moitié et il a fracassé le ballon au-dessus de la tête de Krish et c'était un but! Hah hah !! J'étais faché!! Nous avons joué plus de football, puis Kike a récupéré le ballon et est entré assez lentement dans la boîte avec 8 joueurs Lions qui l'entouraient. Il les a tous fait tomber un par un, puis nous lui avons donné des coups de pied et il est tombé et l'arbitre a donné un penalty et il a marqué celui-là aussi! Hah hah! Il est bon au football. Merci à OGS pour un bon jeu! On vous aime les gars!