Match Review: Hotspurs FC vs German-Swiss All Stars
05-Oct-2019 17:00
Cup Last 16 // Turf City 1

2

0

0

0

0

0
Referee - Syed Ibrahim // Assistans - N/A & N/A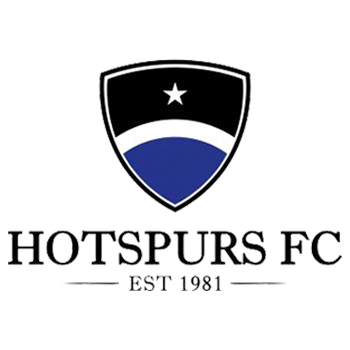 Hotspurs FC
Report
Getting closer...
Hotspurs typically turn up in the cup and were unlucky not to come away with a win this week. Hotspurs started well and in regular fashion this season, created a number of golden chances during the opening exchanges to take the lead. Against the run of play mid way through the first half, the German CB waltzed through from deep cutting back for the forward to score - 0-1. Hotspurs got back on top after the goal with JD through on goal to be wrongly judged to have handled with his arm, luck was not on our side. Against the run of play just before half time, a shot from range was parried and their striker was first to the ball to make it 0-2. Into the second half with some changes made, Hotspurs looked more lively with two up top, Nick K back of old causing a nuisance. Our Polish sharp shooter, Daniel K, through 1 on 1, beat the keeper tucking away neatly into the left hand corner to make it 1-2. With the game in its final minutes, Hotspurs pushed gallantly for an equaliser and were very unlucky not to take some great chances to level up. MOM to James Keane for an energetic performance from left back and incredible post game barnet.
STATS
Man Of the Match
(opponent)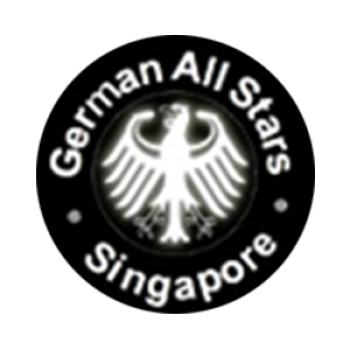 German-Swiss All Stars
Substitutes
Report
Cup Opener with a Win
GAS successfully started the cup campaign with a deserved 2:1 win over Hotspurs FC. Both teams started the match with a wait-and-see attitude and consequently scoring chances have been rather rare on both sides in the beginning. GAS dominated the game though without creating many clear chances as mostly the last pass or touch in front of goal was lacking accuracy. It was ultimately a great solo run by Nico ex our own half all the way to the opponents baseline, followed by a well-timed pass, that lead to the leading goal as Arnaud converted same into his 4th goal in the last 3 matches. Only a few minutes into the second half GAS scored again after Hotspurs failed to clear the ball out of the danger zone and then it was an easy task for Alex to put the ball into a basically open goal from a few meters out. Obviously Hotspurs had to put the pressure on which led to a hectic closing phase with several good chances on both sides. Since we missed all of them, we failed to decide the match at an earlier stage but luckily the 2:1, a 1 on 1 strike in the lower left corner leaving no chance for Joe who made some great saves before, was conceded close to the final whistle and thus couldn't prevent our victory. Thanks to Hotspurs for a fair match and a good rest of the season!