Match Review: Singapore Vikings FC vs Hotspurs FC
14-Sep-2019 17:00
League // Turf City 1

0

0

0

0

0

4
Referee - Brad Sargent // Assistans - N/A & N/A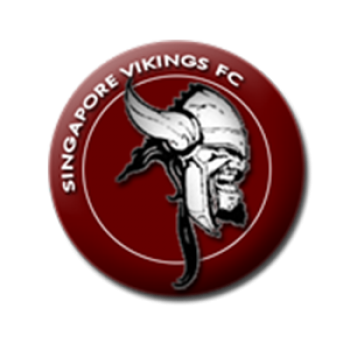 Singapore Vikings FC
Report
All a Bit of a Haze!
All the morning's pre-match chat had been of PSI levels and whether the game would go ahead and it took a stern but fair reminder from Lightening Leslie to let the powers that be decide and for us to concentrate on getting our game heads right. For the third week running we had a super strong squad and fierce competition for places in the starting line-up- oh how I hope this continues. Our opponents for the day were Hotspurs, a team we knew would provide a tough physical battle and look to break via their wide players- both had appeared to be successful in previous week's games. We lined up with plenty of attacking options and wanted to continue with the kind of fluid football that has helped create us a multitude of chances already this season. We were eager to get back to winning ways after our previous weeks narrow defeat at the hands of Rangers. The opening encounters were very even with both sides creating opportunities and looking to take the upper-hand. Meli went close on a number of occasions and so did the Hotspurs strike force. The first of Meli's four goals came after Vikings were awarded a free kick on the edge of the box after our main striker was tripped. Dusting himself down our Czech goal machine got up and fired beyond the keeper to give us the lead. Within minutes we were two to the good when a splendid through ball from 'puppet master' Domino saw Jules race clear and dispatch with ease. Hotspurs briefly got themselves back in the game when a long ball fell enticingly at the feet of their small midfielder and he belted a worldy past the diving Dragshag! Just before the half time whistle the Czech duo combined nicely and Meli scored his second of the afternoon- he really is a handful! We talked heavily at half time about going all out to kill the game off and what followed was a real pleasure to watch, albeit against a Hotspurs team who found nothing going their way. Time after time we broke forward and exposed the Hotspurs backline. The next five goals are all a bit hazy, maybe there was something in the air or maybe I was high on adrenalin while watching some of our attacking play. Here is the glut of goals (BTW what is the collective noun for goals, never had the need to use it before?) that followed to the best of my recollection. Goal 4: Jules scores second after more good work by Domino #cutandpastegoal2 Goal 5: Meli top corner free kick (near perfect positioning) Goal 6: Meli from Domino wonder ball Goal 7: Jan scores after Maahin hit the post Goal 8: Maahin gets off the mark with cool finish. In honesty, and with no disrespect to our opponents, we should have had a hatful more. I am sure that Hotspurs will want to forget this bad day at the office but we must applaud them for never giving up and trying consistently to get something out of the game- we wish them well for the season and know that they will have a point to prove when we next meet. These days do not come along very often for Vikings but this year we have started with a togetherness and hunger to do improve on our recent season's performances. We want to play the game the right way and work hard for each other. All 16 players on show played an important part in gaining this victory but we had some stand out performers in Meli, Jules, Domino & Tomas. I'm so pleased that many of our vets decided to come out and watch the game and were witness to a strong showing from the boys. Well done to the officials who did very well in managing the game. Next week sees us without a game and so schedules will be circulated early in the week regarding weekend yoga classes and plans for Sat/Sun training camps – these will focus on running & fitness drills, rather than enjoying the excesses of F1 Sng.
STATS
Yellow Cards
Mark Hadlow
Joe Quinn
Barry McVeigh
Jonathan Drape-Comyn
Scoring
Ales Melechovsky
Ales Melechovsky
Ales Melechovsky
Ales Melechovsky
Jules Busser
Jules Busser
Maahin Bose
Jan Mariboe Neilsen
Assists
Thomas Domino Andersen
Thomas Domino Andersen
Thomas Domino Andersen
Magnus Mernild
Maahin Bose
Ales Melechovsky
Ales Melechovsky
Tomas Dubsky
Man Of the Match
(opponent)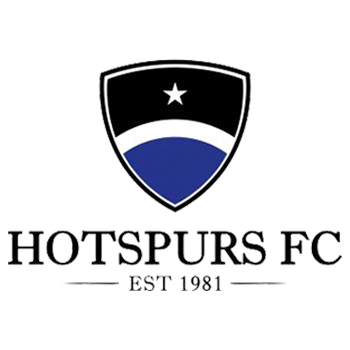 Hotspurs FC
Substitutes
Report
Week to forget
After a bright start making some good chances, Hotspurs had a week to forget under the haze at Turf City. Well done to the Vikings and we move on to next week.