Match Review: TGA Rangers FC vs Singapore Vikings FC
03-May-2019 21:00
League // Turf City 1

1

0

0

0

0

0
Referee - Robert Hunt // Assistans - N/A & N/A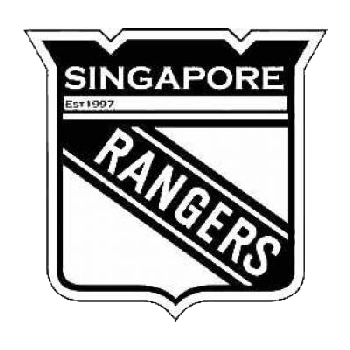 TGA Rangers FC
Report
Rangers soundly beaten by a strong Vikings side. A quick fixture change made it a FNL game, who doesn't love them. TGA were up against it from the get go and Kev Slacks hammy didn't quite fancy it either. Vikings went one nil up when one of their players got free at the back post. A penalty was then given for Adams attempted block when Leslie was through. Mele tucked it away to make it a deserved lead at the break, 2-0. Vikings got 2 more in the second half pretty identical. Mele running through and lifting it over Adams head to tap in coolly. Rangers huffed and puffed during the game but only really had one golden chance which Sharpy should have buried at the end. Well done to Vikings.
STATS
Scoring
Ales Melechovsky
Ales Melechovsky
Ales Melechovsky
Magnus Mernild
Assists
Leslie Andersen
John Marcuzzo
Thomas Domino Andersen
Scott Rankin
Man Of the Match
(opponent)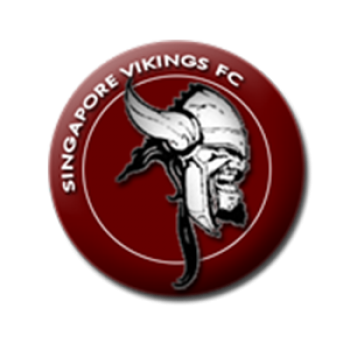 Singapore Vikings FC
Line-Up
Substitutes
Report
Friday Feeling!
Oh how Vikings love Friday night football; reasonable temperatures, the buzz of playing under lights, not much chance that our players will be smashed from a heavy night before and the opportunity to get the weekend off to the best of starts. Well that just sums up perfectly our late night game against the League Champions, TGA, at Turf City on Friday past. Before we get started we must offer our congratulations to Rangers on an excellent season, they have been worthy winners and play the game in the right way – we always look forward to meeting them as they are great set of guys. Situated second bottom at the start of the night but safe in the knowledge that our spirit had been rekindled after an impressive cup final appearance in the recent Viking Cup competition in Thailand, the team really came together and played as a complete unit. We talked before the game about displaying those same attributes moving forward and committed to making sure that we stuck together when we needed to. Sure Rangers were missing a few but some of the big players were there and we knew that they would still be an extremely tough ask. The first half got under way at a ferocious pace and the ball was flying down both ends of the pitch, Sharples trying to make an early impact and Meli wanting to impose himself on our opponents defence. Despite some high quality play all over the park chances were difficult to come by as both defences looked to be on top. Around the half hour mark Vikings started to press a bit more and won a number of corners which exposed some frailties in the Rangers backline. Unfortunately some excellent deliveries from the Captain Domino, could not be converted. Meli missed a one-on-one and Tjalfe fired high into the night sky – we were on top and have been on a number of occasions this year only to lose momentum later in the game, was it to be another one of those times? Again, some great work by our midfield got us forward and we won yet another corner on the left side, instructions were barked from the bench telling Magnus to hold out and go late - he did exactly that and was rewarded by getting on the end of another perfect delivery to steer the ball home. Even better was to follow moments before the half time whistle when Leslie showed great pace and awareness to beat the offside-trap and go clear, he was taken down by the goalkeeper and despite the Rangers claim of him getting a touch on the ball first the referee awarded a penalty which Meli duly dispatched. No real time for Rangers to mount an immediate response as half time arrived. After the first 45 min we had played as well as we have all season and against a team who were highly competitive and intent on not losing. We spoke about the need to maintain the intensity and to score further goals and knew that Rangers would come at us hard when the game was to resume. For the first 10 min that was exactly what happened, TGA stepped up their game and started to make connections deeper into our half – despite this no real chances fell their way and we remained two to the good. John, our debutant goalkeeper displayed some very safe hands and his distribution from long kicks and throws was to prove vital as the game progressed. Vikings remained strong across all areas of the pitch in the second period with Henrik, Tomas et al limiting the league's top scorer to only a few half chances. Domino and his willing midfield buddies controlled the centre of the pitch and some of their combination play was great to see. Our third goal came when our keeper collected the ball and quickly hit a perfectly judged long pass to Meli who hooked the ball first time over the on-rushing keeper to score his second. Similar was to follow shortly after when John again collected a cross but this time rolled the ball straight through the heart of the midfield and beautiful take down from Scott, still don't know how he managed to turn in mid-air, saw him put Meli through and our Czech goal-getter lobbed over the keeper and ran on to tap the ball into an empty to complete his hat-trick. The game drew to a close with Vikings delighted at their evening's work and even more pleased to have moved out of the bottom two. Thanks to the referee and his officials for making this an enjoyable game to watch and to the supporters who came out to watch. Once again congratulations to Rangers on their title victory and finally thank you to the players who definitely showed up on the night – on to the next one!