Match Review: Hotspurs FC vs German-Swiss All Stars
23-Feb-2019 17:00
Plate Quarter // Turf City 1

2

0

0

0

0

2
Referee - N/A // Assistans - N/A & N/A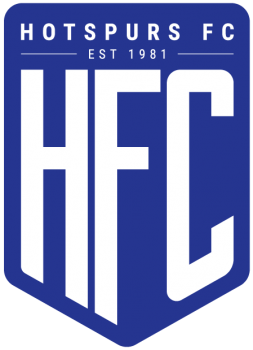 Hotspurs FC
Report
Cup (Plate) Fever!
Hotspurs were delighted to make it through to the semi-finals of the Plate competition with a well-fought 2-1 victory over a strong GSAS team. Two late goals sealed the exciting win, after Hotspurs had trailed for most of the game following a smart quickly-taken GSAS free-kick early in the first half. Hotspurs pressed well in the second half in particular, and substitute Daniel made all the difference- scoring the equaliser and then setting up Tommy Greene's winner late on. Some great performances all round, with Mark Hadlow picking up Man of the Match at the heart of the defence. Thanks to GSAS for a competitive game, and on to the semi-final which will no doubt be a tough test.
STATS
Yellow Cards
Thomas Greene
Patrick Sheriff
Mishel Knezovic
Bastian Wolff
Scoring
Thomas Greene
Daniel Krzystek
Assists
Joshua Donavan
Daniel Krzystek
Man Of the Match
(opponent)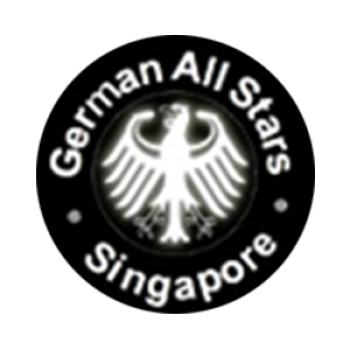 German-Swiss All Stars
Line-Up
Substitutes
Report
GSAS deeply in crisis
Saturday, 5 pm, Turf City, sun shining, still hot but having an excellent squad, we were all confident to get something out against a Hotspurs team that is of course way better than their current position in the league table. GSAS could even afford the luxury to keep topscorer Dee and also Anthony and Laurent on the bench, as well as two very promising newcomers, Benji and Bjoern – WELCOME TO GSAS by the way! In the first half GSAS started off brightly with really superb football, highly aggressive, neat and tidy passing and leaving Hotspurs barely any second to breathe. During this time Victor was able to convert a free-kick in a sneaky manner. The ball was free and the keeper (with whom we funny enough won the last Plate-Cup!) plus the wall were still preparing themselves. Victor just hit the ball into the empty goal corner. While the first 30 minutes were a full firework from GSAS side, over the last 15 minutes in the first half, this pace could not be hold and Hotspurs were slowly getting back into the game. With two luxury substitutes – Anthony and Dee came on – GSAS were hoping to seal the match soon. But it came the other way round. Even though creating quite some good chances none of them where converted by GSAS. GSAS then brought further fresh legs with Benji and Bjoern – who both gave strong debuts. But even though all 4 substitutes were at least matching the quality on the pitch, GSAS team somehow lost rhythm and as Hotspurs kept on fighting, they scored twice against the run of play. All in all a high intensity match from both sides with a lucky Hotspurs side who never gave up and were able to decide the match into their favor. Congrats and all the best for the Plate Cup (which we would have loved to win for a third time in a row) and looking forward to the League match soon. Well done for Segar and his colleagues who have to listen to a lot arguments every week and are still able to keep the match in a fair spirit. Happy to have you guys as you do not have anyone who cheers for you. One can really see the quality difference between Cosmo League refereeing and e.g. midweek tournament.