Match Review: Hibernians FC vs Olympique Gaulois Singapore
30-Mar-2019 15:00
League // PSA Club

1

0

0

0

0

0
Referee - Dave // Assistans - N/A & N/A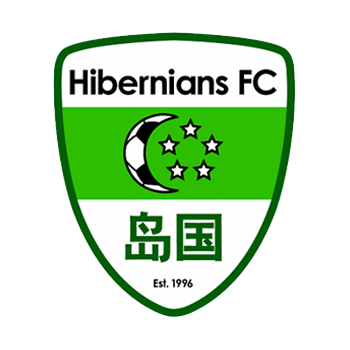 Hibernians FC
Report
Thrown Away
Hibs were left disappointed not to win this game from a position of 2-0 up and the manner of the goals hurt even more. The first half was fairly even. OG hit the post and Dan, who later blamed the JP Morgan run, steered a simple chance wide after great work from Lippy. The pitch played slowly though making it difficult for the attacking players to get the ball out of their feet. 0-0 at HT. Hibs raced out of the traps in the second half and scored immediately from kick-off. Dan laid it off to Niko who had bombed forward from full-back and he curled a double-touch shot into the top corner. A good start got even better when An Rui capitalised on a mix-up in the French defence and burst clear and passed the ball into the far corner for 2-0. It was comfortable for Hibs so we started taking quick thow-ins to no one and playing short passes in terrible areas to make it interesting. The mentality really changed when Remi seemed to half-hit a half volley from 30 yards and that went in with half an hour to play. French tails were up and they equalised with another gift as Hibs gave the ball away under no pressure 40 yards out and one pass got Remi in and he made no mistake beating Cek with 15 left to play. The game could have gone either way at this point. Seb had a one-on-one after great work from MoM, Tiago. Jamie headed a corner over and Lippy hit the bar from a tight angle. A rare draw for Hibs and on we go to Friday night at UWC again if Casuals can make it.
STATS
Man Of the Match
(opponent)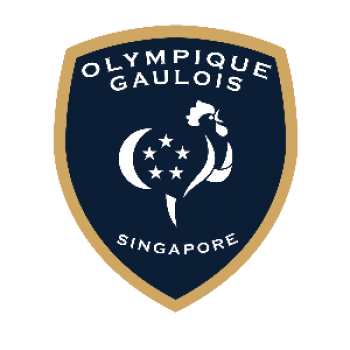 Olympique Gaulois Singapore
Line-Up
Report
A disappointing but overall fair result on Saturday as the two team spited the reward. With OG struggling to find the numbers once again we had a few debuts to fill in the starting 11. First half was quite even with both team creating their chances to find the opener. But on this big pitch we knew that everything is played in the 2nd half really when the spaces start to open up. 0-0 HT. Very sloppy start in 2nd half as we forgot to switch on. Within a few minutes His took the lead with a slow ball into the top corner, where the keeper should have probably be doing slightly better. Then minutes later a confusion between our 2 defenders allowing the Hits striker to go and win his 1vs1 with the keeper. 2-0. As always, OG seems better at reacting than acting. A better last 30min. First goal came from a poor clearance from the keeper as he was completely outside his box on the side, a quick header from Eric for Remi who softly volleyed it into the direction of the goal. Keeper seemed to be rushing to goal in time but missed the ball after the rebound. 2-1. From there OG started to believe they could get something out of a poor performance, which happen at the 75min when Hugo nicely released Remi who won his 1vs1 with the keeper to make it 2-2. From there both team had their chances but nothing happen. 2-2. Fair result overall. OG will have to show more commitment and will have to hope for a quick return of their numerous player missing at the moment if they want to get a chance to win the Cup Semi coming up soon. Back to Work !