Match Review: Gaelic Lions FC vs Olympique Gaulois Singapore
22-Mar-2019 20:00
League // UWC Tampines

2

0

0

0

0

3
Referee - Syed Ibrahim // Assistans - N/A & N/A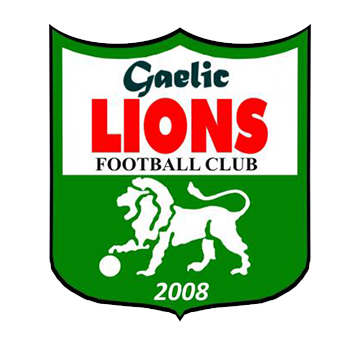 Gaelic Lions FC
Report
Tough Friday night battle
After loosing to 4 Kike goals earlier in the season then Lions were up for revenge. We started the game the stronger of the two teams for the first 15 mins and were deserving on a 1-0 from a brilliant JB freekick from 35 yards that caught the OGS keeper and defence by surprise. Unfortunately, we let OGS have more of the ball and they created a number of chances but through Kike. They levelled things up after 30mins after Kike was allowed to bring the ball down inside the box. 1-1 at halftime. The Lions started the 2nd half extremely well. Goals from Lee from a tight angle and Brett after a lovely through ball from Rich put the Lions 3-1 up. OGS push players forward to try to get back into the game and scored two goals from two extremely good strikes to level things up at 3-3 with 20 min to go. In the last 20 mins, the Lions showed the spirit and fight that we has worked so well in the past. 2 mins after OGS equalizer we scored our 4th after a flick on header Brett from Liam's ball forward, which Conor ran into and scored an easy tap in. With the momentum in our favour and OGS pushing forward, there was lots of space for the Lions to exploit going forward. With 2 mins to go Swordsy scored a cracking goal, lobbing the keeper from a tight angle to secure the win for the Lions. Thanks to OGS for a hardback fought game.
STATS
Yellow Cards
Juan Jose Varela Navalon
Francois Bazin
Remi Tache
Scoring
Brett Bowman
Conor King
Lee Banbury
Stephen Swords
Jean-Baptiste (JB) Bois
Enrique Sanchez
Francois Bazin
Juan Jose Varela Navalon
Assists
Brett Bowman
Brett Bowman
Rich Sexton
Man Of the Match
(opponent)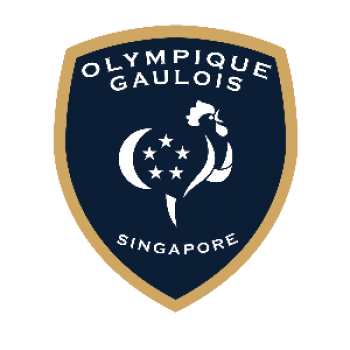 Olympique Gaulois Singapore
Line-Up
Substitutes
Report
A difficult night for OG who struggled to line up 11 players and find a keeper at the last minute. So a big thank you for everyone that managed to show up and deliver a solid first half before missing out on the 2nd act. A night to forget for OG and a congrats to Gealic that took they chances well to wrap up a solid 5-3 win. First half was quite even and as always a sloppy start for us. Gaelic took the lead after 10min from a beautiful free kick from 25m. Then they had the chance to double their lead. From their it was mostly OG creating threats on Gaelic s goal with Kike hitting the post and some several close range shoots of target. Ultimately Kike equalized from a good cross to level up before half time. 2nd half started poorly with 2 cheap goals given away. But OG reacted the best way to level up again at 3-3 before conceding another brace of goal and losing the game.