Match Review: German-Swiss All Stars vs FC Nippon
09-Mar-2019 17:00
League // Turf City 1

3

0

0

1

0

0
Referee - Alex // Assistans - N/A & N/A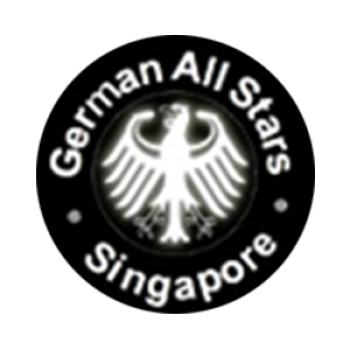 German-Swiss All Stars
Substitutes
Report
WIN & Farewell
After past weeks' disappointment and a dramatic draw against TM Latini FC, it was critical for the boys to bounce back and give our phenomenal player Micheal Klemm (who is leaving us for BKK after a decade spent in GSAS) a worthy farewell. In this game, we switched to a 4:4:2 formation. However, with a makeshift four-men positioning at the back and without a proper left back in place e could have been forgiven for being a bit jittery in defense but the lads performed brilliantly. Playing against Nippon meant that an easy and slow Saturday game would not be expected. The Japanese team played well and managed to take the lead within the first 15 min because of the sloppy play on our end. The much needed water break allowed the GSAS team to regroup. In the last 20 minutes of the first half, progress was finally seen when Hamza gave a header via a fantastic corner cross from Klemm to fire into the net, and to equalize the game. The second half was all about managing the game and that is exactly what we did. We never allowed the Japanese to pressure us further in our yard. We stood very solid in the back eeventually, with great passing combinations, we scored our second goal in the 55th minute when an artful twisting volley ball Arnaud. By keeping the good attitude on the field and ensuring the game kept its high intensity level, the pressure was imposed on our counterparts such that aggressive tackles had to be resorted to. This led to said player being dismissed for a second bookable offence. We finally extended our lead in the game after a surging run and sharp pressure from Quirin, which paid off when Hamza was placed in a position to drive another goal in. The Japanese advanced to narrow the angle, leaving Hamza with a difficult task, but the striker managed to squeeze it in between the goalkeeper's leg. Nippon upped the tempo at the end of the second half but left themselves wide open at the back. With such an opportunity, Quirin made an exquisite lobbed pass just before the hour mark and picked out Mishel, who coolly finished the game with the fourth goal of the evening. Great performance, and an even better attitude. Well done! Farewell Michael Klemm and thanks for everything; we will see you soon...
STATS
Yellow Cards
Florian Gädke
Victor Walz
Benjamin Eigner
Scoring
Arnaud Houles
Mishel Knezovic
Hamza Ben Naceur Gharfane
Hamza Ben Naceur Gharfane
Man Of the Match
Hamza Ben Naceur Gharfane
Man Of the Match
(opponent)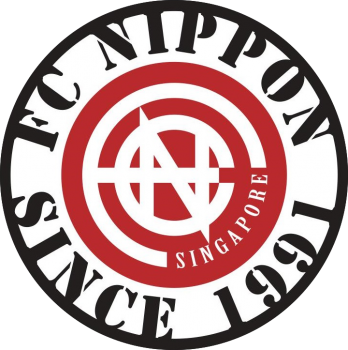 FC Nippon
Report
After winterbreak, Fc Nippon hasn't lost any matches in the league
After winterbreak, Fc Nippon hasn't lost any matches in the league and look for another 3 points against Germany to climb up the league table. Fc Nippon have almost best squad although German side seems to lose a few key players including our Japanese friend. Kick off Fc Nippon keep kicking the ball behind German wall and finally Sugi made it by his right foot with great composure, which was his first goal in cosmo. We look for another goal to finish the game, but German equalise by corner kick after we lost the ball near penalty area. It was quite careless. Both sides creat a few chances until finish 1st half, but it is not enough chance to score the goal. 2nd half German score 2nd goal from loose ball by corner kick. It was super strike even Neuer can't stop. Fc Nippon allow German to score 3rd goal from brilliant dribble by no.9 after we miss big opportunity. While still 30mins left, Fc Nippon is in trouble and start kicking the ball in front without possession which is what we are not good at. We change from 4 to 3 backs and try to come back, but our hope is smashed by 4th goal from good county attack by German side. Today reminds us of 1st season. From careless miss, we are conceded. We need to learn how to control the game. Thank you very much Germany and look forward to seeing you next season.