Match Review: 1TM Latini FC vs German-Swiss All Stars
02-Mar-2019 14:00
League // German School

2

0

1

0

0

2
Referee - Ruslee // Assistans - N/A & N/A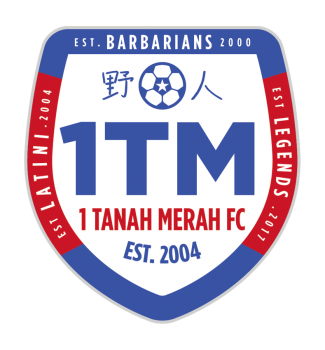 1TM Latini FC
Report
Great German footballing engineering: Bayerns Allianz Arena, Dormunds Yellow Wall and now the German-Allstars Rooftop Pitch on a 5th story car park in Bukit Batok can be added to the list. Due to the fact the pitch was elevated closer to the scorching 2pm Sun meant i don't recall too much of the game other than getting skinned at left back and worrying about 2nd degree burns on my feet (the 20 minute sock change didn't really help.) An end to end match with chances galore for both teams. We felt we had the better chances, but the GAS keeper was tremendous! Ethan was the stand out player scoring 2 sublime goals. Cheers for team Pizza and team Pep for coming down to support. 1TM MOTM - E GAS MOTM - GK DOTD - Dazza's rectangle, Petshop Freekick, WW hot sox change... Kit - POB Balls - we have no balls.
STATS
Yellow Cards
Ben Tomlinson
Charly Geddes
Bastian Keller
Hamza Ben Naceur Gharfane
Scoring
Jamie Townsend
Ethan Pizano
Ethan Pizano
Quirin Regensburger
Diyar Mailepessov
Hamza Ben Naceur Gharfane
Assists
Quirin Regensburger
Quirin Regensburger
Iskandar Björn Radewaldt
Man Of the Match
(opponent)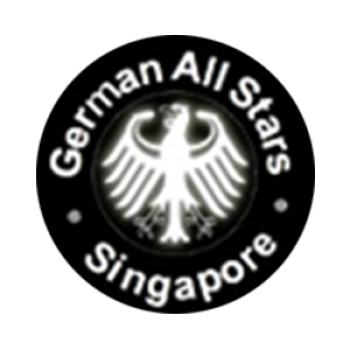 German-Swiss All Stars
Line-Up
Substitutes
Report
Great game to watch!
Willing to win both teams started strong and fought for every ball. Nonetheless, Latini went 1:0 after just 9min. GAS was able to shake this bummer off and with deserved the Equalizer after a great combination. The hot afternoon led to melting shoe soles and Just shortly before the break Latini went up again with a great goal through their left wing. GAS not impressed by that scored shortly after the start of the second half. Being the better time in this period GAS deserved to go no upfront with a goal from Hamza who just came on the pitch. GAS felt to confident by bringing the 3 points home and Latini used an individual mistake to balance the score again 5min before the final whistle. Strong appearance from both teams with many chances, post and crossbar hits and great safes from both keepers. Great game to watch for the spectators.