Match Review: SCC Firsts vs Singapore Vikings FC
16-Feb-2019 17:00
League // Dempsey Field

1

0

0

1

0

2
Referee - Robert Hunt // Assistans - N/A & N/A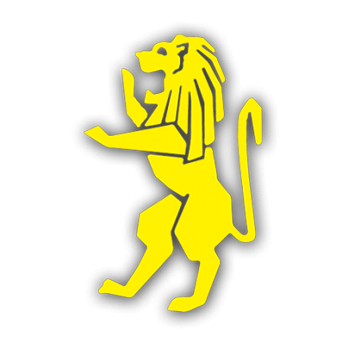 SCC Firsts
Report
SCC Firsts vs Singapore Vikings - 16th February 2018
On a typically hot and muggy Saturday afternoon at a very dry Dempsey Field, SCC took on Singapore Vikings looking to close the gap at the top of the league with new skipper Jahan Rezai back on penalty duties owing to Hutcho serving a suspension. The game started quite balanced with both teams trying to get the ball down and play football but it was Vikings who drew first blood after just five minutes when a run into the box and shot across goal found itself in the bottom far corner. This was a wake up call for SCC, who from this point onwards dominated the play with large spells of possession transitioning well from defence - midfield to some searching balls for the pace of Shotton on the left side who was causing havoc by running at the Vikings defence with some good balls into the box which were unlucky not to be rewarded with a goal. Mellett came close with a towering header from a Ross Plain corner who provided some great service into the box along with Matt Hulen. The Vikings strikers were given very little change by return with Garreau slotting into CB both dominating in the air combined with some very nice footwork throughout. SCC started the second half one nil down but confident their possession advantage would give them the rewards they deserved - coming close on a number of occassions. Ivor Teagle was linking play very well with tidy footwork in the middle backed up by the ever present social sec Timmy which eventually told when the Vikings back line was caught flat, seeing a great through pass latched onto by the pace of Liam who was bought down by the last man who quite correctly saw a straight red card. The resulting free kick was struck well but just found its way over the bar. With twenty minutes left against ten men the SCC equiliser was inevitable - some great work down the left and a ball into the box was cooly slotted in after a lung busting run from Jack Cullinane for a really well taken goal, 1-1. Vikings were absolutely out on their feet after that and were hanging on during the last ten minutes against some solid SCC pressure. The final whistle signalling a draw was greeted with a loud cheer from the Vikings which sums up how the second had been played out. A very determined, spirited team performance from the whole team but man of the match was given to Ivor Teagle for a great all round showing.
STATS
Yellow Cards
Thomas Domino Andersen
Jules Busser
Man Of the Match
(opponent)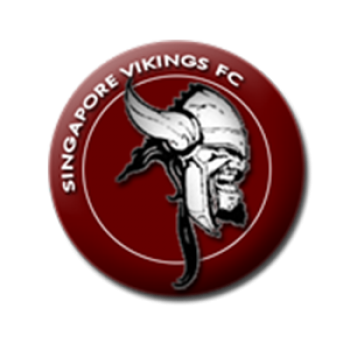 Singapore Vikings FC
Line-Up
Report
Viking Spirit
As Vikings arrived in their huge numbers at the Dempsey Field we were greeted with the site of a heavily scorched football pitch that had obviously been deprived of water in a significant period of time. Despite both teams trying to get the ball down and play the difficult conditions hampered both teams all afternoon. What did ensue was a full blooded battle between two highly committed teams who both fielded a blend of experience and youth in their quest to secure the points. Vikings seemed to settle better and after 5 minutes a lively move down our left resulted in tricky winger Stefan working a bit of magic which saw him jink past a number of back-peddling defenders and dispatch the ball beyond the keeper to give us an early lead! This provoked SCC and they responded positively with central midfielder Ivor, a young guy who displayed a performance well beyond his tender years, starting to get the home team firing. Midway through the half we lost our standout performer of previous weeks, Casper, as he went into a challenge and somehow managed to hyperextend his right leg and was unable to continue. SCC played out the remainder of the first half with a lot of possession but with never really threatening the Vikings goal. Half time chat revolved around us maintaining our calm and not letting SCC play out from the back so much. We moved Jules further forward, restricting the amount of balls finding their way to SCC midfielders. Shotton was his usual lively self as he moved from left to right flanks and his pace and power ensured the Viking defence was kept on its toes. Tjalfe and co continued to keep SCC at bay with some excellent tackling; the work rate from all players on show was impressive. Meli, who was only 50/50 to play on the morn of the game, kept the SCC defence busy but it was clear for visiting Vikings to see that the injury was holding him back somewhat. SCC continued to build the pressure, only to be expected from a team who are defending their league title, and with 20 min to go the turning point in the game arrived- a ball over the top was aimed at the advancing Shotton and he was taken out by our last man Dubsky, there was no doubt that it was a red card challenge but there was doubt as to whether the striker was in an offside position in the first instance- we shall never know! Tomas who was outstanding all afternoon was given his marching orders and we were down to 10 against a buoyed team in yellow. Further pressure was applied from the home side and their persistence was rewarded when some good work down the wing saw a cross go deep into our box and was put away well by the on-rushing full back. It is true to say that SCC fully deserved their equaliser but they will also be aware that they were lucky not to be punished in the final moments when Meli went clean through after some excellent interplay with Captain Domino, he couldn't seem to get the ball out of his feet and the chance passed. Ref Rob, again got many of the big decisions correct and did his best to keep the game going, blew the whistle and the spoils were shared. It was a super advert for the league and a great game to have been involved with - we always look forward to testing ourselves against a strong SCC outfit! Should cup results both go our way next week then we shall meet again in a few weeks' time – something we will relish. Thank you to all the supporters who showed up for this game and hopefully you were rewarded by a Viking spirited performance. Special thanks to SCC who asked after our injured players, a touch of class goes a long way!