Match Review: Hibernians FC vs Olympique Gaulois Singapore
24-Nov-2018 17:00
League // PSA Club

1

0

0

1

0

1
Referee - N/A // Assistans - N/A & N/A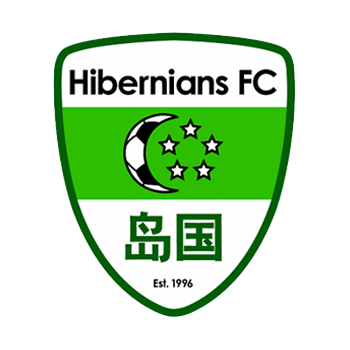 Hibernians FC
Report
Opportunity missed
For a second time this season we failed to make the most of playing against 10 men for good chunk of the game, with missed chances and a lack of fitness costing us. The performance in the first 20 minutes was excellent, and showed what we can do before the tired legs kick in. Joey's lumps over their defence were causing all kinds of trouble, and Dan should have put us ahead from one of them that put him straight through one-on-one. Joel managed to give us the lead shortly after though, after Knotty had scrambled him the ball for an open goal. Gaulois started to come back into it from there, but we had managed to keep them mainly to half chances until Knotty kicked the ground and gave Remi a run straight at our defence. A step-over and good finish later and it was level. The match really hung on the 10 minutes after half time. Kike got a yellow for going to ground too easily one too many times, and made it worse with his reaction, which earned him a red. Marko was then through on the keeper with almost too much time to think about his finish. The attempted nutmeg didn't come off, and moments later Gaulois headed themselves in front from a perfect cross. We kept going, but Gaulois added another and Vish had to save a penalty to prevent a fourth. Our man of the match was Vish, who made some great stops and had no chance on their goals. Remi for Gaulois. At least we still have a chance to end the year on a high on Friday.
STATS
Scoring
Remi Tache
Adrien Dambre
Remi Tache
Man Of the Match
(opponent)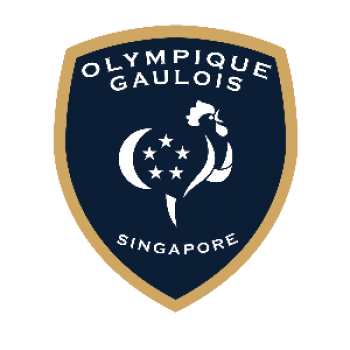 Olympique Gaulois Singapore
Line-Up
Substitutes
Report
3 points but not without a cost.
A solid team display from OG grading 3 points with only 10men on the largest pitch in the world, but we lost Kike for our final next week against TGA... A sloppy start for OG which saw Hibs getting most of the ball for the first 10min. Slowly we started to settle and find our peace but lacked accuracy in the last pass to make something happen. 20min into the game; Hibs found their midfielder in the box with a high ball. A 50/50 challenge saw the ball hitting both player. Hibs player was the faster on the ground to deflect it just in front of our Keeper and pass it forward to their Striker to score in the empty goal. A clear offside has only 1 defender was in between (and no goalkeeper) but too late to change the decision. 1-0. OG geared up ad started to create more accurate chances and ultimately from a lost ball, Remi found the back of the net to make it 1-1. Vishnu in goal for Hibs made some great save to keep Hibs at level before half time. 1-1 HT. Second half started in the worst manner for us. Another penalty claim on Kike saw him receive his 5th yellow of the season (and therefor banned him for the next game against TGA) on what seemed to bit a very obvious penalty. Kike then receive a red for contestation. 1-1 40min to go... OG took about 5 to 10 min to re organise the pack and conceded a big chance. a 1vs1 between Hibs striker and our youngster in goal that made a great save to keep us in the game. 5min later, Hugo found Remi on the right wing. His crossed nicely found Adrien who jumped higher than everyone to pushed it in. 2-1. 10min later Hugo found Remi again in a similar position, but this time he converted the chance to make it 3-1. OG kept the possession for most of the remaining time and could have scored a 4th and even a 5th but either Ouss kicked the ball to high or Hugo's penalty was well saved by their keeper. 3 very important point obtained today thanks to a hard battle and a lot of extra running to cover the ground with 10men. Hibs stood strong with a compact block causing a lot of problem. MOM OG: Some good contender today with Matt in midfield and even Basil in goal, but Remi gets it for a brace of goal and an assist. MOM Hibs: Andrew for the assist and a tireless presence in the midfield.