Match Review: Hibernians FC vs Singapore Vikings FC
10-Nov-2018 17:00
League // PSA Club

1

0

0

0

0

0
Referee - Alex // Assistans - N/A & N/A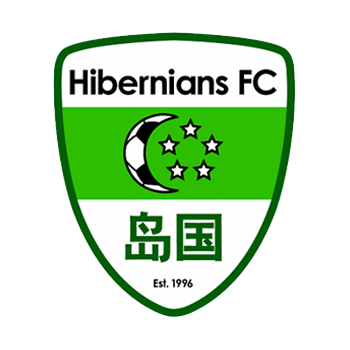 Hibernians FC
Report
.
Vikings ran out deserved winners as both teams left it all out on the PSA in the gloom. Vikings were a bit quicker and stronger than Hibs in the first half and their lone forward was causing all kinds of problems for the back line. After a couple of half chances for each team, a simple long ball wasn't dealt with and Vikings' top scorer took full advantage. A similar thing happened for the second goal and it didn't help that Heljar was carrying an injury and we had to wait for Jamie to arrive from work. Jamie made a huge difference but we were shaky at the back and changes were made at half-time, but Hibs believed they could get back into it. Joel came on in a tactical change and it got Thorin into the game and the Vikings tempo dropped a bit and more risks were taken. Vikings defended well and physically. Dan lifted a very good chance over and Joe also headed over. Vikings were very dangerous on the break and hit the bar and found Vish in good form. Lippy and Marko came on to add even more presence going forward and Jamie bundled the ball home from a corner with 15 minutes to play. Vikings held on and really should have got the third, but they were impressive and in their striker have one of the standout players Hibs have faced this season and ultimately he was the difference.
STATS
Scoring
Ales Melechovsky
Ales Melechovsky
Assists
Jules Busser
Andreas Thoft
Man Of the Match
(opponent)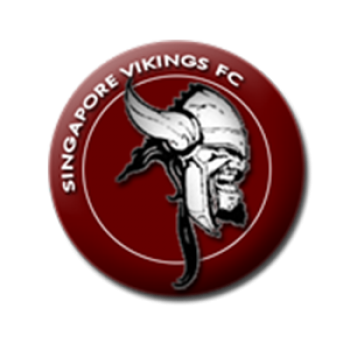 Singapore Vikings FC
Line-Up
Report
Huge Win On A Huge Pitch
Saturday saw the Vikings pick up their first league points in an age as they defeated a dogged Hibs side. As always down at the PSA club the huge grass pitch was in luscious looking condition with many of our players having not witnessed playing there before. A couple of changes to the team saw 'young gun' Jules come in to play the free role between midfield and striker. This formation worked particularly well throughout the first half as we fashioned a number of excellent chances and played with authority and intensity. Henrock (sic) and Magnus were dominant at the back, Boe and Panda played their best opening halves of the season, Casper et al bossed the midfield and Meli was his usual tenacious self. Some fine early interplay between a number of men in red found the ball arriving at the feet of Jules but unfortunately he was not able to convert, thus being denied his first Viking goal. More pressure from the boys saw numerous chances come and go and it wasn't until Meli produced a moment of magic, half an hour in, after nonchalantly lifting the ball over a defenders head before blasting the ball beyond the hapless keeper. Hibs offered little up until this point apart from the occasional long ball to their solitude striker who continually worked hard to rattle the Viking defence. Just before the break more fine work from Dutch kid Jules resulted in him squaring it for the unmarked Meli to take his seasons total into double figures, nothing more than he deserves for the effort that he puts in. The half time whistle was soon upon us and we had managed to keep a clean sheet and comfortably be in the lead – boy does that feel good. Unfortunately for Hibs they had met us on one of our better days and couple of forced substitutions had not helped their cause. Our only concern at half time was that we were not further in front after having so many chances to be out of sight. We decided to continue playing with the same formation and line up despite the fact the pitch had started to take its' toll on a couple of the boys. The second half was a much more even affair and the excellent Duffin started to get Hibs firing with his pace and industriousness, earning him our nomination for Hibs MOM. Again the tempo of the game was frantic and nobody could deny the energy and effort that was on display, this was epitomised by Casper T who played his finest game yet this season. Both teams had chances during the opening of the half and a fine one handed save denied Meli a hat trick when he fired in from distance. Jules was replaced just after the hour mark after cramp was his reward for a fine debut; the 17 year old was replaced by the slightly younger Maahin for his first taste of Cosmo football. Within seconds of his introduction he was put clean through by the 'dragon' but he had not yet found his footings and his shot bobbled agonisingly wide. More was to come from him as he rattled the bar minutes later but again was denied his first score. Hibs took the decision to overload the forward line and started to take more risks when pushing on, this resulted in them breaking a number of times and threatening to make a game of it yet. With minutes to go a near post corner found its way into our net after it was bundled in at the second or third attempt – 2-1 and Hibs were back in it. A big chance came our way as Meli was sent clear with only the keeper to beat, many of us would have placed our mortgage/house/car on him scoring, but his effort trickled wide of the keepers left post. One final chance for Hibs saw them send up everyman and his dog for a free kick that was taken from just inside the Viking half, luckily for us the ball ended up on the adjoining golf course with a number of others. The referee drew the game to a close as the skies darkened and we had deservedly secured the points. Thank you to Hibs for the game, thank you to the officials for handling the match well and a huge thank you to the Vikings who came out in numbers to support the team. There were some excellent performances from the boys and voting for MOM was reflective of this; Casper secured the merit but Tjalfe, Magnus and 'The Rock' all performed excellently as did all of the 'young guns'. More of the same is required next week when we take on the free-firing OG team.