Match Review: Hibernians FC vs Gaelic Lions FC
30-Nov-2018 20:00
League // UWC Tampines

4

0

0

0

0

0
Referee - Ruslee // Assistans - N/A & N/A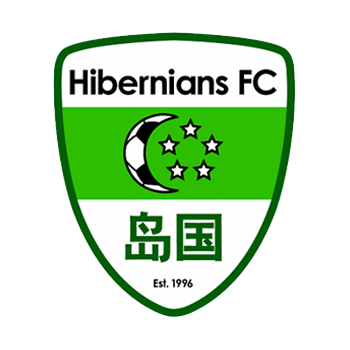 Hibernians FC
Report
Ready for a Christmas Break
Five losses on the bounce was not the way we wanted or expected to end the year, but Gaelic were a level above us Friday night - and didn't make it hard for themselves with the type of look-away-now moments that we had. The game was tight for 40 minutes. Vish had to make one really good save, but chances were limited. Raper screaming "I'm not fucking about with it in my box" after hoofing it a loose ball into touch was a particular highlight. Then Joey calmly nodded an aimless cross into his own net to give Gaelic a half time lead. Gaelic added a couple more in the second half. The first bundled in off a chest or shoulder or something from a corner, then second a penalty after Vish lost his bearings and fell over the top of a player. There were some good bits in there too though. Apart from when we were giving goals away we were pretty solid, and Jerome and Raper looked a good midfield pairing. DoF made his come back too, and was better on one leg than most of us on two. We'll be back revived and fitter in the New Year. Oh, and Uuuuu-u-ulpiaaaaano has been a wonderful addition to team that will be sadly missed. Good luck mate.
STATS
Yellow Cards
Ben Raper
Vishnu Murali
Ulpiano Flores
Nick Edwards
Scoring
Opp Own Goal
Matt McCole
Allan O'Donahue
Assists
Rich Sexton
Shane Buttimer
Petesy O'Brien
Man Of the Match
(opponent)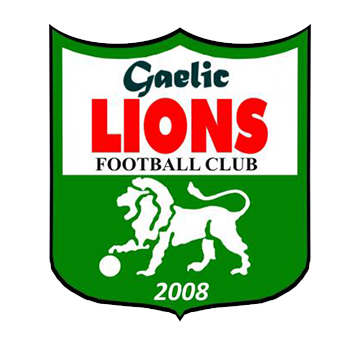 Gaelic Lions FC
Substitutes
Report
Back to winning ways.
Another strong performance at our Friday night 'home ground' at UWC Tampines. Despite a few absentees we were still able to name a strong squad and finish the first half of the season with a convincing win. We changed to a 4-3-3 formation and took the game to Hibernian from the opening whistle. With Lloydy, Ryno, Petesy, Butters and Churchy returning, the balance of the team was better, allowing us to dominate territory and grab the game by the scruff of the neck. Our opening goal was slightly fortuitous, with a Hibs defender, intercepting a probing ball by Butters, leaving their goalkeeper stranded. It was the least we deserved and going in at half-time, 1-0 to the good, was about right. We started brightly in the second half and we knew the next goal would be crucial. Thankfully it came our way, courtesy of Matt McCole, who pounced on a cross from Rich Sexton and bundled it across the line with a combination of shoulder, cheek and ear. It was the reward Matty deserved after putting in a strong performance, playing on the right hand side of a front three. Having never played in the position before, he showed his versatility as a player and is now starting to adapt to senior football. This is a an extremely important time in his development as a player and i have no doubt he will go on to bigger and better things one day. The third came after another great run from Petesy O'Brien, resulting in him being hauled down in the box for a stone-wall penalty. 'Big' Al Donoghue dispatched it brilliantly to complete a terrific team performance. Special mention to Ryan McEneany who covered every blade of grass, Rich Sexton for running midfield and Brett Bowmen, who's selfless running should never be underestimated. Good luck to Hibernian. Despite their position in the league they are a talented team who look to play attractive football and i wish them well for the second half of the season.