Match Review: Olympique Gaulois Singapore vs Singapore Vikings FC
17-Nov-2018 17:00
League // Turf City 1

2

0

0

0

0

2
Referee - N/A // Assistans - N/A & N/A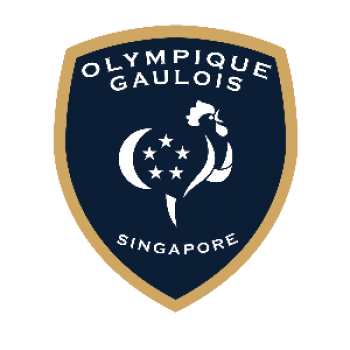 Olympique Gaulois Singapore
Substitutes
Report
OG was back on the field after a 3 weeks break against n opponent that usually works well for us. Nonetheless we knew the game will be very physical which is what we got. A very close 1 st half before OG geared up in the second the take the 3pts home. OG started brightly with Hugo finishing a solo run in a very thigh angle after only 5 min. Vikings kicked back with a beautiful free kick before taking a deserved lead from the penalty spot. This 2nd goal awake OG which started playing some real football after only 30min. Kike equalized first before Matt gave us the lead just before half time thank to a beautiful team goal and combination. 3-2 HT A lucky result as Vikings had the chance to make it otherwise. 2nd half was much brighter for us, killing the game early in the 2nd half with 3 more goals to make it 6-2. Vikings again kept pushing and ultimately came back to 6-4 before we conclude the show with a final goal. 7-4. A very entertaining game as always with OG scoring 7 but also conceding a lot. Total football... Game could have end with many more goal as OG hit the bar 3 times and Vikings had also a bag of chances to convert. Overall a very good & intense game played in a right spirit despite the 3 penalties. MOM OG goes to matt for a brace of goal and an overall good performance across the midfield. MOM Vikings has to go to their Striker for scoring 4 goals and been a pain in the ass all day for our defence.
STATS
Yellow Cards
Tjalfe Paulsen
Marius Haavark
Scoring
Mathieu Debrand
Mathieu Debrand
Jorge Garcia
Hugo Tauler
Enrique Sanchez
Enrique Sanchez
Enrique Sanchez
Ales Melechovsky
Ales Melechovsky
Ales Melechovsky
Ales Melechovsky
Assists
Juan Jose Varela Navalon
Lionel Bastos
Marc Sans
Remi Tache
Remi Tache
Unni Kazhakkumara
Man Of the Match
(opponent)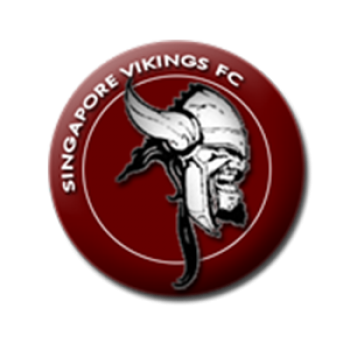 Singapore Vikings FC
Line-Up
Substitutes
Report
A bit of everything!
This game had everything, goals, penalties, disallowed goals, wonder saves and moments of madness & brilliance within seconds of each other. There is not enough hours in the day to describe the events of Saturday so I will attempt to do it in as short amount of words as possible. The first half was a relatively close affair with the lead changing hands on a number of occasions. The teams were separated by only one goal at half time as OG came in 3-2 to the good. Talk at the break was about that there were more goals in the game and it was a matter of the team that defended better would go on to win the game, unfortunately for us we were not that team. Within the opening moments of the second half we had conceded a further two goals and OG were out of sight. The fast flowing football of our opponents caused all sorts of problems with the menace, Keke, starting to really have fun. Meli did his utmost to keep us in the game and increased his seasons tally further by adding a further two goals late on, to go with his first half brace but any hopes of a late comeback show were dashed when OG hit their seventh of the day. This was certainly an entertaining game for the neutral but a painful one for the Vikings followers who had turned out in good numbers. Well done to the ref, who will need a new pencil next week after writing down the number of goals scored and well done to OG who were just too strong for us in the second period. Vikings we must eradicate the silly errors and come back stronger in the new year.