Match Review: Hotspurs FC vs Olympique Gaulois Singapore
20-Oct-2018 15:00
League // Turf City 2

0

0

0

0

0

0
Referee - Alex // Assistans - N/A & N/A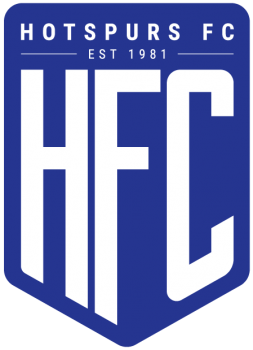 Hotspurs FC
Report
Tale of Two Halves
Another 20-minute spell cost Hotspurs the game fundamentally on Saturday against OG - conceding 4 simple first-half goals. They certainly weren't helped by several controversial offside calls, but Hotspurs just weren't at the races during that period and OG capitalised fully. The second half was much more positive from a Hotspurs perspective. JD, Guy and Sam all getting on the scoresheet at various points, with assists from Lionel (2) and Daniel. Despite Hotspurs looking as though they might be in with a chance, OG were able to add a fifth which ultimately ended the contest. 3-1 Hotspurs in the second half, but a 5-3 loss nonetheless. Several good individual performances, but a special mention for Man of the Match Patrick who did a great job in midfield. Well done to OG, and on to next week.
STATS
Scoring
Sam Hurley
Guy Turton
Joshua Donavan
Oussama Labib
Guillaume Jeannerot
Marc Sans
Enrique Sanchez
Enrique Sanchez
Assists
Lionel Kong
Lionel Kong
Daniel Krzystek
Enrique Sanchez
Juan Jose Varela Navalon
Iliass Tamime
Marc Sans
Enrique Sanchez
Man Of the Match
(opponent)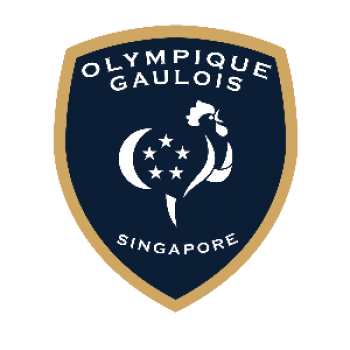 Olympique Gaulois Singapore
Line-Up
Substitutes
Report
Another clean sheet in the bag...
OGS continued their scoring run on Saturday against Hotspurs by getting the 3 points of a 2 half games. Game was very enjoyable and played in a perfect Cosmo league spirit. We dominated the first 20min by pressuring high and keeping most of the possession, leading to 2 goals, one from Marc, opening is counter for the season, and the inevitable Kike. We should have scored a few more as Hotspurs was a bit sloppy in those first 20min, but from their recovered their shaped and creating a few chances, well denied by our fresh new keeper. And when the game seems to be evening out, OGS scored 2 quick goal within 2min to hammer a 4-0 at Half time. Coach Simon's talk was all about not letting them believe and finish the job quickly in second half as we knew Hotspurs was not the kind of team to go down without a fight. Well, 2min in the second half and their were already back to 4-1, then 10min later, 4-2... Fortunately for us Ouss converted his chance to make it 5-2. OGS and another good 10min from there creating numerous opportunities, but the pitch seemed to be slippery or maybe it was moles that denied Hugo from scoring. Either way, as it is always the case in football; we had a massive opportunity, and then on the counter attack conceded the 3rd one. 5-3. With 5min to go, Hotspurs tried to push but nothing more happened. A great first half from OGS full of good play but a very sloppy second half. The bench after the game was a bit down after loosing 3-1 the second half, but at the end of the day, it is still 3 points in the bag. A good display from Hotspurs too, and a very fair game overall. MOM for Basile, our 16yo keeper who came to the rescue at the last minute. A very promising display from him.