Match Review: 1TM Latini FC vs Singapore Vikings FC
22-Sep-2018 17:00
League // Turf City 1

2

0

0

0

1

3
Referee - N/A // Assistans - N/A & N/A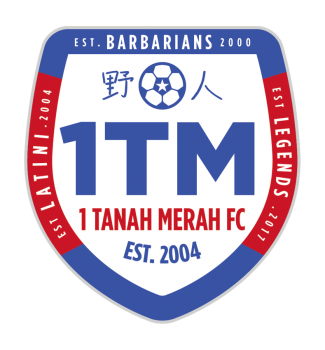 1TM Latini FC
Report
1TM Latini chalked up another 3 points on Sat following our return to Cosmo action after the F1 weekend break. It was a very peculiar afternoon over turf city. No tactical changes, no new set piece routines announced this week. Instead Tally decided to test the squad's limited brain cells and mix things up by announcing the team line-up in reverse. Madness to some, but it had the desired effect and the lads managed to keep their focus and explode out of the blocks. After some early high pressing we took the lead after Pet Shop found Duplo out on the left with an exquisite pass. Duplo in turn ducked inside and clinically dispatched into the far right corner. It was a fine finish and a great way to open his account for the season. We doubled the lead not long after in remarkable circumstances. After a great team move starting from Woody on the edge of his own box, the full back continued his wildebeest Serengeti migrationesque run and somehow found himself 1 on 1 with the Vikings keeper. He rounded him smartly to slot home with his right hoof to make it 2-0. We had further chances to extend the lead before HT with LTG, Lego and Ethan all coming close. HT 2-0. Vikings came out much stronger in the 2nd half and we stopped playing football during the opening exchanges. The game turned into a bit of a battle but the defence was resolute and organized, thus keeping chances for Vikings to a minimum. The strength in depth of the squad was always going to play a part and 2 subs combined very well to make it 3-0. Zaki played a lovely through ball to Jacob, who showed his pace, power and composure in driving towards goal and lashing in a 3rd. Sadly we missed out on our 1st clean sheet of the season after Vikings converted a late penalty. We saw the game out after Vikings were reduced to 10-men. Cheers for Vikings for the game and best of luck for the season. Thanks to Phil, Rory, Shdog and all the Vets who supported. Record attendance at TC. MOM 1TM-Latini – Woody. MOM Vikings – Captain, center mid, Tomas Dubsky DOTD – Tally, the backwards man. KIT & PUMP – Max. BALLS – Lozza.
STATS
Yellow Cards
Casper Toennesen
Thomas Elbo Andersen
Tjalfe Paulsen
Scoring
Jacob Saurin
Lewis Wood
Luke Townsend
Assists
Mark Raven
Mark Raven
Abdul Zaki
Man Of the Match
(opponent)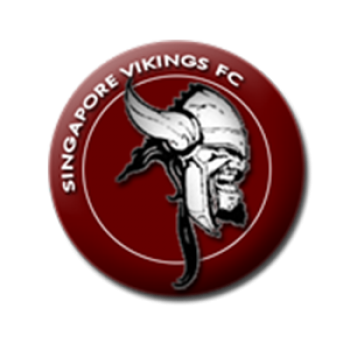 Singapore Vikings FC
Line-Up
Substitutes
Report
Not to be!
With a number of players once again not available Vikings made seven changes to the starting line-up that had secured victory the previous Friday. The game commenced at a frantic pace and balls were flying from left to right as both teams wrestled to take control of the game. 1TM struck first when a searching ball down the left side saw our defence outpaced and expertly finished by the Latini player. Moments after taking the lead our opponents once again tried to repeat the move and very nearly had more success. 1TM continued to press and tried to get the ball down the flanks at every opportunity, the pressure paid off and Latini found themselves two goals to the good within twenty minutes. We were forced in to making a change and it was at this point we reverted back to playing a holding midfielder. Slowly we started to claw our way back into the game and on the half hour mark we were unlucky not to reduce the deficit when debutant, Gareth, drifted in off the wing and played some great interchanging football which saw him go free on goal – unfortunately the final finish did not match the excellent build up play. 1TM also had chances of their own and the lively front three could have extended their lead. Half time arrived with us trailing by two. During the early period of the second half Vikings started to get a foothold in the game and things were pretty even as 1TM started to tire, it just seemed that some of our passing was slightly off and that we were becoming frustrated at our inability to keep possession for extended periods. With about twenty five minutes left another cross field ball fell at the feet of the young Latini substitute and he powerfully dispatched the ball beyond Riber to make it 3-0. Viking heads were down but quickly started to rise when we were handed a lifeline after being awarded a penalty for a challenge on our captain Tomas. Meli does what he does best and scored with ease from the spot, what happened next I do not really know as I didn't see! What I do know is that Meli was awarded a second yellow card and was sent off, any hope of retrieving something from the game instantly disappeared. The final fifteen minutes were played out and the game drew to a close with 1TM deserving their 3-1 victory. So back to the drawing board for us, we will make the necessary preparation for our visit to Dempsey Field to face the champions SCC. We hope that over the coming weeks that we will be able to field a settled team and not be forced into so many changes week on week. Raven