Match Review: Olympique Gaulois Singapore vs German-Swiss All Stars
22-Sep-2018 15:00
League // Turf City 1

2

0

0

0

0

3
Referee - Dave // Assistans - N/A & N/A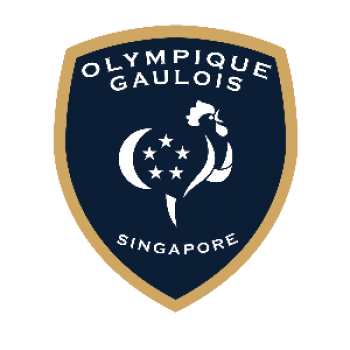 Olympique Gaulois Singapore
Report
Finally...
After 3 years without winning against GAS, we knew that this game will not be an easy one, but we managed to have almost a full squad and arrived on the pitch confident. A poor start of the game for us with a penalty conceded in the first 5min, well converted by Hamza. But never mind, Kike equalized a few minutes later by taking advantage of the goalkeeper been out of his box. A fast ball recovered by Bertrand a quick pass to Kike who release a beautiful lob from the middle of the park. 1-1. But again, 10min later GAS took the lead again. A nice ball through 2 defenders to release their pair of stricter that let no chance to Chris in goal for an easy tap in by Hamza again. But well, OG was in form, and 5min later, Remi was deployed on the left wing and find Matt alone on the penalty spot who finished the move efficiently. 2-2 HT Second half was the crazy one, with another Kike show. We took the lead very early thanks to a beautiful pass over the German s block for Kike to volley it in. 3-2. Soon after Eric manage to convert another cross from Remi to make it 4-2. Kike got his third of the day thanks to a good team pressure, allowing him to recover the ball high in the German's half to make it 5-2. Then Kike again, made it 6-2 finishing a nice OG move on the left wing involving a few players. GAS never gave up and managed to came back to 6-3 from a free kick. Eric then made it 7-4 on a corner kick. And again GAS got one back in the dying minutes to make to 7-4. (hamza 4-4 Kike). A very good display from OG, who probably won the game in the first half by equalizing twice very quickly after Germans took the lead. We then managed to stay in control of the second half. Germans were clearly missing a few players due to Philippe wedding and will surely have better days.
STATS
Yellow Cards
Lionel Bastos
Oussama Labib
Heinz Braegger
Nice De Mello
Bastian Keller
Scoring
Enrique Sanchez
Mathieu Debrand
Enrique Sanchez
Eric Clermont
Enrique Sanchez
Enrique Sanchez
Eric Clermont
Hamza Ben Naceur Gharfane
Hamza Ben Naceur Gharfane
Hamza Ben Naceur Gharfane
Hamza Ben Naceur Gharfane
Assists
Bertrand Mametz
Eric Clermont
Juan Jose Varela Navalon
Oussama Labib
Remi Tache
Remi Tache
Remi Tache
Man Of the Match
Hamza Ben Naceur Gharfane
Man Of the Match
(opponent)
Hamza Ben Naceur Gharfane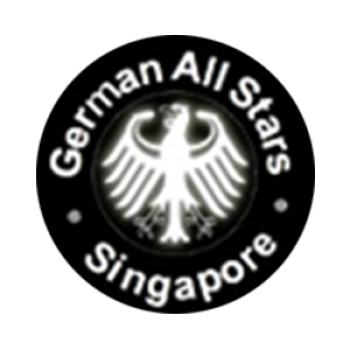 German-Swiss All Stars
Substitutes
Report
The Hamza Show was not enough
With some key players missing GSAS managed to gather a decent squad to face in-form OG. The game started with OG controlling the midfield and GSAS playing on a counter. One of them resulted with Benny being pulled, with Hamza converting the penalty. OG responded with beautiful chip from half way line by Kike to make it 1-1. GSAS went one ahead with Hamza tapping in from Benny's cross. The lead didnt last long again with Remi tearing down the left side to square it for one of the french players to finish. At that point game was pretty even with some chances for both sides. Second half started with OG pushing the pace of the game. Still we had some chances to go ahead. Kike then took over the show scoring with literally every shot from outside the box. Other OG players joined the show to make it more embarrassing for us. By then GSAS heads were down from seeing how easy it was. Hamza did well to score two more goals, incredible fit on any other day. In the end of the day OG showed more desire to win, great team interplay, individual ability and gave GSAS a painful defeat. It was atypical display for us, considering how well we started the season. Nevertheless we move on. We will definitely bring the right attitude for the next game and we will start winning again. We thank OG for a great game of football, wishing you luck for the rest of the season, and look forward to the rematch later.