Match Review: SCC Firsts vs German-Swiss All Stars
15-Sep-2018 17:00
League // Dempsey Field

3

0

0

0

0

2
Referee - Syed Ibrahim // Assistans - N/A & N/A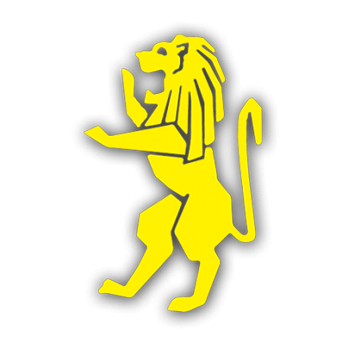 SCC Firsts
Report
Yasin stars as SCC dig deep for important win
With 15 of 20 first team squad players unavailable for selection, SCC Firsts called upon some academy players; second team players; former players and a worshipper from a local mosque to form a squad of 12 for this encounter with the Swiss-German Axis. Despite a battling 4-2 victory this game won't be remembered for the exploits of this hastily assembled band of brothers. Instead, this game will go down in history as the day that Mo Yasin provided the biggest Tit of the Day performance by anyone in an SCC shirt. Ever. Mo started the day seemingly intent on securing Tit of the Day. Having failed to write the match report for last week's game he denied all responsibility and complained angrily with reference to the fine which was levied as a result. Mo then proceeded to giggle like a child throughout the pre-match team talk. During the warm-up, Mo took it up a notch by completely messing up every single drill. Not content on disrupting the team's pre-match preparations with his inaccurate and overweight passes, Mo remonstrated loudly and angrily with several of his teammates laying blame on them for his own inability to pass a ball 3 yards. The manager watched intently. "Shall I pull Mo out of the warm-up" he pondered as another mitre ricocheted sideways off Mo's shin. The manager consoled himself that Mo was on the bench and his damage would be confined to the warm-up as there was no way he would be getting on the pitch today. Then, disaster struck. One of our starting eleven was forced to pull out of the game during the warm-up. Mo was thrust into the team to start at right back. After 20 minutes he attempted a nutmeg of a German who had his legs closed more tightly than a nun on her period. "Nuts!" yelled Mo as the ball canoned off both of the German's legs and thankfully rolled out for a throw. During the second half, with the score at 2-2, Mo appealed for offside. He stopped to a standstill inside his own box with German players all around him. He threw his hands out to his sides in protest at the lack of a decision. The ball struck his extended arm. Thankfully no penalty was awarded and play continued. Unperturbed by the looming threat of a German goal, Mo persisted with his one man silent protest. He stood motionless in the box with his arms outstretched either side of him like a skinny abusive version of Rio's Christ the Redeemer as the German's queued up around him to shoot. And, that was how Mo Yasin secured the biggest Tit of the Day performance of anyone ever to play for SCC. Later that night Mo was reportedly seen trying to start a fight with a stranger in the Podium Lounge. He was apparently still complaining at being awarded Tit of the Day. Amid the aforementioned Mo-foolery a game of football took place. Despite scoring an early goal SCC trailed 2-1 at the break. 3 second half goals secured the win in a very competitive game with plenty of chances for both teams. Man of the Match goes to Dom O'Shea for a complete striker's performance and for scoring not one but two absolutely outstanding goals from long range. Both were as good as any goal you'll see at our level. And, special credit to Ronnie Smollet for a series of top class saves including a worldie from close range in the second half at a time when the game was finely balanced. Thanks to the academy lads, second team players, former players - and the worshipper from the local mosque! - for securing a very important win. Plaudits to the referee for accuracy in decision making, keeping the game flowing and maintaining a very good atmosphere on the pitch. Finally, thanks Swiss Germans for a very competitive game. We wish you all the very best for the season.
STATS
Yellow Cards
Dominic O'Shea
James Kilbee
Aidan Gamble
Bastian Keller
Hamza Ben Naceur Gharfane
Scoring
Liam Shotton
Dominic O'Shea
Dominic O'Shea
Andrew Hutcheon
Quirin Regensburger
Benny Sattelmaier
Assists
Benny Sattelmaier
Victor Walz
Man Of the Match
(opponent)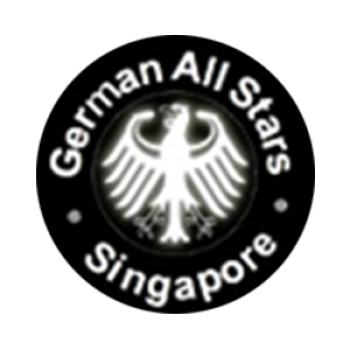 German-Swiss All Stars
Line-Up
Substitutes
Report
Unsuccessful F1 weekend for SGAS
Strong squad, good confidence and a great start to the season in our heads were the perfect conditions to put up a good fight against SCC. But the first minutes of the game were anything but flawless. A very clean strike from outside the box gifted SCC the lead in the early phase of the game. Just 2 minutes later we gained momentum and switched our attitude. Heads were held high and posession was on our side. We created the more dangerous chances and played with great confidence. This led to two goals for GSAS in quick succession. An equaliser from Quirin followed up by a nice header by Benny gave us the 2-1 lead at half time. Solid and tight defending together with good work up front and a hard working mentality made us think we had the better of SCC in much of the first half. The second half was the complete opposite of the first and as the game continued after the break SCC gained momentum and started taking over. They started dominating and scored from a very controversial freekick. They did deserve the goal, but sadly it came in the wrong fashion. After the goal our heads sunk lower than our fitness level, which led to two goals by Hutcheon and Shotton. Based on the second half, a deserved win for SCC but alot of positives to take from this match for GSAS. Thanks for the game and good luck for the rest of the season !