Match Review: Casuals FC vs Olympique Gaulois Singapore
24-Aug-2018 20:15
League // UWC Dover

3

0

0

0

0

1
Referee - Robert Hunt // Assistans - N/A & N/A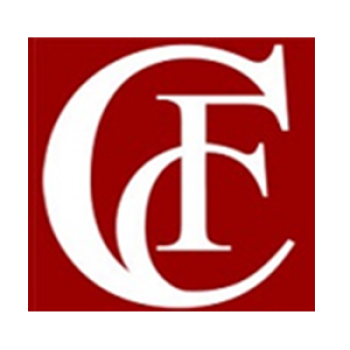 Casuals FC
Report
World Cup hangover…
A sort of rivalry, a quiet one, simmering but not exploding, it simmers like the muscle mass underneath the layers of fat…it's there but you can't always see it…but its definitely there. We had 4/5 players out for this game plus Will who picked up man flu at 4pm of which his colleagues called total BS on but hey ho. Red team assembled, Sherwin was late because he was trying to find pieces of astro turf for his kids xmas presents, Angus turned up angry…his been very angry since university and Abs strolled in to the tune of 'if you're getting down baby'. Our exotic formation was selected, the team decided and Steady had squeezed in to his corset – we were ready! Game started ok, French had a lot of the ball but our shape was good and they really didn't have many chances at all. Le Dyne aka new Harry, was screaming at everyone…from the half way line….as his man walked past him….to defend better. As the first half wore on we could see that the French were losing a little momentum and fading – we moved in to 2nd gear and put away 2 goals of which I have no idea who scored or assisted but suspect it was either Joe or Nick. 2-0 HT. HT banter was focussed on interpretation and dissecting every 4th word that came after 'uh erm uh' but the consensus was that they were tiring. We made a couple of subs, steady squeezed on with his hand made ninja boots and slick aussie/Chinese hair. Second half was a bit of blur mainly because my pain killer really only get to 60mins or so but we were well in control and the chances were coming. There was a very unfortunate collision with the towering French player, who had just been moved in to the battle ground of midfield from CB, a clash of heads with him coming off worse. We hope he makes a quick recovery. Four more goals followed with Joe and Nick getting 3 each and assists came from young Josh, Angry Angus and others whom I forget. At the back Frasher had a good battle with Remi who to his credit kept competing to the very end with little fuss in what was a physical game, although can ppl stop calling him fat…he has a guava pass for god sake! Joe and Nick were clinical up top and you'd expect them to get MOM however Kazabian was a different class, defending and attacking all game and at one point even spoke J . The game was won in the first half with our work rate and energy, French will have better days for sure and we expect them to be near the top of the league come end of season. MOM Casuals: KazyPoos MOM French: Remi Ps not a single mention about Andy's new 98' predator boots even though he looked like badass and strode around like a peacock. The bend and whip on the ball at times was like watching a tornado roar through the pitch. MOM was probably deserved on the boots alone alas impartiality wins this week but everyone can't wait to see the boots next week and possible mention of Beckham before and during the games.
STATS
Yellow Cards
Mark Stead
Frazer Young
Andy Gillespie
Scoring
Joe Cadden
Joe Cadden
Joe Cadden
Nick Verrill
Nick Verrill
Nick Verrill
Assists
Joshua Jesuratnam
Joshua Jesuratnam
Joshua Jesuratnam
Angus Buttar
Man Of the Match
(opponent)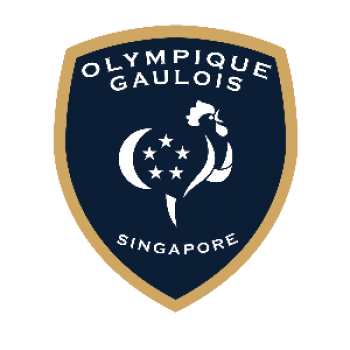 Olympique Gaulois Singapore
Substitutes
Report
Difficult day at the office...
First game of the season and we knew that it would be a difficult game. Difficult game because most of us still had some cold cuts hibernating somewhere mostly in the front central part of our bodies, and difficult because casuals always manages to have strong team show-up. The game started on a fast pace with both team showing their intention to not leave the field on a scoreless sheet. Fist 20 mins was relatively balanced game with OGS having a handful of chances and the better chances, but our rusty legs avoided us from being efficient in front of goal. Casuals showed some good fighting spirit and kept their midfield tight and they were rewarded after 20 mins with a well taken shot from out of the box form a counter attack that ended up in the back of the net. We kept our hopes high as it was still early in the game and continued to push hard but our lack of clinical finish, combined with a good casuals GK, made the task difficult for us to level back the score. Taking a bit more risks up the field, we paid the price after another counter attack that started from the right wing and a perfectly squared balled to casuals striker had him to just push the ball in the empty net. 2-0 at half time...The score at half time was a bit harsh for OG, but then Casuals kept it tight and took their chances. 2 chances and 2 goals. Harsh on us but deserved with only us to blame. Second half started with a bit of reshuffling with Adrien back in to the middle, and the 3 subs coming in to inject some fresh legs and help counter those young casuals legs (i suspect a few underage guys in they team and the refs should check their IDs! OK OK they are perfectly legal ...). Unfortunately our reshuffling didn't manage to show any outcome after Adrien had to leave the pitch early in the second half after a broken nose. Unintentional from the casual's player but still reckless late header challenge that we fill could have been punished by the ref. Nevertheless I dont think that it would have changed the outcome of the game. Second half was difficult and OG got a bit disorganised with a key player out and wanting to catch-up on the scoresheet quickly to come back in the game. we continued playing direct attacking football (and maybe too direct...) trying to finally get a goal back, but then we forgot to defend and exposed ourselves to a few counter attacks combined with some unforced errors due to lack of fitness, and paid the price with 4 more goals for the casuals. Late consolation goal by Remi at the end of the game, after a nice Chipped though ball from Kike. 6-1 tennis-like score and 1 set to 0 for casuals...We will have to show some better football if we want to give casuals a more difficult game for the 2nd set on the return game. Congratulation to Casuals that took the lead at half time by making the difference at key moments of the first half and manage to control the game until the final whistle (and leaving us behind in the smoke...) OG's first game of the season and we got a taste of what is waiting for us if we dont work a bit harder. So back to work ladies!