Match Review: Hotspurs FC vs Singapore Vikings FC
02-Sep-2016 21:00
League // Turf City 1

2

0

0

0

0

0
Referee - Alex // Assistans - Gaswan & N/A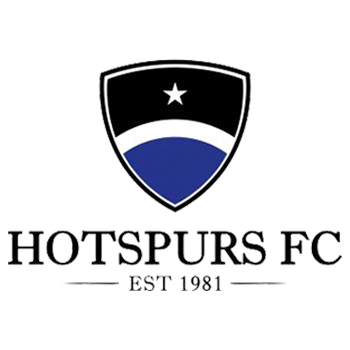 Hotspurs FC
Report
Hotspurs lacking cutting edge
For the second week running, Hotspurs can feel somewhat aggrieved to have come away from a hard fought game with nothing to show for their efforts. Tom Greene's men picked up where they left off against Casuals, looking well balanced in a solid 4-2-3-1 formation, with former Singapore international John Wilkinson looking to pull the strings in midfield. The tricky Fu Cheng Wei was going through his repertoire of tricks and flicks on the left flank, and his incisive runs were causing the visitors serious problems, while left-back James Keane was constantly demanding the ball and charging forward. However, the Vikings look a stronger outfit than last season, and in truth both teams cancelled each other out in a highly competitive opening 45 minutes. The game turned on the hour mark when the otherwise excellent Tom Hine was caught in possession on the half way line; Vikings broke at pace, and eventually won a penalty when Ali Roseburgh brought down the onrushing striker. Despite diving the right way, the ball squirmed under Martyn U'ren. U'ren then went on to make one of the best saves you're likely to see at this level from a powerful volley, which he somehow tipped onto the crossbar. U'ren's heroics gave Hotspurs the momentum to fight back, and an inch perfect through ball from Matt Young sent Adam McCarthy clean through on goal. However, the linesman inexplicably raised his flag. It was to prove a pivotal moment as the boys in blue were unable to create any real clear cut openings from there on in, despite the best efforts of Fu, whose whipped cross from the left almost found McCarthy at the far post, and substitute Max Gray, who impressed once again with his ability to run at defenders. Vikings doubled their lead late on – a soft tap-in after some poor defending. McCarthy's pulled calf muscle then saw Hotspurs reduced to 10 men, and with his departure any lingering hopes of grabbing at least a point were extinguished. In fact, Vikings can consider themselves unlucky not to have extended their lead further in the closing stages when they were twice denied by the woodwork.
STATS
Scoring
Thomas Sorensen
Thomas Sorensen
Man Of the Match
(opponent)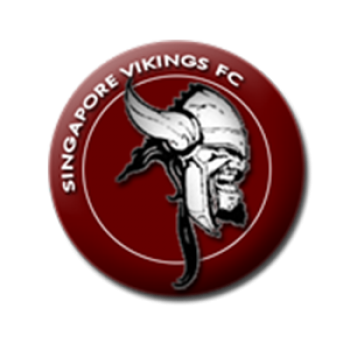 Singapore Vikings FC
Report
Friday Night Lights - Spurs vs. Vikings
Friday evening and no beers (yet) hopefully the action on the pitch can balance off.. Vikings starting in well known 4-4-2 and attacking from left to right in the first half. First shot on goal from Hotspurs despite good start from Vikings - by no real challenge and still 0-0 after 5min. 10min played and now Jonas showed up with a bit of beer - well played, and to celebrate Hotspurs get have a chance after a good cross from right hand side bit off target. First shot on target by Domino, save by the keeper and corner to Vikings which is short and Elbo gets a decent chance but heads just outside the post. Excellent pressure from Vikings and Domino hits the post from distance after a deflection saving Hotspurs in the situation. 15min played and Vikings are in a good period - and Hotspurs have a hard time getting possession of the ball leading to some frustrations but no challenges just yet. Injury from Hotspurs - look like a pulled Hamstring but according to Schøne gør det ondt i numsen (normal line from the tower). Some issues for the note taker - the coaches insist on standing blocking the line of sight, apologies in advance for lack of proper notes. Excellent combination from the right hand side and Peter Boe finds Panda but just outside the post, no chance for the keeper in case on target, but unfortunately sails wide of the post. A short while the bench was in panic and nearly called 911 but turned out it was just Panda screaming after a minor challenge on him. Big chance for Tommie - set pieces from Domino and free header but above target. Good play from Hotspurs - but a poor shot ending up with a Vikings goal kick. Massive chance for US but even stretching 10cm longer than he should be able to he cannot reach the cross from left hand side. And Vikings continue, this time Tommie just outside the box but the shot cleans the dirt off the bar. Half time after a first half with Vikings being the better team but Hotspurs showing good skills on mainly set pieces. Hotspurs starting with the ball in second half - and seems like they had a good energy drink, first shot from Hotspurs just clears the post with the Vikings keeper left with no chances. Penalty for Vikings - excellent run by Tommie and he scores himself. Biggest question of the night is how it could only be a yellow card to Hotspurs when last man is committing a foul and take away an obvious chance to score for Tommie. Even the spectators forgot everything about beers for up to 30sec discussing that decision by the referee. Hard fight right now and now real trend in the play - both Vikings and Hotspurs are getting half chances without the needed accuracy in first touches and shots on goal. Substitution for Vikings - Panda out and replaced by Jesper. Free kick Vikings after a nasty challenge - tries a surprising kick but wide of target, good chance to make it 2-0. US with a diving kick but hits the post but Tommie makes it 2-0 in the following cross. Peter Boe leaves the pitch and is replaced by Lasse. Lukas is being replaced by Christian after 23min of second half Jesper tries from his right wing position but just outside target - but Vikings are dominating now and Hotspurs starts to be frustrated. Off side on US (at least according to the lines man) leads to cancellation of a Viking goal. Tommie manages to miss target all alone with the keeper - still 2-0 Vikings. US replaced by Skriver who gets 15min on the pitch Hotspurs down to 10 men after an injury. Laurenborg with an excellent shot but the ball plays pinball between the bar and the ground but doesn't make it to the back of the net. Next attack Jesper hits the post with an excellent shot. Vikings fighting to make it 3-0. Pure shooting tent now and the stereo play Born in the USA by the Boss.. Thanks to the refs and Spurs for a fair played game.