Match Review: SCC Firsts vs Gaelic Lions FC
21-Apr-2018 16:45
Cup Semi // Dempsey Field

2

0

0

0

0

4
Referee - Johannes Stalenburg // Assistans - N/A & N/A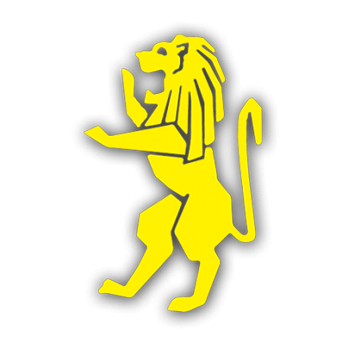 SCC Firsts
Report
The best things come in Smollett packages
Saturday 21 May produced a thrilling encounter between SCC and Gaelic Lions which would take 2 halves of extra time and a penalty shootout to determine a victor. In the first half, SCC had most of the possession and got behind a deep lying Gaelic Lions' defence several times without capitalising on the chances that were created. After 15 minutes, a rare lapse in the SCC defence gifted the Lions' striker a free run on goal which he neatly converted. The Lions had a good spell as the game opened up and on 35 minutes scored a second to take a 0-2 lead into half-time. SCC came to life in the second half as every one of our players upped their level of intensity and took responsibility for getting the win. The resultant pressure led to a brace of well taken goals by SCC Man of the Match Matt Hulen and - with game locked at 2-2 - forced extra time. SCC substitutes Tim Walter, Jamie Roberts and Kike Perconig all deserve credit for coming off the bench and creating impact in a very enjoyable 45 minutes of football. The frantic pace of the game dropped in extra time with Lions perhaps having the better chances to win. Both defences held firm as the scoreline remained unchanged. Penalties. The difference in the penalty shootout was SCC keeper Ronnie Smollet who produced a wonder save that ultimately proved decisive as SCC prevailed 4-2. SCC can be rightly proud of the win. To come back from a 2 goal deficit against a fit, physical and motivated team that likes to defend deep is credit to our spirit, fitness and winning mentality. We'd like to thank Gaelic Lions for a competitive semi final contested physically but fairly. We wish you all the very best for the remainder of the season and look forward to future contests with you which we expect will be every bit as competitive as this one.
STATS
Yellow Cards
Anders Jensen
Ryan McEneaney
Brian O'Reilly
Rich Sexton
Assists
Liam Shotton
Andrew Hutcheon
Man Of the Match
(opponent)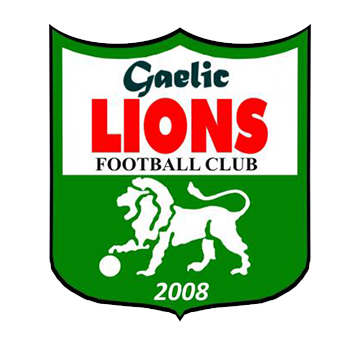 Gaelic Lions FC
Report
Who's got all the socks?
Saturday afternoon, 22 men, one referee, one assistant referee and one scarecrow, 60 bottles of beer, one bottle opener, one very tidy little Singaporean bird sitting there for no apparent reason, 12 Lions vets and several current Lions watching, pished as farts, white suits, the oldest cup competition in the world and a shortage of white football socks, fuck me it can only be the Cosmo Cup semis against SCC. Magic! Blistering game in fairness. A rather jaded looking SCC took to the pitch, peppered with oul lads like Hutchy and Mike and it was with much predictability that the Lions went one up, the worlds least-groomed man Conor King strolling through the defense before nutmegging Ronnie with a back-heeled half-volley from the edge of the box to make it 1-0. We didn't even celebrate. Hulen starting kicking everything that moved shouting at people that they were 'not being awesome' and he got a yellow card from the referee for being mean. Meanwhile the Lions played with integrity and a spirit of fair-play at ALL times. The Lions scored again in the middle of one my yawns and it was 2-0 now and it was Rhino scoring despite dragging Hulen the length of the pitch who appeared to be trying to bite one of his boots off! Half time came and went and my instructions to the lads were clear; capitulate, immediately let them back in it and then we will boss extra time where Brett will score a last minute header to send us through to the final to meet Rangers. The gameplan was executed perfectly! Apart from the last minute header thing, which just shaved the post instead of going in. I fucking told Brett, but did he listen? Did he fuck. Pens it is and as Anto says a worldie save by Ronnie sends SCC through to take their place in the final, congrats men, some battle to be sure, to be sure. MOM for the Lions is Butters who was an absolute serial-killer at centre half and Hulen gets it for SCC! Best of luck to both SCC and Rangers in the final!