Match Review: Singapore Vikings FC vs Gaelic Lions FC
03-Mar-2018 17:00
Cup Quarter // Turf City 1

1

0

0

0

0

3
Referee - Alex // Assistans - N/A & N/A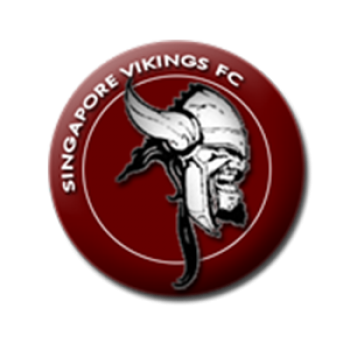 Singapore Vikings FC
Report
Vikings out of the cup
Perfect conditions for this weeks cup clash against Gaelic against whom we always have some good games. Vikings were again in lack of the Young guns who decided that full moon parties, Bali adventures were more important than a cup game quarter final, and many would probably agree that they should make the best of their 4 month stay in Singapore. Anyhow starting 11 was fairly strong and big thanks to Michael who stepped up as goal keeper late Friday evening when Eu Jin had something urgent coming up. Michael did what he could and def was not to blame for the outcome. Overall Gaelic were probably a bit superior physically, but Vikings fought hard and created quite a few chances and the woodwork didn't help us out on the day. 1st half ended 0-0 with Gaelic being most in possession while Vikings were the closest to take the lead. Gaelic took the lead some 5 min into 2nd half on a counter attack where we failed to clear the ball in defence. Shit happens and we bounced back rapidly with a neat finish/fight from Dragon who took on two Gaelic defenders after a nice corner from Jesper. Vikings felt a bit on top at this stage of the game but as seen many times before we couldn't mark our guy after a corner or freekick and as such Gaelic took the lead yet again. Quite fast Vikings equalized after a free kick from Hotski that saw Elbo disturbing the goalkeeper enough to not catch the ball – Elbo took the goal himself as he hardly ever scores and also writes the report. There was a touch. Anyhow, the game went into 2x10 min xtra time and a combination of Gaelic better physical condition and pure unluck Vikings lost Xtra time 3-0. After going behind 3-2 (on what looked liked an off side) Vikings could have deserved a penalty but linesmen was not on Vikings side this afternoon. In the end Vikings pushed forward everything and this gave a lot of room to Gaelics strong vingers who now did what they wanted and scored two late goals. We thank Gaelic for yet another great game and thanks to ref team as well. Good luck to Lions for the Cup and Title. MOM Vikings went to Hotski who did decent in midfield but could use some leg extentions.
STATS
Yellow Cards
Darren Murray
Brian O'Reilly
Shane Buttimer
Scoring
Thomas Elbo Andersen
Michael Dragsbaek
Petesy O'Brien
Petesy O'Brien
Brian O'Reilly
Ryan McEneaney
Alan Donoghue
Man Of the Match
(opponent)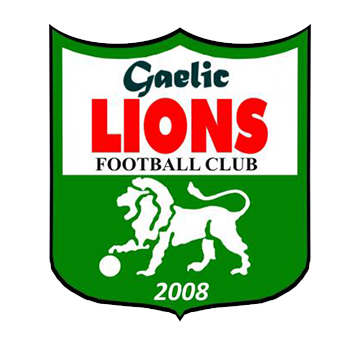 Gaelic Lions FC
Substitutes
Report
Lovin' this 110 minute game thing
2pm on a Saturday afternoon in swinging Singapore. The magic of the cup. The rain gently falling from the cloudy dark grey sky, the aroma of pickled herring and salty licorice filling the air, a sea of empty beer cans all over the ground and not a brown envelope full of Fiskefrikadeller in sight. The oldest cup competition in world football was back with a bang! Fun fact! Did you know that people from Denmark have a special word – 'hygge' for that cozy feeling of togetherness. It means relaxing in great company! The Lions arrived at Turf, resplendent in their white suits and stripey ties, walked around checking the pitch like a bunch of absolute arseholes, taking selfies and drinking bottles of Evian, in stark contrast with the Vikings who were stuffing their faces with what looked like slices of cold meat, sliced sausage and hard boiled eggs! We had to reshuffle the pack a little with Churchie at a monk's fasting retreat in Burma and Anders in full mid-life crisis mode in Sydney exporing his hidden side so we welcomed the Cat back in to the fray, for the first time this season, shoved Lloydlyolylyll into center half and we were good to go! The Lions took the lead when one of our players scored a goal! Vikings then could not believe their luck when Julemanden himself arrived and gave them a present of a goal! He is the best! Thankfully another one of our players scored another goal and we all celebrated until the irritating Vikings got an equalizer! I thought it was going to be another one of those days against the Vikings but when the ref blew for full time we were able to play another 20 minutes after that because everybody felt sorry for us! Thanks guys! Petesy O'Brien scored another goal and so did Fearsome Al and Brian O'Reilly O'Reilly who was bold last week. The best part of the day was when Rhino scored and Daz was giving out stink to him for not passing to him even though Rhino scored about thirty seconds previously. Rhino was confused by Daz and we all laughed! MOM for the Lions was Pistol Petesy O'Brien who is a beast and big Thomas gets the nod for Vikings for being a pain in the arse all day, their no. 8 would have got it but tailed off second half due to the amount of herring he ate at half-time. Nothing but love and best of luck to the Vikings for the rest of the season. As tough as they come.