Match Review: Hibernians FC vs TGA Rangers FC
20-Aug-2016 17:00
League // PSA Club

0

0

0

0

0

1
Referee - Iswadi // Assistans - N/A & N/A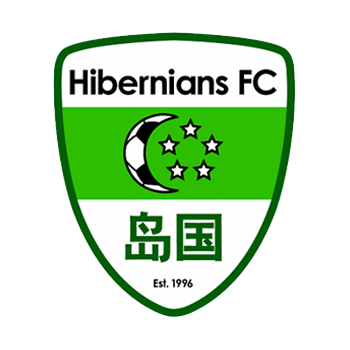 Hibernians FC
Report
Where did everyone go!!
After a great Hibs pre-season hopes were high to kick off against TGA Rangers with the new improved team, however quite a few were overseas or not available which made for a select team of 15 after one drop out on the day and Whizz stepping in after his Utd game (much appreciated) Saying that we still felt we could get something from this game with some of the new lads coming in As expected the first 10 minutes was frantic with both teams trying to impose themselves in the game, Hibs created the better of the chances early on. But it was TGA Ranger who'd score first, a lapse in concentration and Tony loosing out in our last third. TGA moved the ball quickly to Sharples who had space to finish. New boys Kris and Rupert tighten it up in the middle but where then exposed down the wing as JL weaved his way through to the byline and squeezed one in when it should have been cleared moments before. The third was another gift as the ball bobbled under Rupert's foot to an on running Sharples, Alex did well to save but could not hold on to it as Salvo was on hand to finish at the back post. It got worse as Hibs top scorer Martin had to come off after a toe crunching tackle, which meant Talbot coming on up top Little else for the remaining half, the first half fairly even apart from the few mistakes. Second half was more in TGA Rangers favor having more possession, however Hibs defended well and did not concede. The new pairing gelled well together and Rupert gave Sharples a torrid time was enough to stop him or put him off scoring further in the game. Subs Marko,Whizz and Tom coming on for Billie, Joey (after a nasty knee clash) and Lippy added a bit more zest as Hibs with Tom pushing on from the back nearly pulled one back with a neat cross. Talbot rolling back the years bicycle kicked the keeper saved and Marko unfortunate not to find the net on the follow up. In all TGA Rangers edged the game and took their opportunities well, but if not for our mistakes it could have been a different story. Great debuts from Colin, Kris and Rupert, Rupert handled Sharples well enough to earn him the MOM this week. Kris was superb, while Colin was a handful up top and made defender JC earn his MOM for TGA Ranger. well played Nippon next week where we hope to find our first points with players coming back into the ranks
STATS
Scoring
Mike Sharples
Jun Liang Yap
Salvatore Adaldo
Assists
Mike Sharples
Mike Sharples
Salvatore Adaldo
Man Of the Match
(opponent)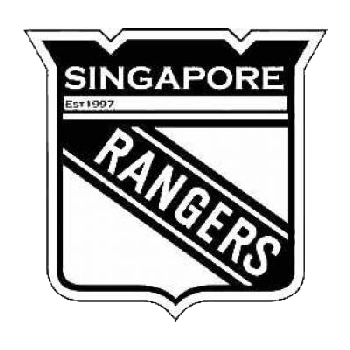 TGA Rangers FC
Substitutes
Report
Cloak and Dagger
A tricky opening fixture for Rangers, who were aiming to prove that last season was no flash in the pan. No big money signings for the boys in green despite the loss of Cosmo legend Toddy (he's not dead, just in Australia), so the starting 11 had a familiar enough look to it. The game started in scrappy fashion as the sun beat down, with Hibs combo of big man and Dan Martin looking like they could do some damage. However, we took the lead when JL robbed the ball, fed Salvo who inturn threaded a pass to Sharples whose shot squirted under the keeper's body. After the water break we made it 2-0 when JL beat his man and finished from a tight angle. 3-0 soon followed after Salvo followed a parried shot from Sharples. 3-0 at half time was a bit kind on us as we hadnt really found any rythm and Hibs had bright moments of their own, but a solid enough start. We played some of our brightest stuff after the break but despite creating numerous chances, we couldnt add to the scoreline. Apparently there were lots of "bobbles". We should have had a penalty when super sub Kieran was barged over in the box but a free kick was right on the edge, but at this point I guess it was incidental (didnt stop me having a good moan about it though). Other than that, the refs/linos had a decent game. Rowan also made a point blank save to deny an acrobatic bicylce kick from Talbot to preserve our clean sheet. Cheers to hibs for the game, looked like quite a few players away for you boys but a very competitive game nonetheless. MoM for Hibs the new tall striker who was a handful. MoM for Rangers to JC who marshalled said big man very well despite his obvious threat.