Match Review: SCC Firsts vs Singapore Vikings FC
10-Mar-2018 17:00
League // Dempsey Field

3

1

0

0

0

3
Referee - Dave // Assistans - N/A & N/A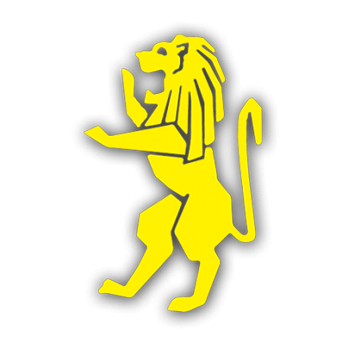 SCC Firsts
Report
Classic Battle at Dempsey
SCC and Singapore Vikings faced off against each other at Dempsey on a lovely Saturday afternoon. Vikings went into the match unbeaten against SCC in league play stretching back to late 2016. SCC's player pool was light with many hitting the sloped in Niseko, but had a very strong line up and bench regardless. The match got off to a cagey start with both teams feeling each other out. SCC had the greater of the possession in the first half with Vikings happy to counter fast and furious. Both teams had chances looks in the first half both from open play and set pieces, but neither was able to capitalize. With SCC comfortable in possession most of the first half they made a tactical change to provide more support for Aleks Duric up front and moved into a 4-4-2. The tactical change paid benefits when Anthony Garreau broke the deadlock after a cross from Liam Shotten. 1-0 to SCC. Moments later Vikings broke free on another quick counter attack and Mike Hemmingway was forced into a professional foul that saw him receive a second yellow card. SCC were reduced to 10 men. Not too long after the sending off, Jesper found an opportunity to get in behind the SCC backline and finished his chance well. SCC lobbied for offside (and were right to do so), but Vikings would argue otherwise, and in the end the goal stood. 1-1. The rest of the was more even from a possession standpoint from there forward and both teams were pushing for the decisive goal. Late in the match Ross Plain suffered an ankle injury and had to come off. SCC were down to 9 men. The team played with spirit and determination to deflect one Viking attack after another while waiting to take their moment going forward. That moment appeared in the final minutes of play when Liam was released in open play, cut into the box and finished his chance with confidence. 2-1 SCC. It was a cruel result for the quality and effort the Vikings displayed throughout, and a lift for SCC on a weekend where the Lions dropped points.
STATS
Yellow Cards
Adam Bowden
Anthony Garreau
Liam Shotton
Jesper Meincke Nielsen
Alexander Broun
Hotan Mathews
Scoring
Anthony Garreau
Liam Shotton
Man Of the Match
(opponent)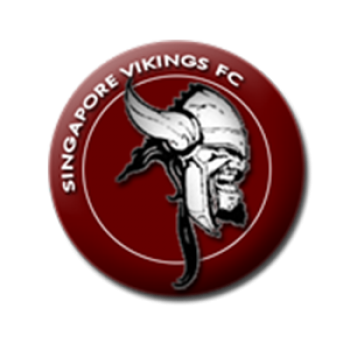 Singapore Vikings FC
Substitutes
Report
All abt Shotton
Fantastic weather and nice grasspitch for the clash against top of the league team SCC. Vikings only had 3-4 missing for this clash but had a strong team on the day and felt comfortable we could give SCC a good game. It started out as normal against SCC with them being in possession – they were dangerous a few times after set peaces on the 2nd balls dropping down from intense fight in airspace. Eu Jin on goal did well and kept us in the game. Vikings started to get more into the game after some 20 min played and Tjalfe and Jesper both had some half chances coming after good fight in SCC penalty area. Ref was at some point a big frustration to the Viking players when he lost track for abt 10 min, but seen over the game the final result wasn't really his fault. Anyhow, 0-0 at halftime and prob Vikings could be more happy about that result. Liam Shutton came on after some 50 min played and we new that would cause issues for defense on this big pitch that gives players a lot of free space areas. At this point SCC had been reduced to 10 players after excellent work from Jesper who caused center defender SCC big issues on few occations. In all fairness this was his second time to take down Jesper as last man, so Red card could maybe have been given in 1st half. Anyhow SCC took the lead with simple recipe when Adam put long ball to shutton who took on Elbo with success and crossed it from back line to SCC captain who easy could make it 1-0 – quite a shocker to Vikings who came from a strong period with more chances, but also still loosing the ball to easy despite being one man up. Jonas came on the pitch now and did well finding Jesper who was playing well on the day and after a beautifull run he could chip it over SCC keeper to equalize. Domino decided to go for the win and Vikings maintained 2-6-2 (should have been 3-5-2, but Bodes were all out attacking). It was probably agreed all over the team as we cant make anything in the league. Unfort with 1 minut to go SCC captain went down in defense and collected the ball and with no pressure on him whatsoever he found Shutton whom again overtook Elbo and neatly put it in – only to hear the refs final whistle. Bit of anticlimax after hard fight from Vikings, but SCC was the better team after full 90 min played. Thanks to SCC and refs for a hard fought match. Mom went to Jesper without doubt – He was flying this afternoon. Runner up was Eu Jin who also had a solid game on goal.