Match Review: 1TM Latini FC vs Casuals FC
20-Aug-2016 17:00
League // Turf City 1

0

0

0

0

0

1
Referee - Alex // Assistans - N/A & N/A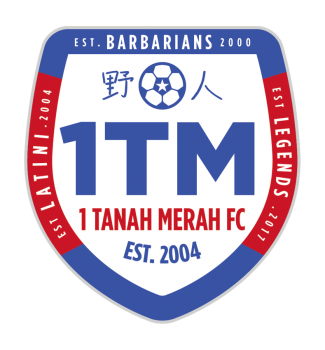 1TM Latini FC
Report
Boring Boring Latini???
Saturday, 5pm, Turf City, Cosmo Football well and truly back. Latini turned up to kick off the season against a Casuals side who had quite frankly had done a bit of a job on us at the back end of last season. With the new kit making its much anticipated debut we were hoping for 3 points and also a nice new team photo pre kick off…. The latter had to be abandoned due to tardiness of certain unnamed squad members, but at least we had time for a 5 minute warm up which kept JT from completely losing his mind. Latini's starting 11 had a familiar feel about it along with 3 new summer signings coming into the spine of the side, Dez bringing a wealth of experience in between the sticks, JP bringing some sanity to centre half for the departed KK and Nick Nack bringing some height for the lone target man role. The 1st 20 mins were rather tentative with Latini knocking the ball around nicely but struggling to find any openings in the final 3rd, the highlight being Cowie's Megs on Pet Shop which the Scotsman rightfully celebrated. Latini found a few openings after the drinks break both falling the way of Duplo coming in off the left wing. The first came when Latini turned over Casuals possession in a dangerous area and JT slid a nicely weighted ball into the path of Duplo who opted for the scuffed toepoke finish which went harmlessly wide. The 2nd came from a flicked on goal kick which created a one-on-one for the young lad, however his lobbed attempted went sailing over… quote Mooney "good decision making, poor execution." HT 0-0. 2nd Half Latini came out of the traps a bit quicker with much more urgency. Chances were still few and far between until the goal midway through the half. A pumped free kick from deep in the Latini half was flicked on by Lego into the path of his younger sibling, who this time made no mistake by putting laces through the new S-League approved Mitre ball and into the back of the net. 1-0. Latini saw out the game to seal an opening day win. Des looked the most likely to add a 2nd given he was a menace down the left flank, but it was Casuals who finished the game stronger looking for a leveller. The other Dez made a couple of smart saves, one diving to his right and one right in the guts (Casuals front man also made a blinding stop with his crown jewels.) FT 1-0. Good opening day win for Latini against tough opposition who finished the back end of last year like a train. Clean sheet and impressive debuts the obvious plus points; we only recorded a single 1-0 last season, will happily take another 23 of those. Another plus was a bit more success with some more direct football, thus showing we have a bit more versatility than just the Barcelona type football we played last year. Many contenders for MOM but Pep takes the plaudits for an energetic showing at right back, centre mid and centre back! Cowie for Casuals. Thanks to Casuals for the game and good luck for the season ahead.
STATS
Man Of the Match
(opponent)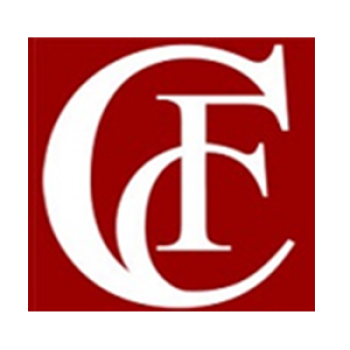 Casuals FC
Substitutes
Report
Solid first game out
First game of the season and Latini awaited the Casuals at the typically boiling hot Turf City. With a few changes to the squad and a couple of lads away it was a new'ish look to Casuals but were more than capable of matching last year's season and more. The game started off well and we were happy to let Latini play 5aside on their own half – in possession we were keen to be fast and efficient and expose them backline. Expose we did with the first effort coming from some hustling up top resulting in an effort from Andy who clinically blazed over the bar…rust? Sh*te. Young Jake was causing a lot of issues with his pace and new boy Lee our new Dean Windass was putting himself about up top but always happy to take the ball in and play off. Latini were maintain possession but not causing any issues apart from the occasional lump down the wing which was their outlet for the day – one notable chance came when one lump put though the striker who lifted the ball over the bar when 1 on 1. The half came and we were working hard but comfortable – from memory there were no other noteworthy goal attempts but it was hot so I can't really remember. 2nd half and we were confident we could continue to create and allow Latini to play the hoofs down the line – plethora of young legs on the bench so lots positives. Half started and tiredness was setting in for both teams but the 2 brothers up top were working hard for Latini and started to come in to the game a little more. The winning goal came from what looked like the younger brother (no offense to older one) who chased down a long ball and finished well beating harry who had no chance – perhaps against the run of play but the Latini defender didn't care with cries of "eat shit, eat shit"….perhaps the sun had got to the Uncle?! Subs were made and we looked like scoring, keeping the ball a little better and creating a few chances with Jake, Lee and Pat all having shots but I think really only making the GK make 1 real save. And so it ended, a good fairly contested game with Latini earning the win this time, congrats gents!