Match Review: Singapore Vikings FC vs Casuals FC
19-Jan-2018 21:00
League // ARENA PITCH

1

0

0

0

0

2
Referee - N/A // Assistans - N/A & N/A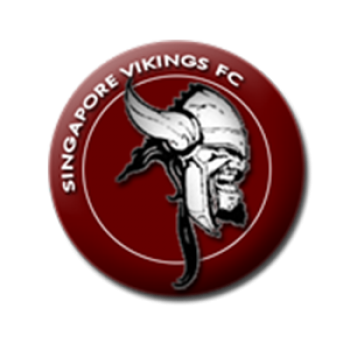 Singapore Vikings FC
Line-Up
Report
Friday evening entertainment
After a fresh victory against Swiss, Vikings were hoping our Friday FOMO at the various bars around Singapore wouldn't once again be transferred to the pitch, IE players meeting up with no will to spend a Friday night somewhere in Singapore outskirts. We knew the opponent would probably be better than last weekend and luckily Vikings showed up in good spirit and coach Domino had his prayers it would be transferred to the pitch. A few new guys had been selected for the day with Thor and Dragsbaek as strong substitutes. (Dragsbaek in a new role as striker – Debut beers again) Didn't really recognize many faces from opponent side, but we had to play our own game and game plan was clear – only 3 points counted after our last clash which ended with a humiliating 2-1 loss with one man up for 65 minutes. Started in a 4-4-2 formation which often saw us outnumbered in midfield as casuals did well using their wingbacks and it caused quite a few dangerous through passes. 1st goal came within a few minutes when Casual striker did well intercepting a nice Panda ball and leaving Bart on goal with no chance. Beautiful ball to the long corner. And Vikings had started as always – letting in an easy goal within 5 min. At least it saw us wake up a little and after short passing outside Casual penalty area Tomaz the long-lost train took it to the backline and found Anders on a beautiful cross at the back post and so happened the equalizer. Rest of 1st half was much back and forward and both teams could have put in another one. 2nd half Vikings came out the better team and we kept believe in the 3 points. Many through balls were close but no cigar and in particular US saw himself restless for the remainder of the weekend when he missed on Jespers nice cross. US redeemed himself scoring on a penalty kick shortly after though - penalty was awarded after great fight from Leslie who had been chasing every ball on the day and did well to stress casual defense. Unfort the fall caused Lightning a dislocated shoulder. We hope to see u back on the pitch soon mate. (US also brought beers which makes the reporter a little more soft) After this Casual started to attack a little more, but Vikings defended well and obviously this pressure from Casuals gave Vikings a few counter attacks. Many was missed by 10inches, but in the end Jesper showed true Viking spirit chasing a ball, intercepted and with small chip over goalies feet we got a releasing last goal of the day. Before this our "new" guy Thor was close to score a screamer from 35 mrtrs but the crossbar was in the way unfort. Mom went to Tomaz and well done once again mate, but many Vikings fought for the team on the day, so well done to all of you. Thanks to Refs And Casual for tough game played in good spirit.
STATS
Scoring
Jesper Meincke Nielsen
Jonas Groenbech
Brian Spietkitz
Assists
Jesper Meincke Nielsen
Tomas Dubsky
Man Of the Match
(opponent)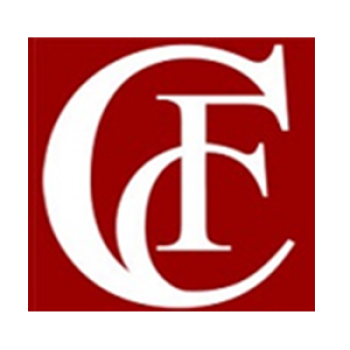 Casuals FC
Line-Up
Report
Viking Quest
A new pitch, a new time and annoying same result. Even though the best pitch on the island (UWC)was available we were to play at the Arena with its dim lights, 9pm kick off and restrictions such as the ref not allowed to use his 2whilstle past 10pm…. Another semi depleted squad rocked up with a number of new faces. Fraze went through the pre match chat and 50mins later we were ready. We started well with Nick scoring a contender for goal of the season – a beauty from outside the box curled in to the upper 90! It was Grealish-esque. We could have scored many more, some fantastic crosses coming in from both flanks but we just couldn't finish them. Vikings grabbed an equaliser as they took advantage of Casuals switching off, story of our season with sloppy goals conceded. Rest of the game panned out with Casuals in control, Ollie C was playing well in an unfamiliar CB role and the boys in the mid and up top were working hard and trying to press the full backs as much as possible. Half time and at 1-1 we were well in the game. The idea was to keep pushing and force mistakes high up the field and when their full backs had the ball to press hard as they looked hesitant in possession. Within 5mins we had conceded a very dubious penalty when the pace of the striker took the ball past Janesy and with the ball long gone off the pitch the striker fell and the ref have a pen. Unfortunately, as the striker grounded he picked up a serious shoulder injury. We wish him all the best in his recovery, a good player and was causing us trouble all game. The pen was duly despatched with Fraze predicting the wrong side…not only does he predict wrong sides for pens he also has the a terrible record in taking them…funny that. 2-1 but we knew we'd have chances and we did with a number of scrambles in the box but we just couldn't put them away. Late in the game Vikings scored a third when the winger was first to react to lost ball and he finished very nicely with a dink off Janesy. Well done to Vikings, took their chances when they needed to. Please pass on our well wishes to the striker. Casuals finally said goodbye to Janesy as he heads back to NZ after living off his missus for 6 months. Janesy has made a great impact on the club both on and off the pitch and he'll be missed but not so much his terrible banter. All the best you little Hobbit c MOM – Casuals, sherwin, ollie played well but Janesy gets it just because it was his last game. MOM – Vikings, Jonas. A great player and you can see the way he plays is very much in the mould of Casuals (of old).