Match Review: Hibernians FC vs German-Swiss All Stars
12-Jan-2018 21:00
League // CENTAURS

1

0

0

0

0

1
Referee - Jonathan // Assistans - N/A & N/A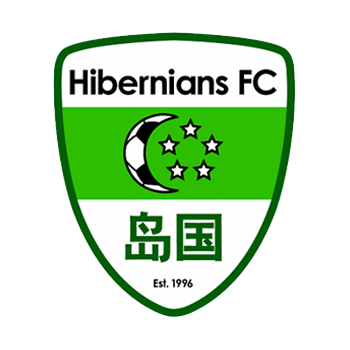 Hibernians FC
Report
So Near So Far
Hibs had to settle for a share of the points but we were disappointed not to get all three with the chances we had. Adam, with his first goal for this Hibs team, and Jamie got the goals and they really should have been enough to win. Hibs lead 1-0 at HT with a well worked goal down the right and Adam flew past his man and chipped in via a slight deflection. An-rui had a couple of great chances and Adam had a very early chance at the back post, but they went begging. GAS only had one good sight of our goal but they hit Joe's midriff. The usual 'keep it tight for a bit' team talk and 'more of the same' were mentioned but it only took 25 seconds for it GAS to level. A sloppy Joey pass saw a two on one from OUR kick off and that was that. Hibs were really sloppy for the next 20 minutes but didn't offer any good chances GAS. Dan and Guillaume came on replacing tired legs and we then created three excellent chances. Andrew was one-on-one at the back post and the GK pulled off a 'wordly' and then the defender deflected the second effort wide. Joey then put in an excellent corner that Jamie headed in for the lead again with 10 to go. Hibs self-destructed when it looked like GAS were really struggling to create and a lofted ball into the box saw Jamie head it at Guillaume from point-blank and he nearly caught it for a penalty. 2-2. Hibs thought they had won it when Jamie headed back across goal for Dan to score a header, bu the flag was up. Hibs did well to avoid any serious injuries from the game and Boycey gets MoM for a tireless 75 minutes!
STATS
Scoring
Quirin Regensburger
Diyas Mailepessov
Man Of the Match
(opponent)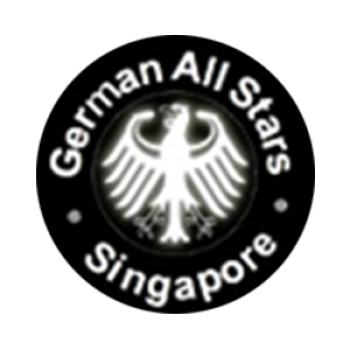 German-Swiss All Stars
Line-Up
Substitutes
Report
A friday evening game with quality as high as the temperature...
Important game for both teams as Hibs are just a point behind GAS. GAS started nervously into the match and there was not much flow. After 15 minutes GAS newcomer Ralf had the biggest chance of GAS, receiving a cross in the box and the ball was saved by Hibs goalkeeper. Basti had a few great runs through the midfield but didn't manage to get into the danger zone. Pipo unfortunately got a cut on his forehead while going for a header and had to go out and Daniel came on for him. In minute 44 Hibs ran an attack over the left side and the ball was chipped in from a a very sharp angle. Halftime speech by Micha and Quirin was very clear that GAS needed to stop the difficult balls and rather focus on simple passes. Robert came in for Ralf it playing as a left defender, Viktor moving on the left wing midfield and Quirin changed to right side midfield. Just a minute after the halftime GAS was immediately in the game. Good run of Quirin on the right side and a fantastic cross into the box where Dee received the ball and scored. This goal was a good wake up call for GAS had much better passing now and also won the important tackles. Basti unfortunately was injured in minute 60 and Lucas came on. Oscar came on in minute 70, replacing Lorenz as a striker. Hibs continued to operate with long balls but no problem for GAS central defenders Schacher and Daniel who both had a solid game. After a corner Hibs manages to score 2:1 with the 2nd ball in the 75. minute. In another good attack from Hibs Thommy had a great safe and the 2nd ball was blocked by Marius. In minute 85 there was a hand ball in the Hibs box and that resulted in a penalty for GAS - safe conversion by Quirin. All in all the draw is deserved and both teams did not have enough good chances to get the 3 points.