Match Review: Casuals FC vs Gaelic Lions FC
08-Nov-2017 20:00
Cup Last 16 // UWC Dover

0

0

0

0

0

0
Referee - Segar // Assistans - N/A & N/A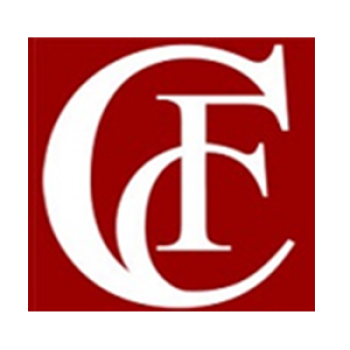 Casuals FC
Substitutes
Report
Evil cunning plan worked!
The Cosmo cup has lost its magic, it's a subpar competition and quite frankly it only adds to a fixture pileup. It's very similar to when Man United had to trek to Brazil for a useless club comp. The idea of beating Gaelic and risk having to play an away game was ridiculous, the jet lag, hotels, poor preparation and pitches….no way Jose! *This is the word of the scribe and not the Casuals house view I must add. So we turned up with a bare 11 mwahahaha one injury and we had no subs (cunningly told them it was a 10pm KO ROFL) and the chances of that happening were very high with Fraz in the team, this guy injuries himself taking a dump in the morning and it has been known that when eating a McDonalds Big Mac he actually chewed his on finger!! So the game begun and annoyingly we were playing ok?! We had lots of the ball, we were competing all over the pitch! Christ even Fraz was making a clanger as the back although now shifted to LB to ease his Titus Bramble ways! Phew! We conceded! What a bloody relief! The threat of a trip to Turf City or the PSA were becoming a distant threat now. The goal itself was classic Casuals defending ie sloppy but this time is was intentional. At half time were very happy with the game but were concerned that we were attacking a little too much and a little too good in the middle and backline…FFS! In the second half Galeic brought on their Usain Bolt lad which we were really chuffed with especially as he was facing Fraz….this should be quite simple now. Grrrrr so Andy decided he needed the fitness and was tracking back which was totally against orders, the lads up top were working super hard and we were defending really well…seriously WTF!!! Anyhow, the threat of no more tours and evenings in PB were made and we saw out the game losing 1-0!!! Yesssss!!!! Good solid game to be fair, physical and competitive, very enjoyable. MOM Casuals –Andy MOM Gaelic – the centre back Lloyd?
STATS
Man Of the Match
(opponent)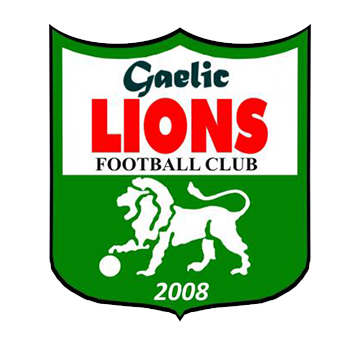 Gaelic Lions FC
Substitutes
Report
One for the purists........
.......if by purist I mean someone who likes really shit football games! Classic! That's actually unfair, it was anything but shit, if anything but shit means it was just absolute and utter bollocks. That's actually unfair too, it was anything but absolute and utter bollocks, if anything but absolute and utter bollocks means it was simply total wank...... ok we get it. The magic of the Cosmo Cup, the oldest cup competition in world football, and each year since it was first played in 1871 there have been stories of daring do and personal sacrifice. Like when Bert Trautman broke his neck craning at a Vietnamese bird (we think anyway) in the Towers in 1956 playing for Latini. Or Ricky Villa weaving his way through a rammed Harry's in Holland Village with a bucket of Tiger to secure a famous 3-2 win in 1981 before lifting the cup for the Lions against Vikings (Anders didn't play that day). Those were the days! By the way, Urs was at both of these games. So to the game. The Lions had an absolute plethora (match report debut word there) of players missing for this game due to the Gaelic Football contingent (in other words my good players) being unavailable due to the impending Asian Gaelic Games but we still managed a very respectable 15-man squad who rocked up to UWC and were confident of sealing a next round berth against our old pals the Vikings. But first, we had to get round the Casuals. Or at least get round Frazer, which takes about a full minute these days to navigate his full circumference! It's all those lunches in PS Cafe at Dempsey! He has a gold card and his own seat there. One thing I learned from this game is how much I rely on my good players. Like Stevie. Some of the lads who played on Wednesday were absolutely shit! I'm not gonna name names, that would be mean to Keitho but suffice to say even Macca, five pints in after a dinner would have been an improvement. So when he arrived five pints in after a dinner I asked him did he not have his boots with him and he said no, because he had just come from a dinner. Apparently, eating food and boozing during the same evening are not mutually exclusive, you see. Who knew?! Mental! You'll never win anything with kids someone once said and he was right, so I decided to start with a right-hand side with an average age of 62. And it was proven correct when we won 1-0. The goal came from a concerted period of pressure which lasted about 31 seconds after a haplessly-aimed ball cannoned-off Daz's arse to loop over the 'keeper and into the net after 4 minutes. The next 86 minutes are just a blur, where I roamed the touchline asking people where their birds were. I specifically told Rich to bring his wife but he ignored me. Zero respect. The other highlight of note was Segar's hair. He is supposedly getting it finished tomorrow. MOM for the Lions was Lloydyloydloylolyly who played in an unusual position with a fractured penis (not for the first time) and for Casuals it was Andy again who really needs to update his website picture to something taken after 1997. Nothing but love for the Casuals. Brown bag full of Fiskafaddillerillers at the ready, the mighty Vikings in the next round. Åh ja!!!