Match Review: Hibernians FC vs Olympique Gaulois Singapore
16-Sep-2017 17:00
League // PSA Club

1

0

0

0

0

0
Referee - Alex // Assistans - N/A & N/A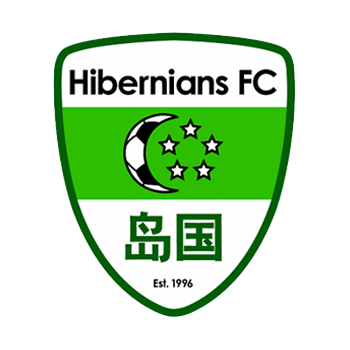 Hibernians FC
Report
A win!
Hibs registered their first 3 points with a well-deserved win against OG. With a strong squad assembled, the lads took the game to the away side and the opposition's favourite star had a chance he would normally bury, but it slipped away. He was in for some rough treatment and while off the pitch getting patched up, OG had a good chance well blocked by Tommy in goal. Hibs looked a lot more threatening in the second half and Lippy and Andy added great energy and it looked like a matter of time until the Hibs scored. The chances kept going begging, though. Niko had a shot well saved and Andy missed just to the right twice. The save of the game prevented Thorin putting Hibs ahead and we started to wonder if it just wasn't to be. OG hit the bar with a great header with a few minutes left, but Hibs kept pushing and Andrew's wonderful through ball set the apple of the French's eye through and he netted with a minute to play and the other lads no one knows celebrated in the shadows. MOM - the one everyone knows Opp MOM Keion Ing
STATS
Man Of the Match
(opponent)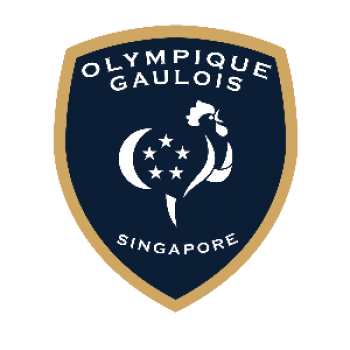 Olympique Gaulois Singapore
Substitutes
Report
No commitment no rewards
A difficult week for OG you had to compose with about 9 major players away of injured. Nonethless we managed to have a competitive team of 14 players eager to fight for the 3 points. First half was relatively even in terms of chance even though Hibs had most of the ball. We did not apply the game plan at all in first half which was to keep the ball and make the opponent run. Hamza or even Iss could have open up the scoreline but on the other side Dan was close twice to do the same for his team. Things started to look bright when Dan had to leave the pitch for a head injury however he was back on the pitch 10min later with a head bandage to cover the cut. Unfortunately, It s hard to get ride of him. 0-0 HT. We looked a bit better at the start of the second half for about 15 - 20min before running out of stamina. In the last 20min they created many clear chances that were either saved by a defender of Keion. Ultimately we could even have stole the game when Iss hit the cross bar with 5min to go. But the opposite happen when in the extra time, a ball was release just between our 2 center defenders for Dan Martin, him again, to face Keion in a 1vs1. He obviously did not miss it to give the Hibs a deserved victory overall. Well done to them. On our side, well with no commitment it will be hard to reach our goal this season and get results in the upcoming weeks. We never have more than 5 or 6 players who start a game weeks after weeks. He clearly lacked team play upfront and automatism. Next week will be even worst in terms of attendance but again, the player who will be on the field will give 100% I am sure. MOM OG: Keion who again did great saving us on couple of occasions. MOM Hibs: Dan Martin, again. I feel like I am writing the same report every year when playing Hibs. Well done to the 3 referees who had a really good game overall.