Match Review: Hotspurs FC vs German All Stars
01-Sep-2017 21:00
League // Turf City 1

1

0

0

0

0

2
Referee - Syed Ibrahim // Assistans - N/A & N/A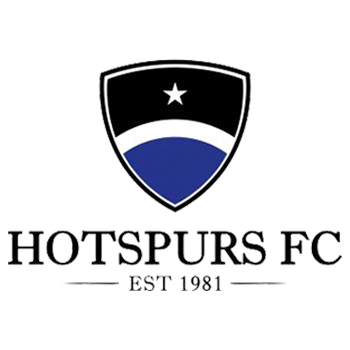 Hotspurs FC
Report
3 goals, 3 points...
Despite being unsuccessful in negotiating a change to such an antisocial kick-off time (Friday 9pm on a long weekend is never a good idea), a strong and eager Hotspurs 12 showed up to Turf City raring to go after last weekend's close call against the Vikings. It was obvious from the opening whistle that both teams were well up for the game- 50/50 battles all over the park, and some good work in possession from both sides. It was Hotspurs' midfield dynamo Duncan Elias who opened the scoring though, with a perfectly executed free kick which Lionel Messi would have been proud of. 1-0 to Hotspurs at the break. The Germans came out firing in the second half- holding onto the ball well and probing for goalscoring opportunities in several attacking waves. It was Hotspurs' new signing James "one chance" Kilbee however who proved his killer instinct midway through the half- clinically slotting the ball into the bottom corner from inside the area, making it 2-0. The men in white continued to pour forward- refreshed with multiple substitutes- but despite such strong possession, they couldn't quite find their way through a resolute Hotspurs defence, with goalkeeper Martyn U'ren (superb throughout the game) pulling off a string of quality saves. And to rub salt into the wound, Hotspurs made it 3-0 with 10 minutes to go- a "deflected" shot from the unlikely right boot of Tom Hine all but securing the victory. Strong, spirited performances all round, with top work rate from the entire squad. A really pleasing victory so early in the season, and something very solid to build on in the coming weeks- especially with so many players coming back into the fray. Thanks to the Germans for a well-fought game, and congratulations to Hotspurs' Number 1 Martyn U'ren for a mega man of the match performance between the sticks.
STATS
Yellow Cards
Lorenz Helde
Florian Gädke
Scoring
Duncan Elias
Tom Hine
James Kilbee
Man Of the Match
(opponent)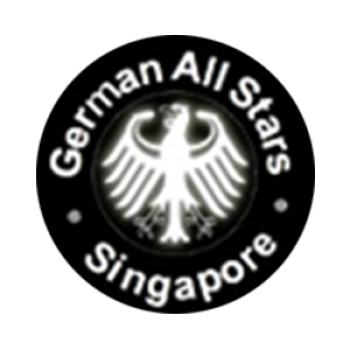 German All Stars
Report
3 games, 3 strong performances, 0 points ...
GAS had a very good squad. Knowing Hottspurs had lost tight only against Vikings. GAS dominated nearly the whole match. Played decently from back and in midfield but upfront the passing accuracy was not there. Hottspurs defended extremely strong with their goalkeeper who was their man of the match. Hottspurs had a strong chance in mid of 1st half time where Thommy saved well in the 1:1 situation against the striker. Few minutes later Hottspurs scored from extremely strong taken direct freekick. After that GAS had one attack after another but when it came close to hottspur's goal idea's, movements and creativity was not good enough to break the defence. GAS in second half time had a good shots from distance which were off the goal or goalkeeper saved them very strong. Many times the final pass was not good enough by GAS. After about 75 min hottspurs scored another lucky goal after a long throw in. And shortly after that scored again which was then the decider. Referee was ok but should have shown hottspurs goalkeeper a yellow card so that he would have stopped wasting time. It felt like the game could have last another 30 minutes and GAS maybe would not have scored. It was a very unfortunate defeat. GAS would have deserved more from this game since ball possession seemed to be about 75% for GAS